Boulder Media is a Dublin-based animation studio, who have been using Corona Renderer exclusively for the BAFTA-nominated Go Jetters children's animated series on the BBC. We spoke with Lighting Supervisor Paul Sheehy to learn about the company and the series!
UPDATE – in news that came in just hours after publishing the article, Go Jetters has been nominated for a BAFTA award! Congratulations and good luck to the team at Boulder Media!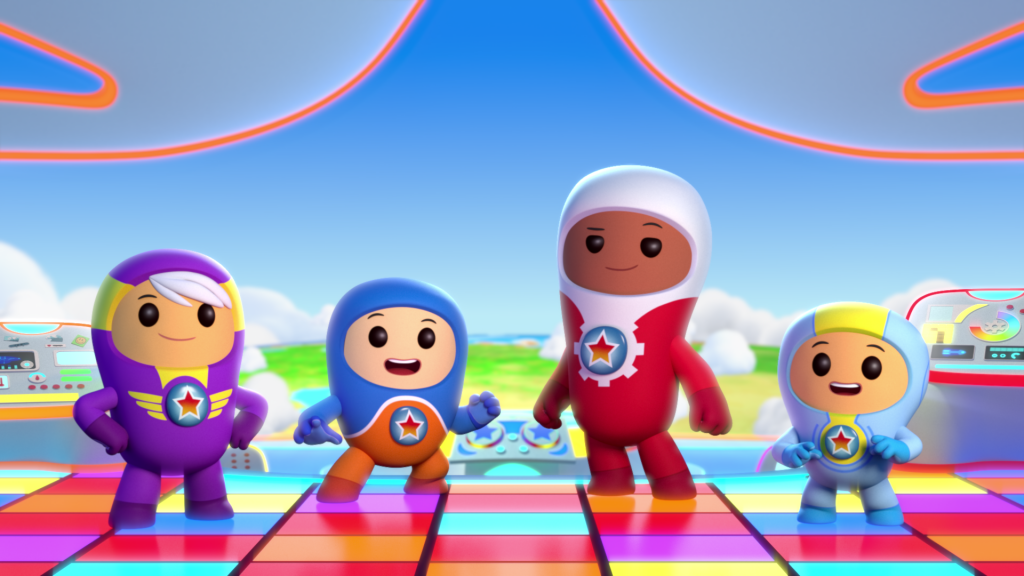 Learn more about Boulder Media and Go Jetters!

Tell us a little about Boulder Media. How did it all get started?
Boulder Media is a multi-award winning Irish animation company based in Dublin and was founded in 2000 by Robert Cullen. As one of Ireland's largest animation studios, we have produced many great shows for Nickelodeon, Cartoon Network, BBC and Disney, including Wander Over Yonder for Disney, and Go Jetters and Danger Mouse for BBC.
The company currently employs over 150 people and this number is set to grow since our recent acquisition by Hasbro.
Season 1 of The Amazing World of Gumball, co-produced by Boulder, was a huge success story was nominated at The Broadcast Awards, The IFTAs and The RTS Awards. It won at the BAFTA, The Annies, Kidscreen, British Animation Awards and Pulcinella. Season 2 of Wander Over Yonder also won an Annie Award.
We have just completed the first season of the Danger Mouse TV series for BBC and Fremantle with Creative Director Robert Cullen directing. Other current projects are the pre-school 3D show Go Jetters for CBeebies and Hasbro's My Little Pony Equestria Girls.
Tell us a little about yourself. How did you know this was the career for you, and when did you start with Boulder Media?
I had always been interested in drawing since a very young age. I had a fascination to draw superheroes, footballers and to paint landscapes. During college, I found an old copy book from junior school and I had written I want to work in animation when I grew up. So very early on, I knew the career I wanted to work in.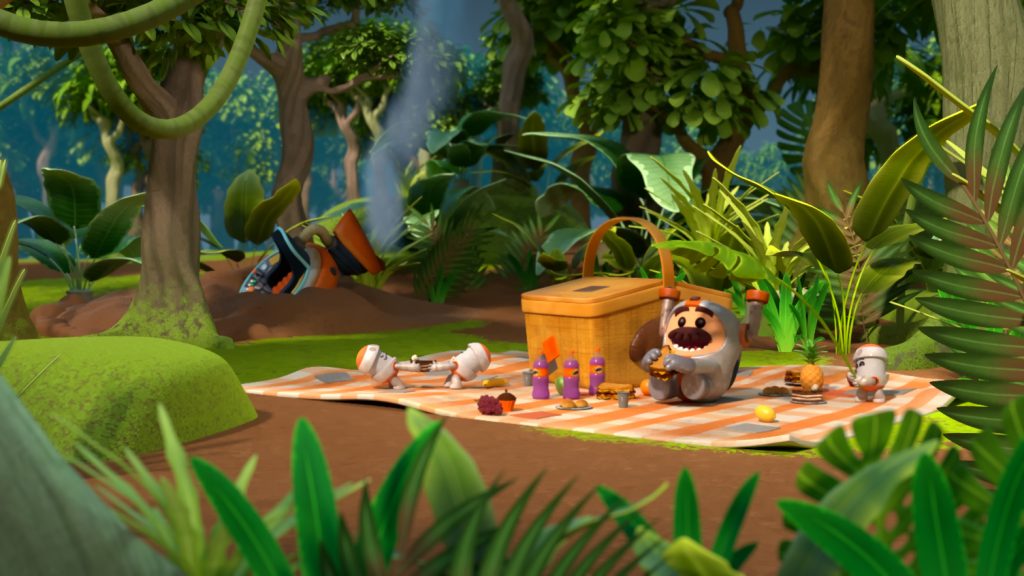 I went on to study my animation degree at Dún Laoghaire Institute of Art, Design and Technology. My first job out of college was working with Brown Bag Films as a generalist then I leaned more towards my preferred subjects, lighting and shading. I worked there for almost 9 years and was lucky to work on their Oscar nominated short Granny O'Grimm's Sleeping Beauty, The Octonauts and Doc McStuffins.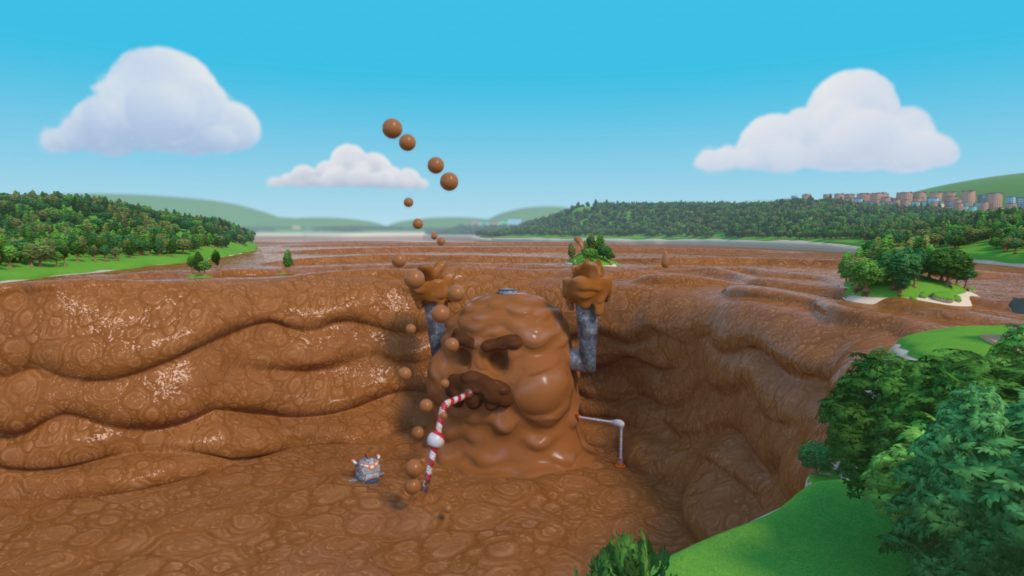 In March 2015 I joined Boulder Media as Lighting Supervisor on the new pre-school 3D show Go Jetters for CBeebies. This would be Boulder's first full 3D animated show. A big attraction for me joining Boulder was that we would be doing all animating, lighting and rendering in house. It was a lot of work ahead of us, but a great challenge. There is a nice atmosphere in the company and people here are very friendly. They are also a very talented bunch!
The year and a half working on Go Jetters has really flown by and we are all happy with how the show is looking. It is a really fast pace and can be stressful at times for us but that's the nature of TV series. I feel that I am very lucky to be doing what I am doing. Every now and then I remind myself of that.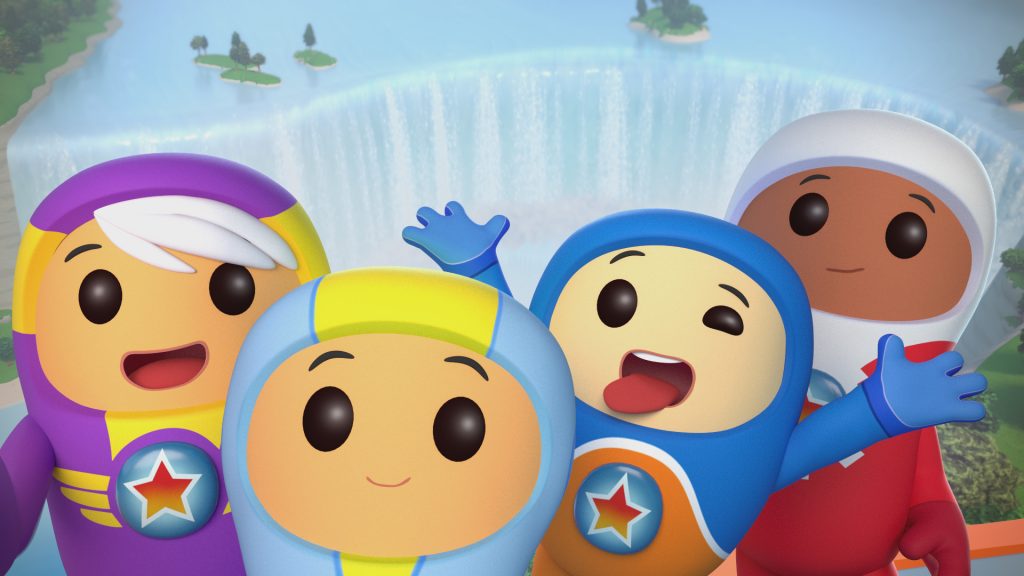 Tell us a little about Go Jetters, and what the series is about.
Go Jetters is a pre-school tv series and involves a group of four explorers – Xuli, Lars, Foz and Kyan who travel around to different landmarks in the world. They are accompanied by Ubercorn, their very informative teacher who provides them with his top 3 'funky facts' about the place they are going to see.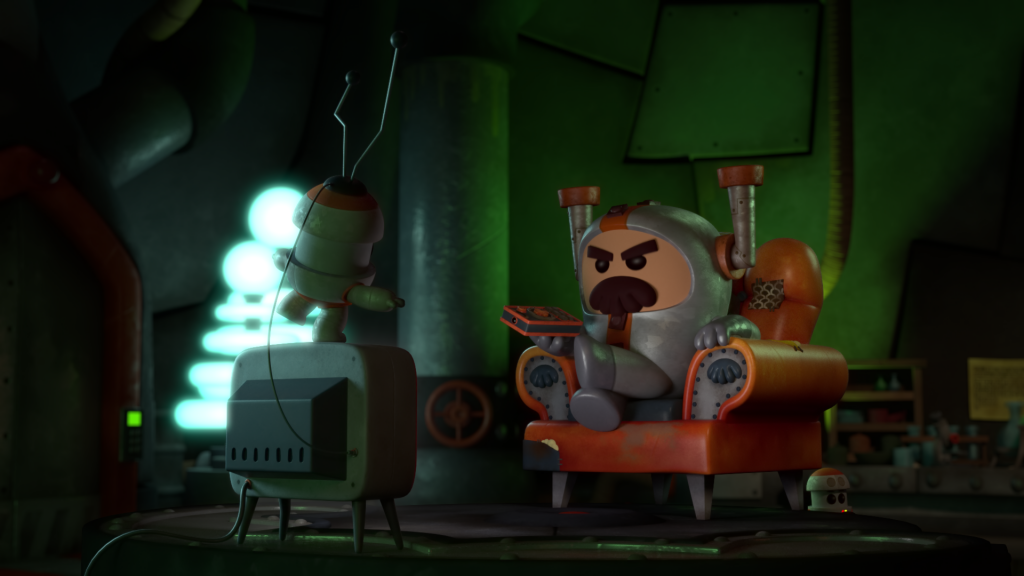 They have to deal with the mischievous meddling of Grandmaster Glitch, who tries to disrupt their plans and cause havoc wherever they go. Glitch also has his little team of Grimbots to help him with his plans. The Go Jetter's mission is to save the landmarks from whatever Glitch does to them. Some places the Go Jetters have been to include, Niagara Falls, the Statue of Liberty, the Eiffel tower, the Colosseum and the Amazon Rainforest. The show consists of 52 x 11 minute episodes.

Can you give us an overview of the workflow on the Go Jetters project? What sort of story-boarding is done, and also how are modeling, texturing, lighting, animating and rendering all divided up?
There is another studio involved with us on the show, Giant Animation. In Giant, all of the models are designed, modelled, textured and rigged. They also handle storyboards, animatics and previz. The stages we do in Boulder involve animation, scene preparation, lighting and shading, rendering and compositing.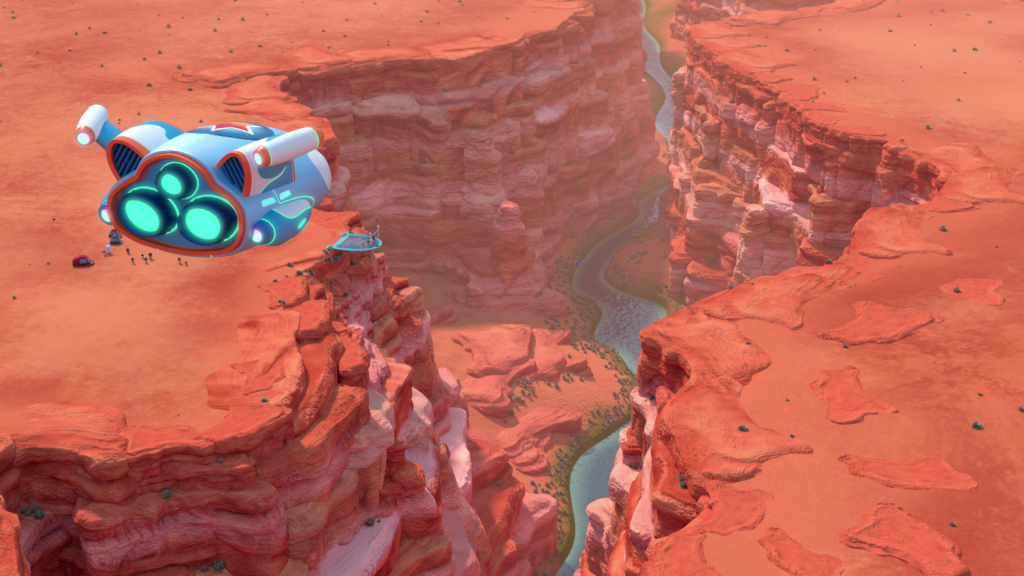 The animation team is approximately 21 animators, scene preparation has 2 people, the rendering is handled by a team of 3 and the lighting and compositing departments have 6 people on each team. Once the shots are animated, the characters and props are exported in Alembic format. This makes scene handling a lot lighter for us. Robert Fletcher, the technical director for the show, did some very useful additions to the Alembic part of the pipeline. It has some nice customized import and export options to help us work faster. If any shaders have to change for characters or props, the importer grabs the shaders from the latest material library upon import.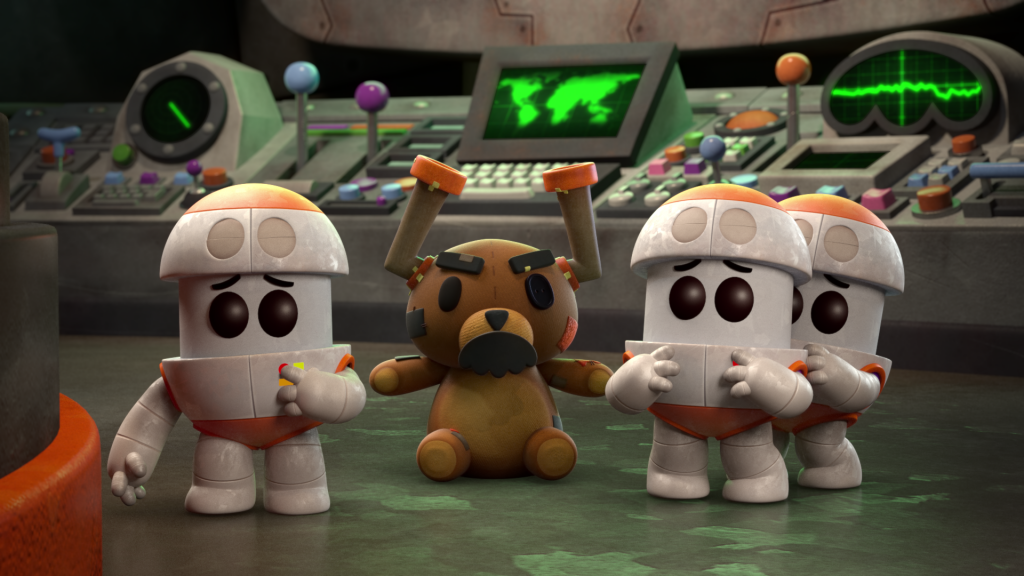 At the beginning of production, episodes were taking about 8 days to light. Each episode has roughly 180 shots. We had to iron out some kinks in the workflows, but once we hit our stride we were able to get through an episode in 3 days.
So now, we have a nice workflow through all the departments and can get through the episodes at the required pace to keep the schedule on track. I'm amazed at the high standard we all manage to maintain throughout each episode. At the quick pace we go at, that is by no means an easy thing to do.


Tell us a bit more detail about your role as Lighting Supervisor in particular.
My main task is managing, supervising and guiding the lighting artists on my team. I am responsible for making sure the assets we receive from Giant get shaded and lit to a nice quality, to satisfy the directors.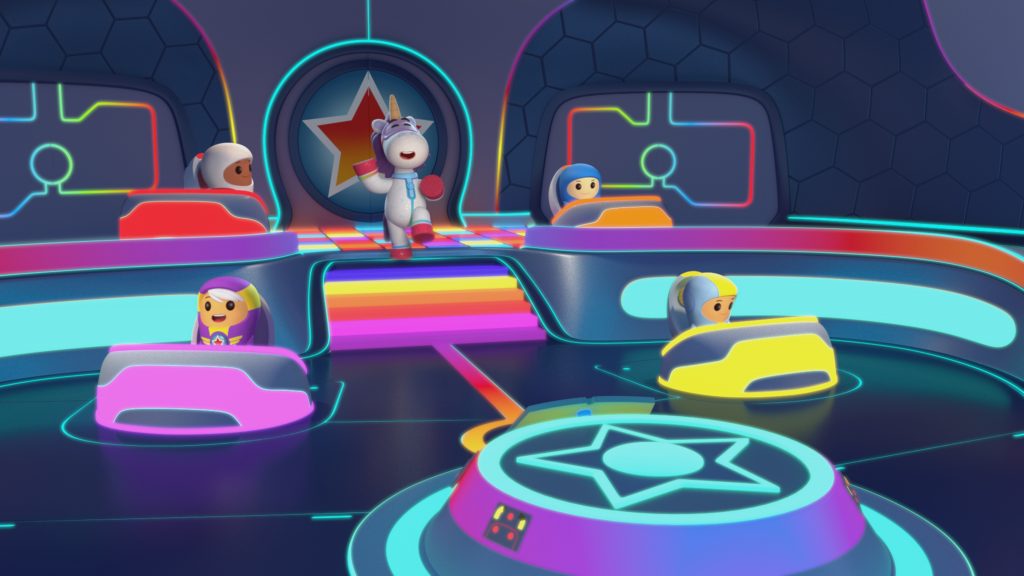 I would light the main sets and provide lighting keys to be sent for approval, to try and nail down the look of each set. I also designate some of these tasks out to the team. There is a fair bit of look development that happens too. I need to make sure the assets render correctly on a technical level and make sure they are optimized for rendering. A typical interior shot would take around 15 minutes per frame and an exterior would take about 6 minutes. These times can vary depending on the complexity of the episode.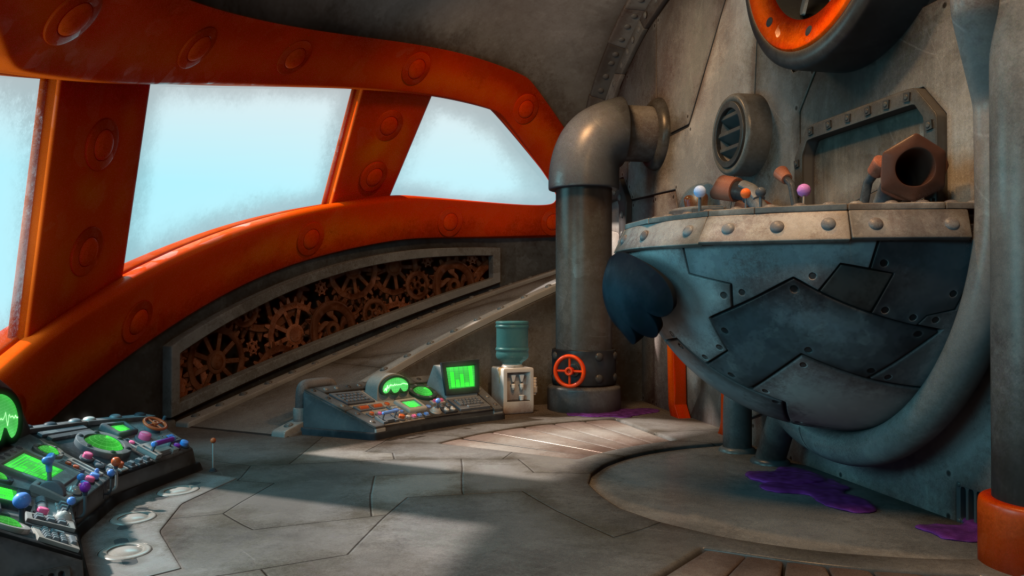 Before each episode begins in lighting, all of the shots need to be assigned out to the lighters. Once I approve their work, it would go to be rendered on the render farm, then sent to the compositing department. When the lighters are finished with their shots, they give some help to the render team. By Friday, the render queue gets packed nicely and it beavers away on the shots over the weekend. So on Mondays there is a lot of render checking to be done to feed the compositing team.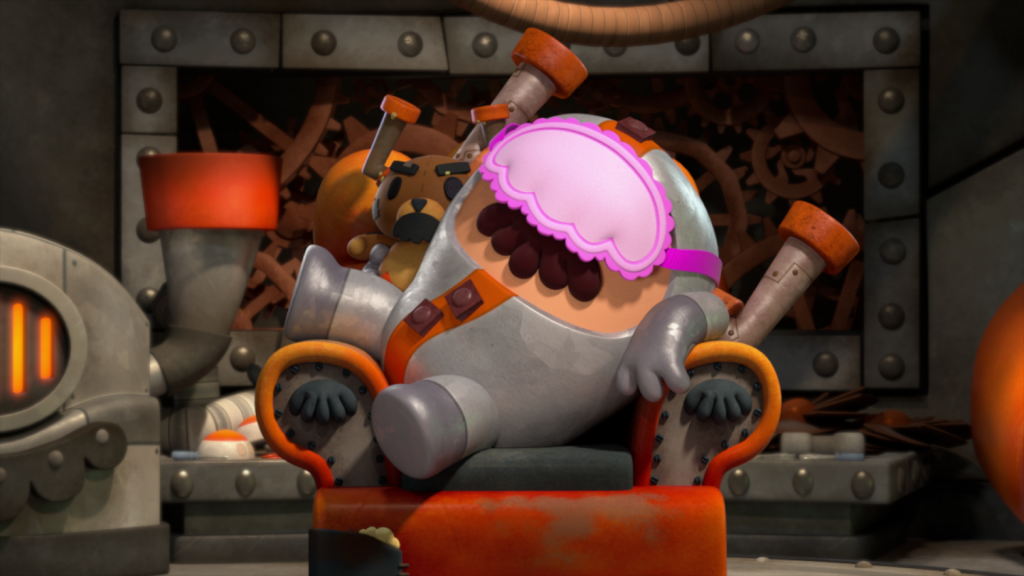 We are getting near the completion of the series now and I must say that Go Jetters, as challenging as it was, is one of the shows I am most proud to have worked on. I am very happy with how it turned out. The team did a great job.


How did you first discover Corona Renderer?
I read online about a new renderer for 3ds Max called Corona Renderer a few years back. I was curious to try it out so decided to download the trial and gave it a go. I was really surprised at how quick it was and it was just really nice to work with. It really is a breath of fresh air and works so well out of the box.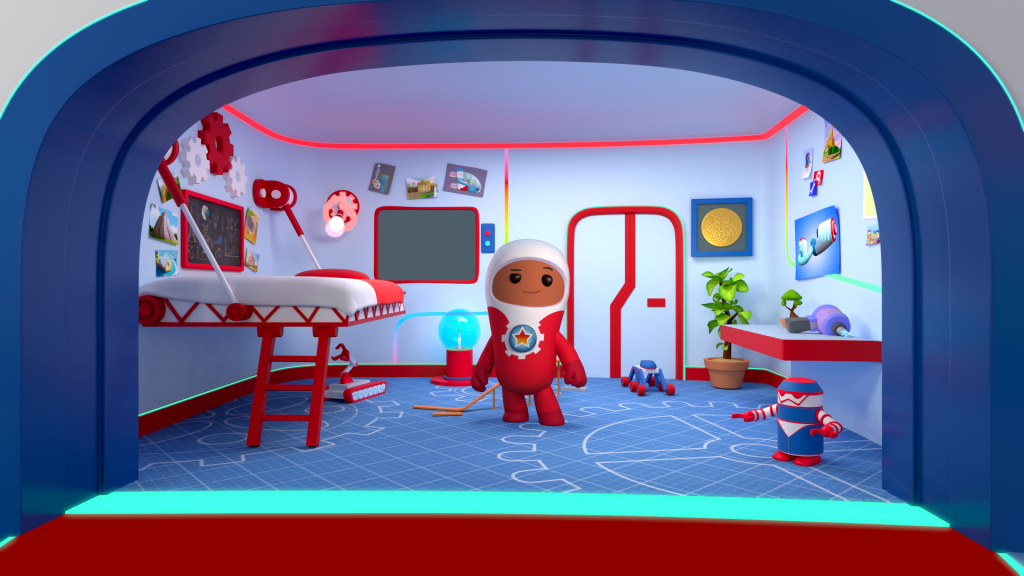 What lead you to choose Corona Renderer for the project, in particular what does it let you do that you couldn't do otherwise (or let you do faster)?
Having tested it before in my own time, I decided to try Corona to see if it would suit our production needs on a TV series. Mental Ray was the renderer I had used mostly in TV production up till now and it was very dated.

Straight away I would see how Corona could improve our workflow in so many ways. I decided to approach management about purchasing it to use on the show, which I am glad they agreed to do. Some may say it's risky to use a completely new renderer for a 52 episode TV show that had not really been used for that purpose before. I had mostly just seen it being used for architectural visualization work, but I was very confident of it working out well for us. I was hugely impressed with it.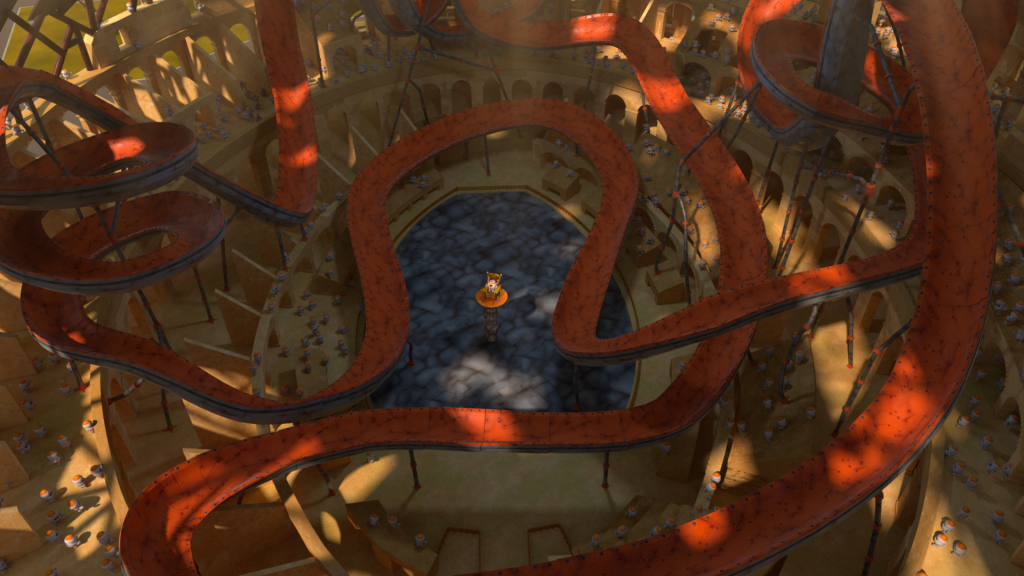 It was quite exciting to be using a new renderer. Corona being a path tracer too was pretty cool, and to have global illumination on a kids TV series was an added bonus, without having to worry about what results you would get. It just works.
Using global illumination in Mental Ray was more time consuming and more unpredictable and risky from a technical view. It was doable, but required a lot of extra time and effort and was far from production friendly in my opinion. I will say that there were one or two occasions where I got unexpected results with GI in Corona, but it really was very minimal and easy to fix using the useful Rayswitch shader.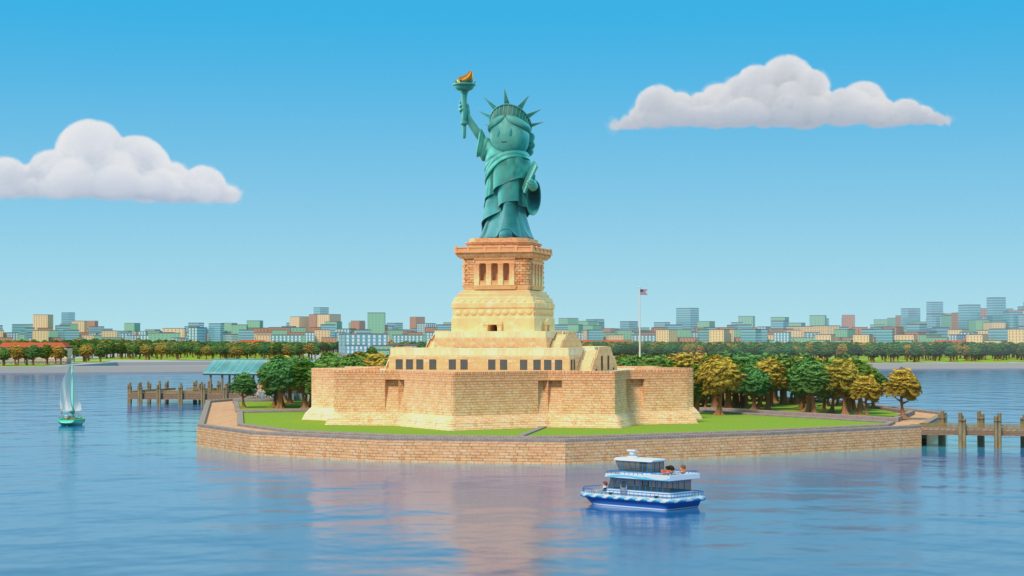 A good example where Corona helped to show its strengths was the Rio parade episode. We managed to have a crowd of 10,000 people thanks to how well Corona handles geometry instances. The scatter tool works well and helps us show how vast the landscapes are. The environments are built close to real world scale, so they need to be populated with trees, buildings and other objects. Scatter shows it's true strength in these cases.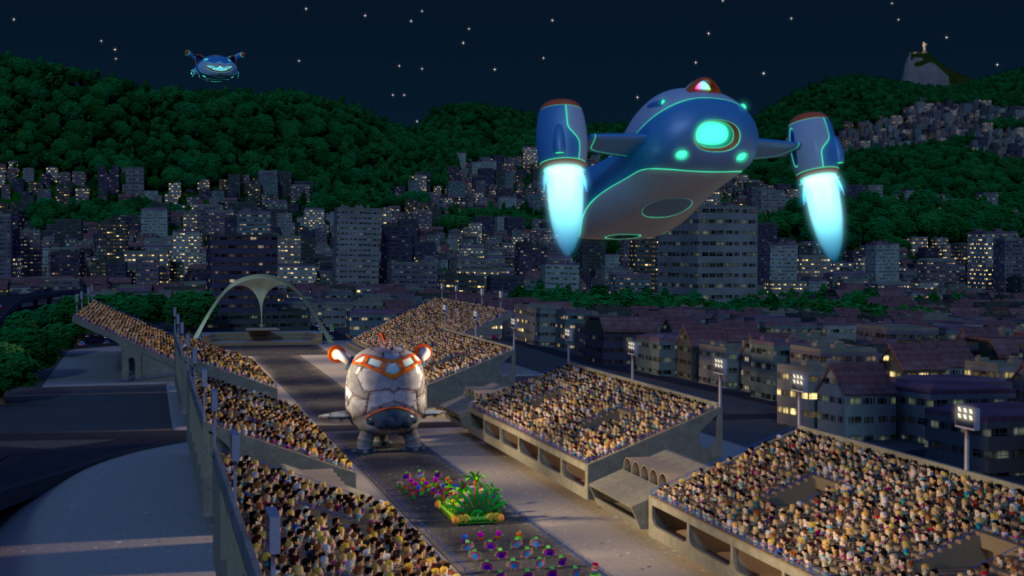 Corona allows us to cut a few technical corners due to its simplified setup time and concentrate more on the actual lighting. This is where the interactive render really shines. The team can get really quick feedback. There could even be a few hundred thousand trees in the shot too but Corona still eats through it with little hassle. I'm so used to the interactive mode now that I don't know how I worked without it before for all those years!
I'd be pretty confident to say that had we not used Corona for Go Jetters, we would not be where we are in the schedule currently. We would be a good but behind if we had have stuck with Mental Ray.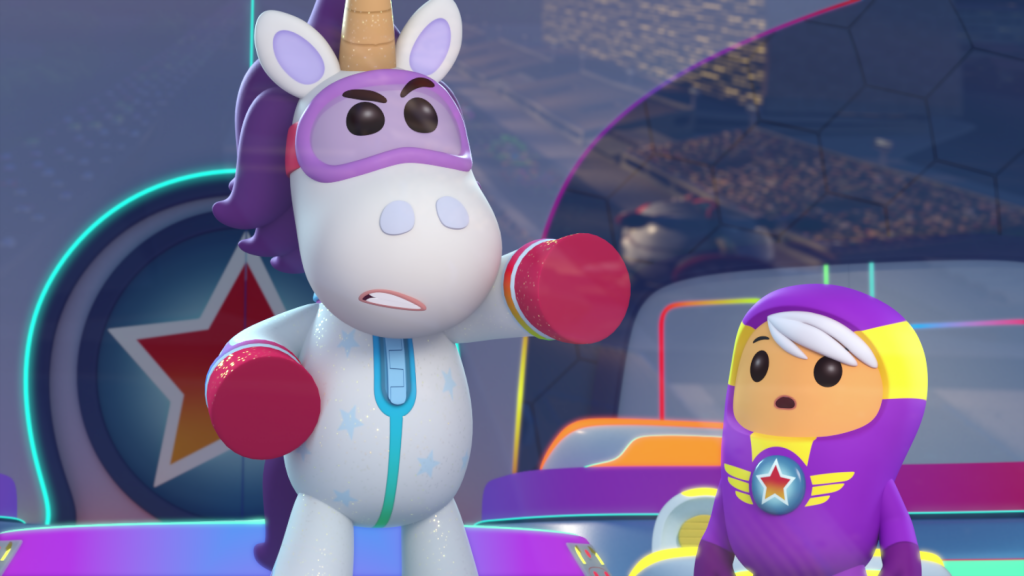 What tips and advice can you share?
I would just say to try and keep it simple. It can be easy to get too complex with far too many lights, fancy shaders and while it may look nice, can come back to haunt you in production further down the line if technical problems arise. So keeping it simple is best, especially on a TV show. If you are interested in lighting I would highly recommend taking up photography too, it has helped me a lot in my work. It will help you observe the world a lot better which I feel is really important.

For people looking to get into this industry, go for it. I know people who were quite artistic and into art but maybe felt they couldn't make a career out of it so didn't pursue it. You should go for it. I'm grateful I did pursue it.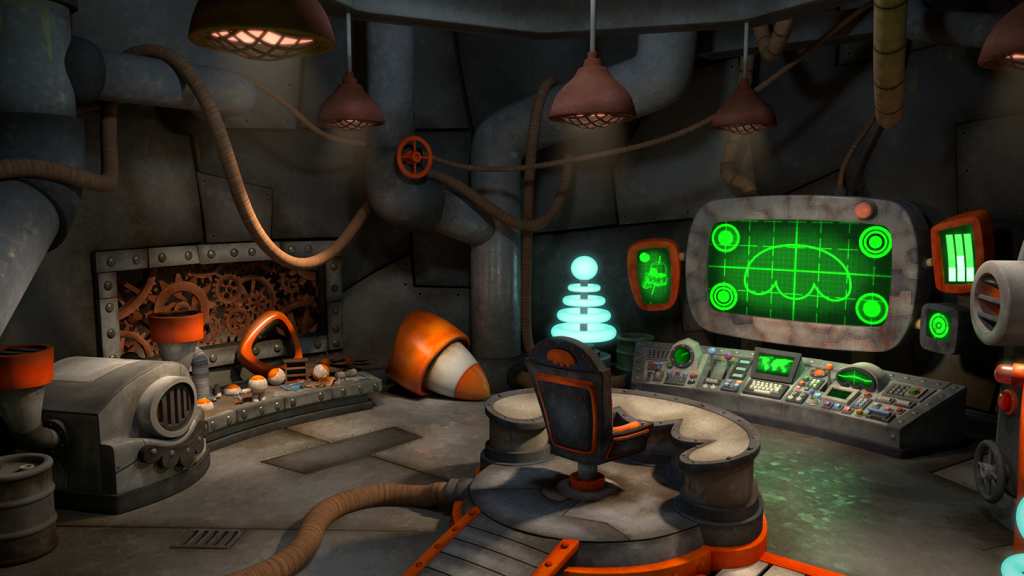 Production deadlines for animation destined for television must be quite tight – how does Corona Renderer help you meet those deadlines, what workflow improvements does it give you?
The deadlines are very tight, which is just the nature of TV shows. It is a very fast paced environment. We can get through an episode in 3 days, which is remarkable. It took a while to get there, but we are there now and it is flowing great.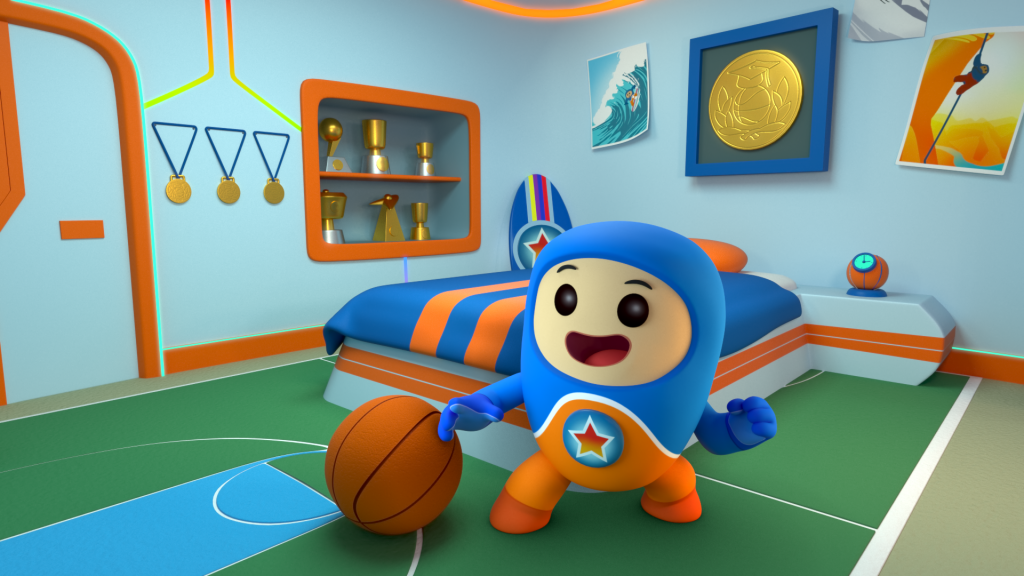 When we upgraded to Corona 1.3, we were delighted to see the render selected feature added. This has saved us time on many occasions. I have also found the Rayswitch shader very useful in certain situations and it give us that little bit extra flexibility.

Overall I feel Corona is very quick and robust and it eats through most stuff we throw at it with ease. It's very impressive and has definitely saved us time not only on faster previews with the interactive renderer, but with rendering in general. It's a great renderer and is easy for people to pick up and learn quite fast. The team have all adapted to it brilliantly which I am delighted with. To sum Corona up, I would say it's fast, reliable and easy to use.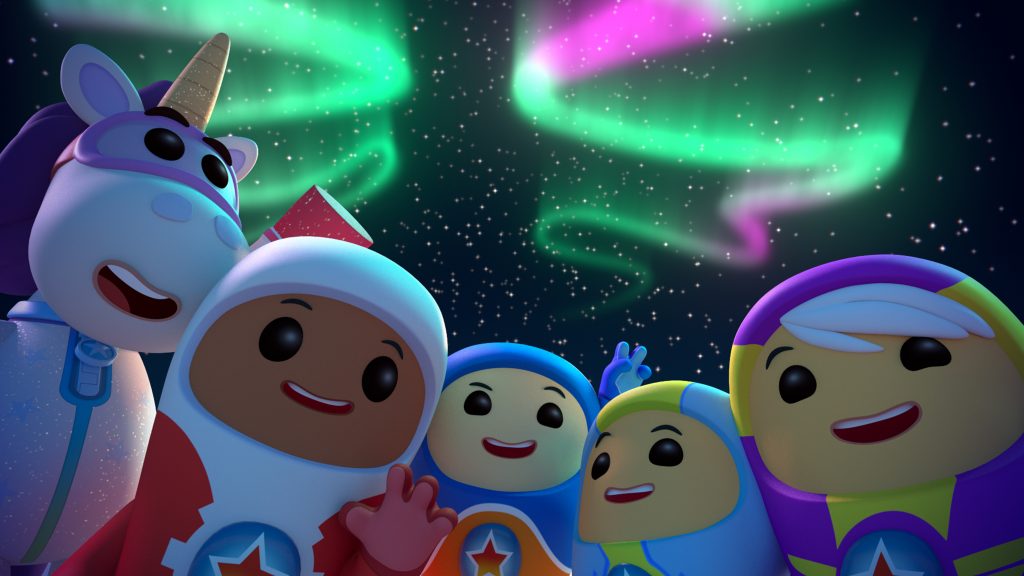 What sort of post production work is done?
The onlines and final sound mixes are done at Windmill Lane where the BBC meet for the final approval for each episode before it goes on air. The episodes do not require a large amount of post work, so the outputs from the compositors are generally what is seen in the final edit. Things like last minute paint fixes, additional requested overlays and slight edits to the episodes take place at this final stage.
Thanks for reading!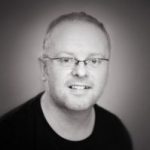 Paul Sheehy
Lighting Supervisor, Boulder Media
Boulder Media: http://www.bouldermedia.tv/
BAFTA Award nomination:
http://animationireland.com/peter-rabbit-go-jetters-nominated-childrens-bafta-award-2016/

Go Jetters (UK only): http://www.bbc.co.uk/cbeebies/shows/go-jetters
Paul's Blog: http://paulsheehy3d.blogspot.com