'Construct' is a short abstract animation from Recent Spaces, briefly describing the process of architectural visualisation from initial architectural drawings to the final image.
Recent Spaces – Construct from Recent Spaces on Vimeo.
Read how the animation was created….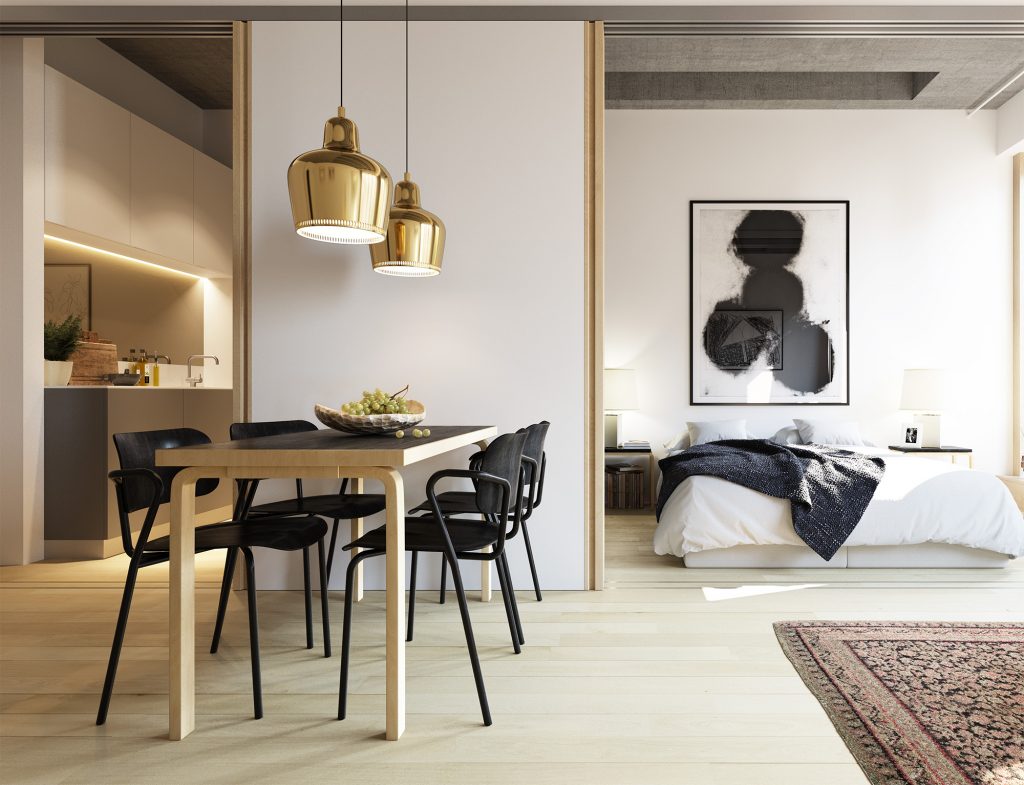 The project was born out of test scene that we were setting up to test our materials within a studio lighting setup. Each of the samples was modelled in the way that the physical material samples are normally produced. Our clients could then review these and sign them off against the real world material.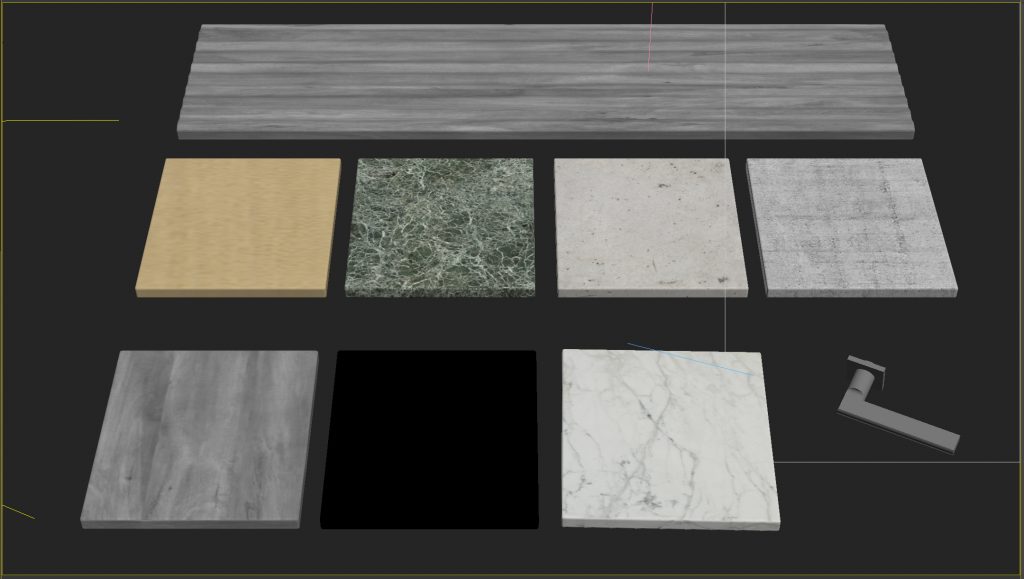 We chose our project 'Pied a Terre' to set the scene as this would work well because of it's relatively small size. We had also produced other animations and virtual reality tours of this space which can be found here: http://www.recentspaces.com/pied-a-terre
The aim of the animation was to transition from the initial laid out architectural plan drawing, into basic modelling of the space in the form of a scale model followed by previews of material samples to be applied as textures to the room. These would be laid on top of photographic background paper as it would be in a real photographic studio. The camera is initially locked off but then starts to track backwards and across revealing the whole space and settling on the composition from one of the final images of the project.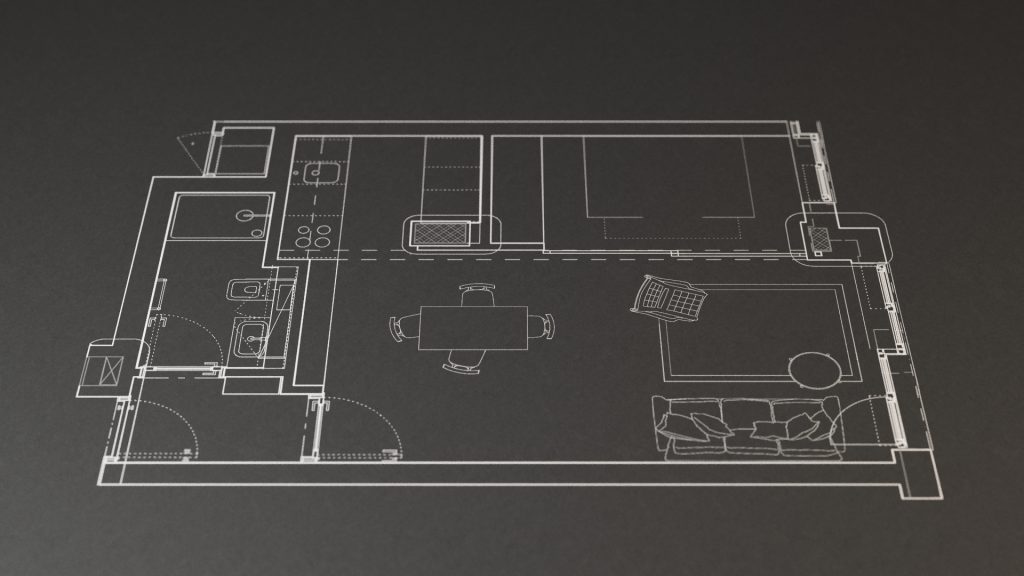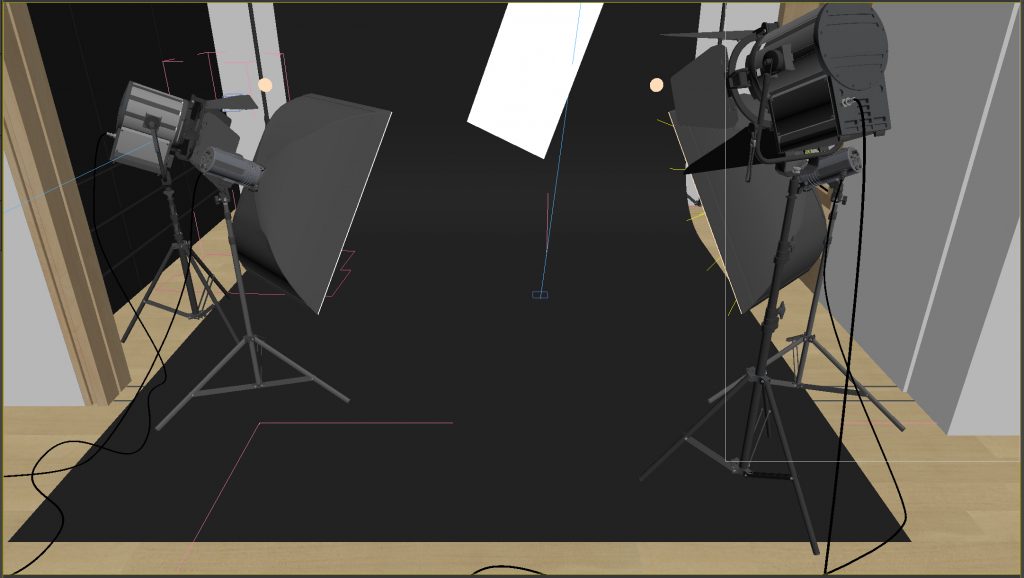 Although the animation is essentially 1 long camera take, we decided to split the rendering and scene into 2 separate Max files for efficiency. The split is between the moment where the camera is static and when it begins to move. Some assets had to be exact clones in order for the transition to be unnoticeable.
As the camera tracks backwards our concept was to slowly swap out the photographic and lighting equipment for the apartments original furniture. Combined with suitable sound effects of shifting boxes and equipment around it's essentially a long time-lapse where the people are always off camera.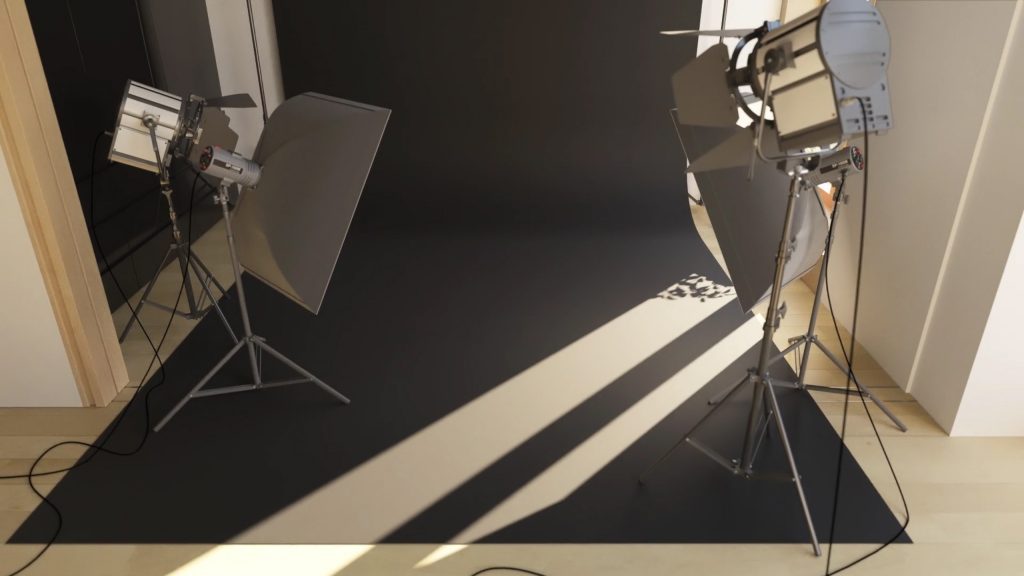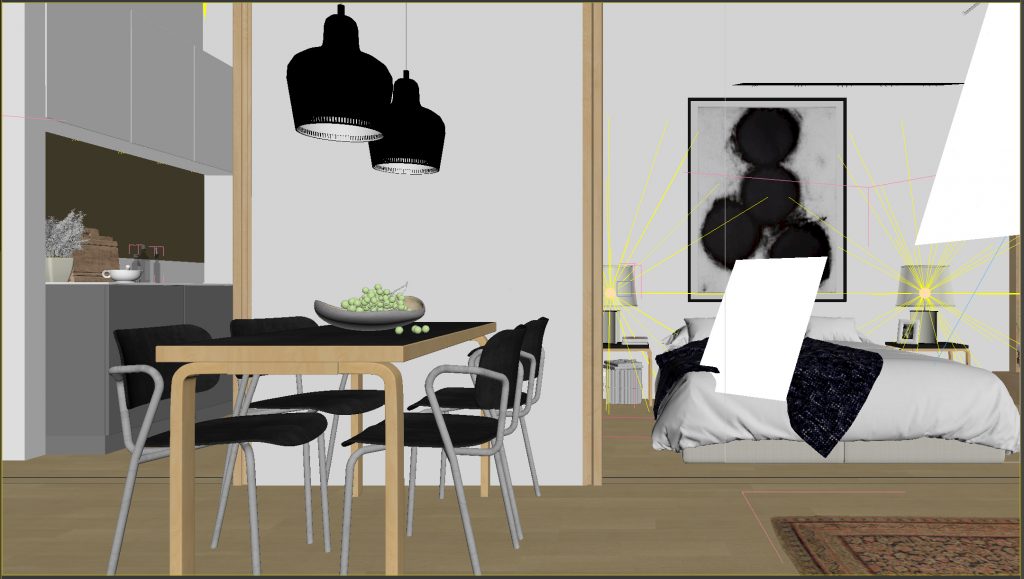 Depth of field was rendered in-camera using Corona and animated to fade away towards the ending to match the sharper final image. To make animating the object visibility a bit easier we used a script called 'Visibility Assistant' by LoneRobot.

Compositing was carried out using After Effects but with very little post production added except for a few curve / contrast adjustments to ensure it matched our original still image. Certain shots at the start and end were time stretched using a single frame when there was no animation / camera movement to cut down on the amount of frames needing to be rendered.
The music was produced specifically for this animation by a friend of ours in Berlin. He worked closely with us on early drafts to layout the tracks timing inline with the video.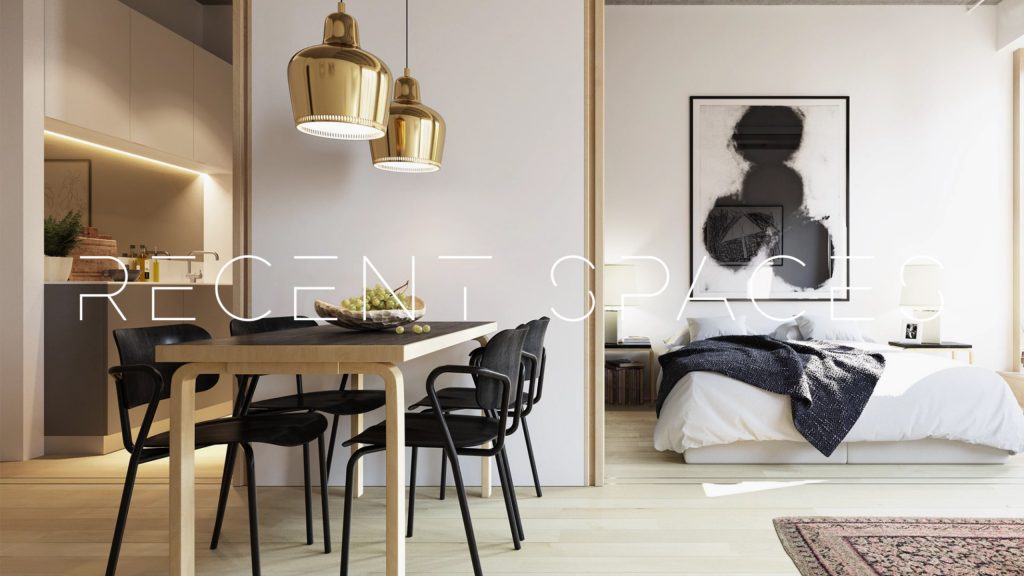 Iain Banks
Partner / Co Founder
Recent Spaces