In a move that makes official Corona training accessible to more people than ever, the Corona Academy is now an online course! As well as the new Corona Academy website going live, we want to chat with you about why we've made this change, and what it means for you.
We like to be as open as we can about everything we do, so here we'd like to share our reasons for making this change with you.
Accessible and Affordable
The previous version of the Corona Academy was an in-person course, taught live by us in Prague, with the aim of training people to become Primary Certified Instructors who could then go on to run their own courses.
Being an in-person course let us check that everyone understood the material, but there was a downside for those who had no interest in running their own courses – being in-person meant that the course was relatively expensive.
The first part of that was our costs of setting up the physical space, disrupting developers in their work, providing food and refreshments, as well as writing and developing the course – if you want a detailed breakdown of all that went into creating the in-person course, you can read more on The History of Corona Academy.
On top of all the above, attendees also had to pay travel and accommodation expenses.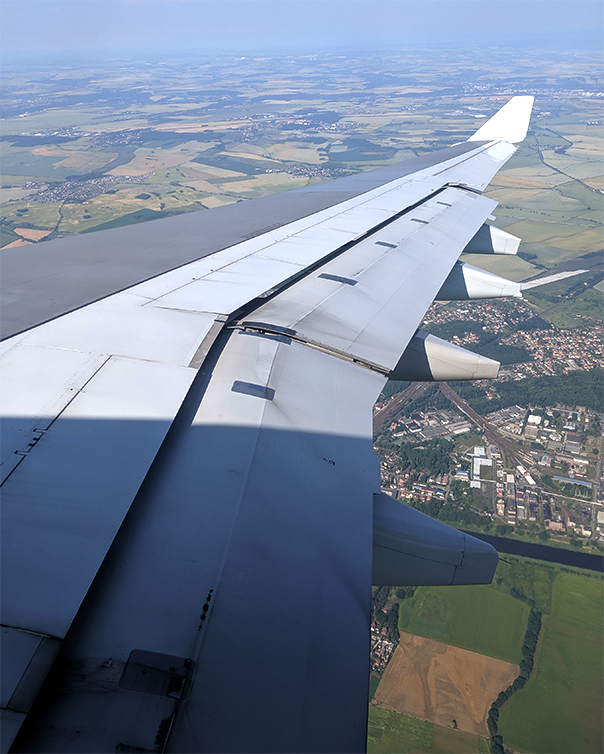 The distance they had to travel would also affect how much their travel would be, as well as how much time off work they may have to book in order to attend.
By moving to an online course, we reduce all those costs and the inconvenience of time off for travel, which opens up the training to a great many more Corona users.
Since one of the benefits of getting together in person was the chance to share experiences and chat with other Academy students, we plan to create a student community on Discord for those who sign up (after you get your Certification, that is), and to have quarterly Q&A sessions via video conference with the students and someone from the Corona team.
It had fulfilled its potential
Since November 2016, we trained over 100 Primary Certified Instructors in Prague, who went on to train 300 Certified Instructors, and that in turn lead to over a 1,000 Certified Users.
As mentioned in the previous point, the Academy itself was aimed specifically at those who wanted to go on and run their own courses. The Academy had reached its full potential for that, and we were finding that people wanted to learn Corona from us but that they had no interest in becoming Instructors. That made the previous Academy more expensive and inconvenient for them than it needed to be to meet their needs.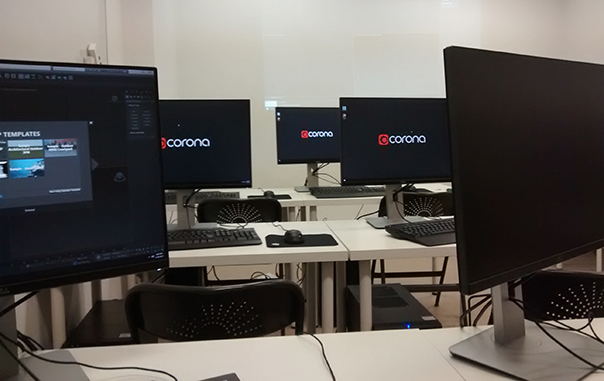 We'd achieved our goal of creating a network of instructors who could carry that teaching around the world, and it was time to extend the chance to learn directly from us to a much wider audience. (If you are an instructor, you can find more information about this change toward the end of the article)
No longer financially feasible
We mentioned earlier that the course was expensive for us to run, in terms of both finances but also in terms of the hours needed to prepare for it, the disturbance to the developers as the office space was reworked to become a teaching space, and the hours needed to present it. While we are not "all about the money" as a company, we have to remain profitable to keep doing what we do!
As it fulfilled its aim in creating instructors, and less people were booking seats, it was not viable for us to continue offering the course in this form, and we had to change how the Academy was structured.
The Pandemic
2020 was a year that changed everything. While everything mentioned so far was already coming into play, the fact that people couldn't travel safely (if they were even allowed to travel at all, legally) brought everything to a head more quickly and gave another good reason why the training needed to switch to online.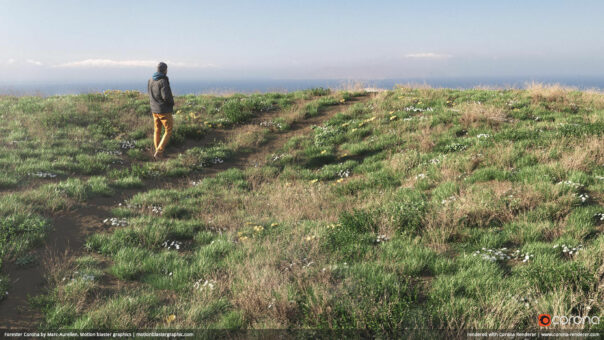 Why not do this earlier?
There had been some requests from some of you for some online training before, because of the expense and disruption that came with travel, or because the distances involved were too great.
However, the original focus of the Academy was to train instructors, and as we noted at the time, we were not comfortable certifying someone as capable to teach Corona without talking with them face to face.
That aim was achieved, and now the focus has shifted, to look at those who just want to become Certified Users and have no need or interest in teaching. We don't need the more stringent verification that went with saying someone was capable of teaching, and online becomes an option!
I am not a Primary Certified Instructor, can I become one?
There are currently no plans to organize courses to approve new Primary Certified Instructors. We want to focus on delivering quality content for a wider audience.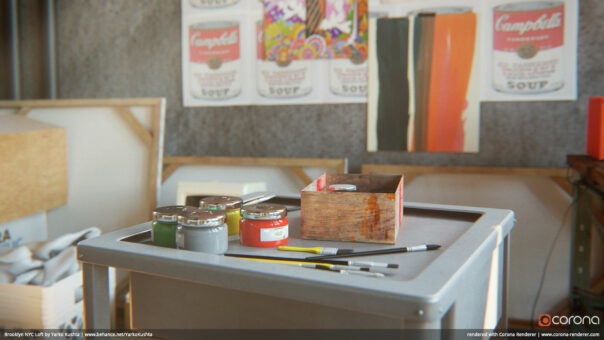 I am not a Certified Instructor, can I become one?
You can become a Certified Instructor (allowing you to teach courses that train people to be Certified Users) by taking a course from one of our current Primary Certified Instructors. This also applies if you want to renew your Certified Instructor status.
I'm a Primary Certified Instructor, how do I renew that status when it expires?
Right now, nothing changes, you remain a Primary Certified Instructor just like before. If that is about to come up for renewal, contact us at academy@corona-renderer.com.
I am a Primary or Certified Instructor, will nobody choose my courses now that the Academy has gone online?
There's still plenty of room for healthy competition! As an instructor you can tailor your courses to meet specific needs such as:
A course delivered in your country's native language
In-person courses
Courses that cover things such as color theory, composition, modeling, and other wider aspects of 3D artistry
Remember, the concept of the Academy was never about creating dozens of instructors all teaching the same content, but instead to lay the foundations for courses that were enriched by your own know-how, artistic approach, and experience – and if you are doing that already, then your course still has something unique to offer!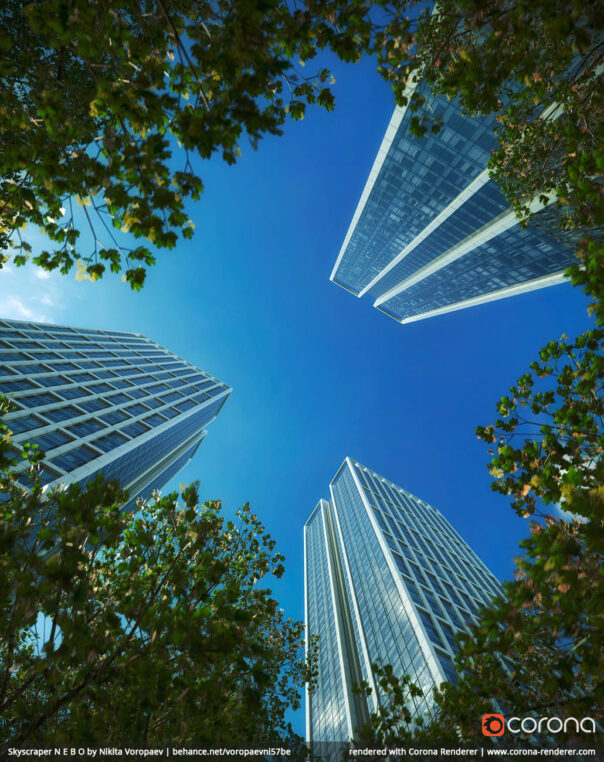 What about Corona Academy for Cinema 4D?
The Corona Academy is an additional and optional product we offer, giving training in Corona direct from us, and not an integrated part of Corona for 3ds Max.
We would love to make an Academy for Corona Renderer for Cinema 4D but the same constraint limits us as it does in other areas of business – the amount of time it takes to create a good product versus the number of people we have available.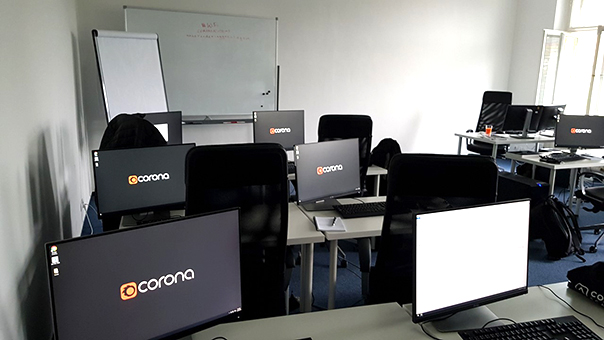 The Corona Academy takes a huge number of hours to put together – you can read a detailed breakdown of that in our Behind The Scenes blog about the history of the Academy that takes you from its launch up to the present day. As that article shares, the Corona Academy was not a one-off, one-time investment of time and energy. It takes many hundreds of hours each year just to keep it updated and running – in fact, we spent 1,500 hours on the current Corona Academy Online by the end of November last year!
We're sticklers for quality. Ron Swanson said it best in his quote "Never half-ass two things. Whole-ass one thing". We want the Academy to be a quality offering, and we don't want to fall into the trap of creating a Cinema 4D version "just to make sure Cinema 4D users have something, anything" – we'd rather not create one than create a bad or average one.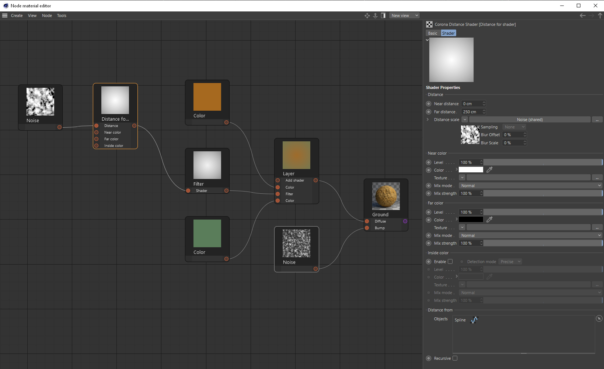 Please also keep in mind that an Academy for Cinema 4D would be starting from the beginning. While the general layout of the course and what would need to go into it can follow the framework of the current Academy, we would have to create new scenes, re-write the script and documentation, re-record all the videos, and of course add in the things that are specific to Corona for Cinema 4D, such as the node editor.
We are continuing to look into ways we could have the manpower and the thousands of hours it would take to put together, and we continue to hope that it will be possible one day. At the same time, you can have our assurance we will ONLY do this if we can do it well – we won't half-ass it!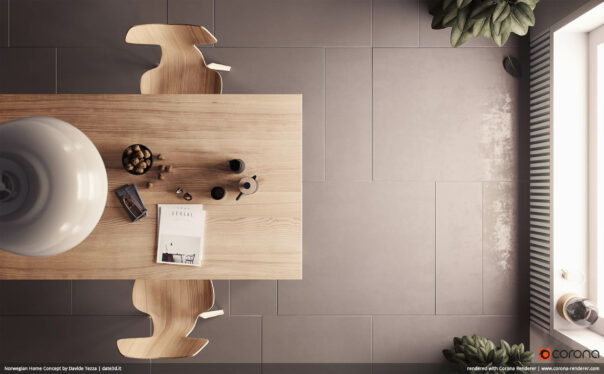 If you would pay for a Corona Academy Online based on Cinema 4D course (pricing would follow the same structure as the 3ds Max version), let us know. That will let us count how many people are interested in such a course and would actually purchase it, so we can see if there would be a return on the substantial investment we'd need to make (and it would also let us keep you informed if there was any news in the future, by knowing where to contact you!)
Any additional bonuses with the course?
Glad you asked! Yes, Creative Lighting have provided their video class on LightMix absolutely free – you'll be able to watch that right inside the Corona Academy after completing your Certification test, and at the same time you will receive a 10% discount from them too for their "Masterclass in ArchViz".
There's also an offer from Primary Certified Instructor and author Francesco Legrenzi for 40% off of his book, "Corona: The Complete Guide".
Both bonuses are available to new Corona Academy Online Certified Users, and details are in the course itself once you have passed your Certification!
I want to take the Corona Academy Online Course!
Great to hear! Pricing is €299 + VAT and that will get you access to over 11 hours of video content, the tests that will qualify you as a Certified User, and access to the planned Corona Academy student community and quarterly Q&A sessions with a Corona team member.
Head to the Corona Academy website to learn more about how it works, and to sign up! You'll also find contact information there if you have any further questions, or want to provide us some feedback about the new look of the Academy.
All the best,
The Corona Team