We catch up with Jakub Cech about his beautiful new film exploring computer graphics as an artistic medium. The film premiered at Academy Days X in Venice last October, with a follow on talk about it in Kyjev.

We talk about how it came to be, the processes that went into creating it, as well as how "CGI is the new painting, sculpture and photography in one artistic medium".
Most of the people at the exhibition were not familiar with CGI, but were from a pure art background – how did they react?
None of people who participated exhibition were CGI related. Getting to know that these were not photographs made them appreciate them more.
As the renders were of the same building where the exhibition took place, seeing the same space was pretty impactful too. There wasn't anything else specific other than that, though that was enough – they ended up giving a higher value to a CGI image than if it was photography.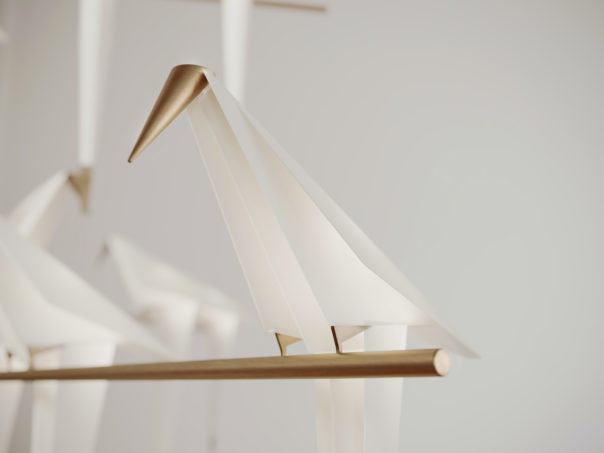 You mention new techniques of capturing the depth and detail of materials – what difference do you think they brought to the project?
Altogether I used two techniques to capture materials – one on site, and the other in my studio. On site, I used polarised filters on the camera and the light, to capture diffuse textures only. I also took photogrammetry of some of the objects.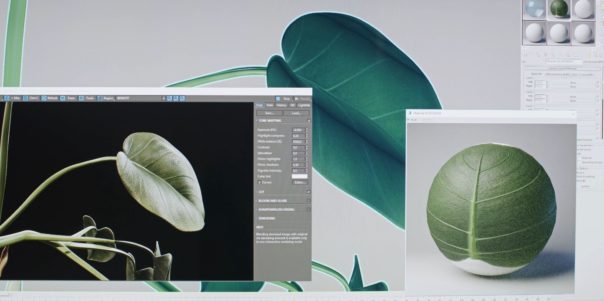 This has been a pretty complicated process as I was "eye balling" the lightness of the textures, and I stitched all of them together manually. Here I might be able to give a tip as sometimes it is really great to use the software Capturing Reality for the actual stitching of textures. I had to mimic bump maps with different methods of faking them, like photoshopping from different textures. I don't think there is anything special about this – a lot of laborious manual work for sure, but it resulted in spot-on, precise textures.
In the studio – well, I only partially used this method, as I was developing it for Mode Maison at the time. This is the technique that is shown in the video. It is the most precise and I use it a lot now that I have developed the workflow. At its core, it uses Dabarti Capture but it is a very refined and developed / iterated process, where it's possible to get very precise textures with calibrated lightness on a large scale – diffuse, reflection, glossiness, and bump / displacement.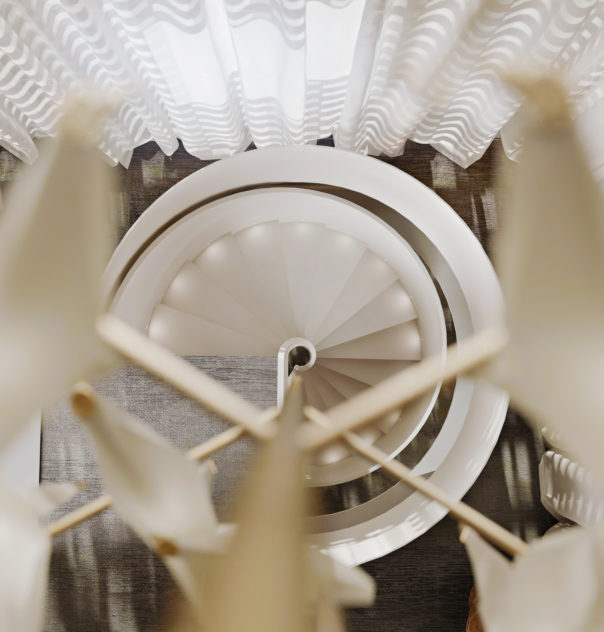 All in all, I believe that capturing textures like this is the future, and it totally changes workflows in a commercial project. Scanning textures takes away so much of the guess-work and helped enormously in putting the Beldi project together and with higher precision than possible before.
Archviz 2019 – Full Talk
Now that you've seen the final film and read a bit about it, here is the full talk about the film and how and why it was made. The talk was given in Kyjev, at the premiere of the film:
Do you think that keeping artistic considerations in mind leads to better commercial images?
Well that is a tricky question! Archviz as it is right now is still very technical. I believe that in the future it is going to be become more of a "click of the button". With that in mind, this is going to separate people that are talented in terms of having a good eye for the composition of elements, perspective etc. Right now, all those elements are only taking a few percent of the whole workflow, with the majority taken up with the more technical aspects.
With that being said, I believe that artistic considerations do help commercial images, though the artist needs to be very good at these things.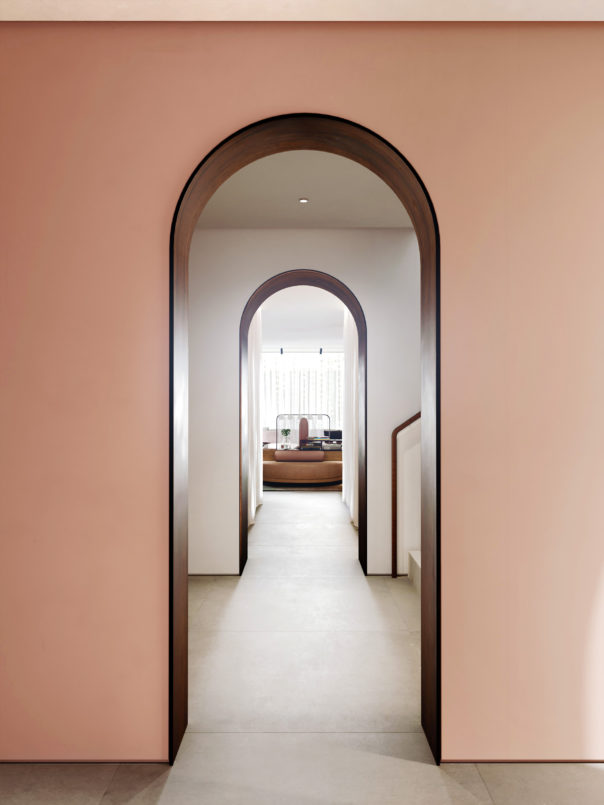 Clients do not care about the technical side of things that went into making a final image – so it is still hard to find someone that can handle both the artistic and the technical at a high level. In the future this is going to change I believe, and there are going to be many more people with a developed understanding of the artistic side, as the technical side of things will have become much more simple.
Corona Renderer has long been your engine of choice – what is it about Corona that made you choose it initially, and that keeps you coming back to it?
I do prefer Corona because of its simplicity, without sacrificing quality.
The stability is incredible – Corona has never crashed for me. I think that with the quality it delivers in the final renders, it is an engine that is the closest to that final evolution of things being "a click of a button", as it has already cut away the need for setting samples, portals and many other such technical settings.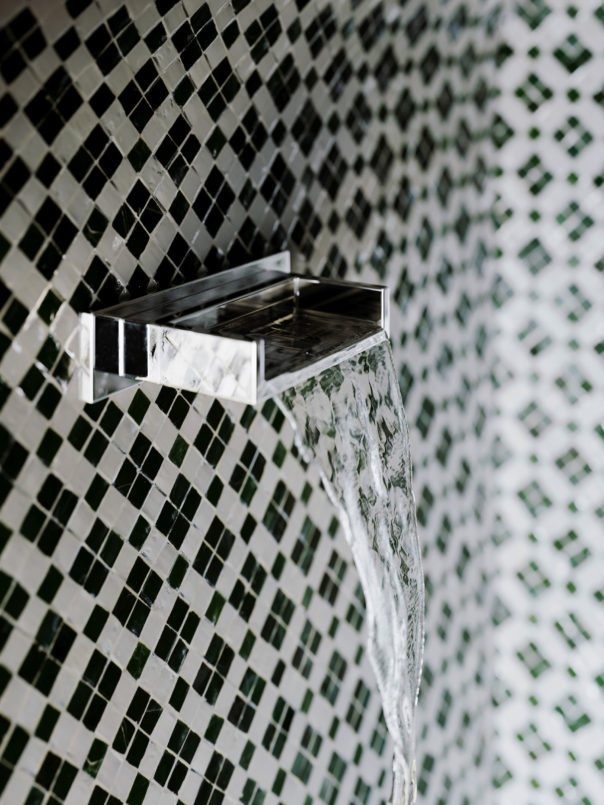 Instead, we can focus on setting more artistic parameters like the glossiness of materials etc. Those don't change the actual render quality of the final image, just the way that it looks, such as whether it is photorealistic, and how pleasing it is to the eye. That is a huge step towards the "a click of a button" future world!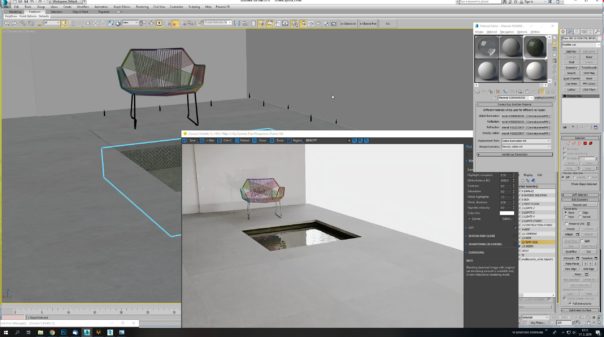 Do you think you could have made this film, say, 10 years ago?
I think I would not have been able to do it! I am personally a little slow with some things haha! Definitely, 10 years ago achieving such quality would not be possible for me because without the technical evolutions over the last decade, I would not be able to deliver what I created today.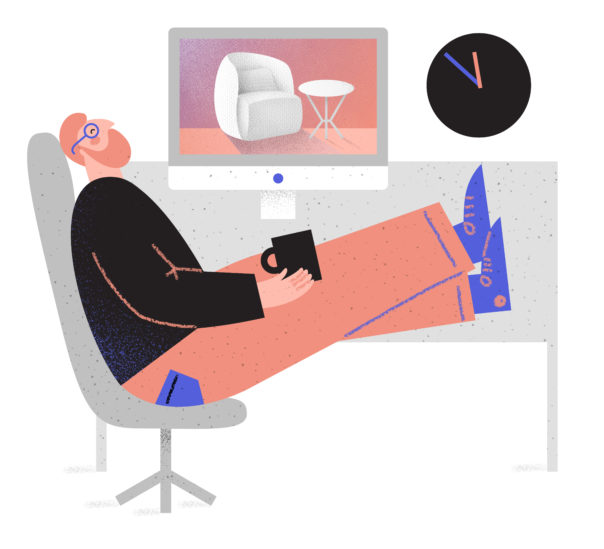 Amal was inspired to contact you for the project due to your book – can you tell us a little about how that book came about?
Beautiful Computer Generated Images is a collection of seven projects, where every piece is an intersection of technology and art. It depicts imaginary places and imaginary objects, where every element is arranged to create a beautiful composition, and where photo realistic simulations are enriched and elevated by custom color mapping to craft a piece intended to be true art.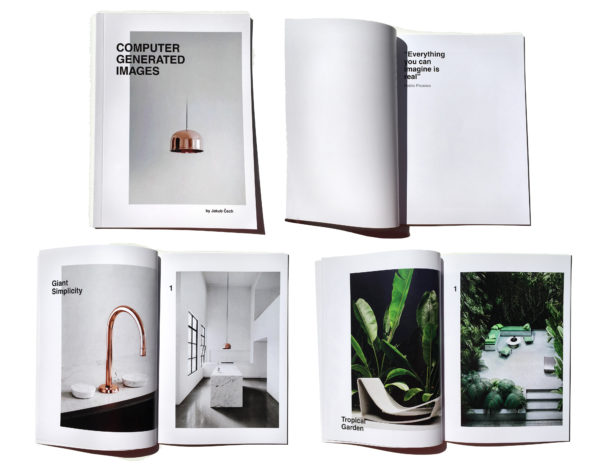 They show what I consider truly beautiful, what I am passionate about and what I love. passion in Computer Generated Images; passion in composition; beauty in simplicity, light, custom colors; passion in bending an image to a purpose; passion in adjusting a piece with abstract elements, all elevated by Custom Color Mapping to form something previously unseen, something new and artistic.

It took me over a year to create, working solely on these images between 2016 and 2017, where I released them periodically every three weeks. After all seven had been released, then there was the book stitching all the pieces together.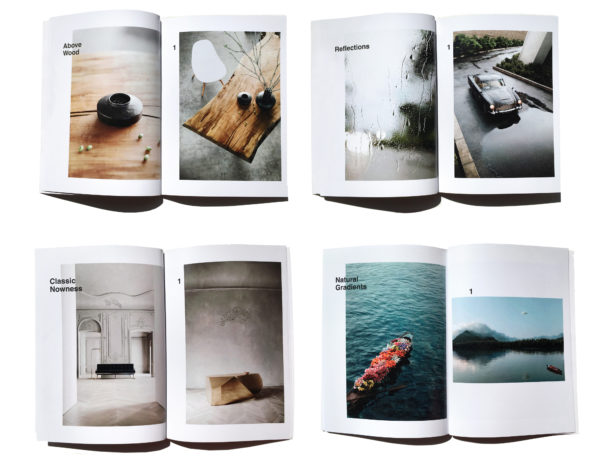 Everything in the images is custom made from scratch – the models, the materials, and so on.
What was your first reaction when asked to do visualizations of a building that was already complete, when photography would often be used instead?
That was a totally weird moment for me – I thought that Amal had made a mistake in what he wanted to do, or who he was asking to do it haha! In the end he wanted to create something that is going to stay special for a long time, something artistic and connected to his work – the Beldi. When I visited the building, it was without furniture and other elements (as shown in the video), so I was still able to get creative and do some part of our usually entirely-imaginary job!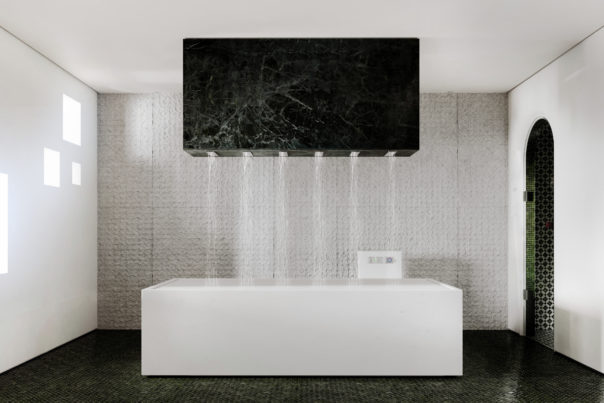 For the final results, what do you feel were the most important things that were achieved using CGI that would not have been possible using photography?
Every shot had its own custom lighting created specifically for it. In reality there is lighting coming in from from outside and that is rarely adjusted – maybe even can't be adjusted – so photographs have to come out with whatever lighting is available.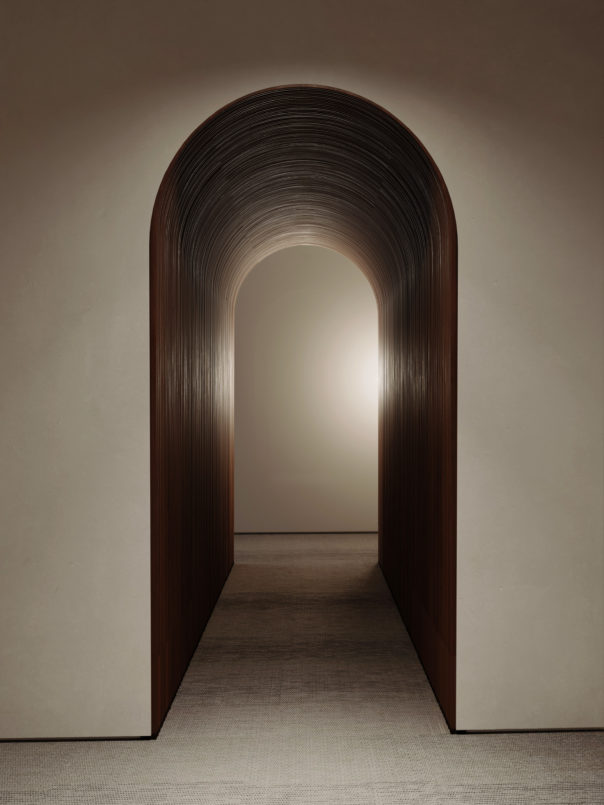 In CGI though, it is possible to adjust the lighting to be perfect for every composition and shot. I feel that is one of the most important advantages over traditional photography. The other is the possibility to change lenses in a split-second, and also being able to go behind walls to find the perfect shot.
What was your process for "soaking up" the feel and emotion of the building when you were there?
That is an important question – and it has a what I think is a funny answer! When I visit any space, there are around 2 seconds of emotions that go through my mind based on what I see – and then that initial reaction is gone. I always try to capture the feeling of those first 2 seconds in the renders, that first impression and emotional reaction I have when I look at something. That's what I tried to memorize (as it's not really possible to write it down!)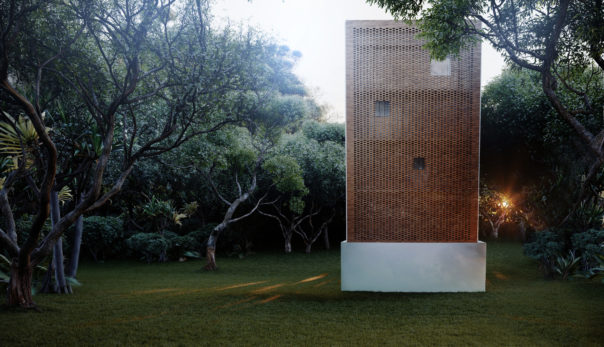 You mention in the film that it was a learning experience, hearing the space explained from the point of view of its functionality – how will these experiences change your visualizations in the future?
I believe that is a very important part, and that it changes many things about an image. Before, I would create an image that may have looked nice, but which would not really make sense. An exaggerated example would be if you put a bed inside a bathroom; you might be able to get it to look beautiful, well-composed, nice light and colors – but it would not be true to the function of the space you were illustrating.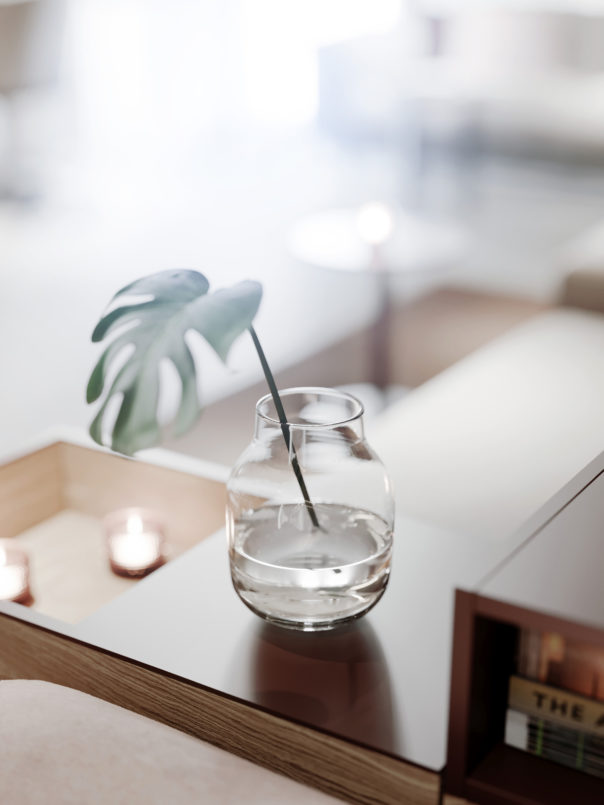 So, before this project I would not care that much about the color of the leaves and the position of the sun and the sky – how it should be at that part of the world, at that time of day – I was going for visual beauty only. I think that the functional point of view enables us to create an image that makes a lot of sense and so is even more beautiful. It also helps communication with the client.
Actually, it helps in life overall too, always remembering the function and purpose of, say, communication!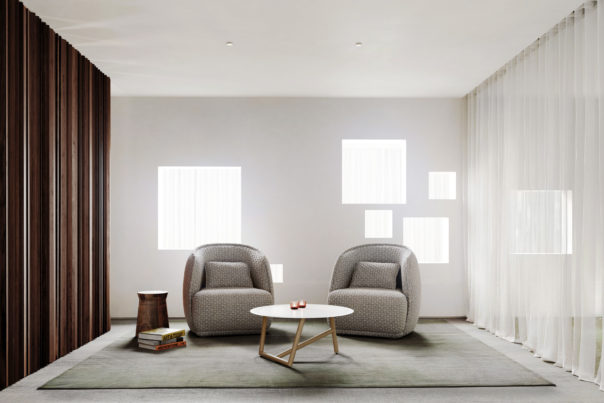 The music for the film was recorded by a full orchestra – how did that idea come about?
Well there are two tracks that have been recorded by the Slovakian orchestra. We definitely wanted orchestral music in the video and originally we planned to license Max Richter songs – but that turned out to be too expensive! I was pretty sad about that at first, and even thought about setting up Kickstarter funding to make it happen haha! I loved his work so much.
In the end though we were lucky to be able to create completely new tracks, right here in Slovakia. That good fortune came about because of my sister, she's an opera singer and was able to connect us with Tomas Koppl who is a an orchestral composer and a young Slovakian talent. So, everything worked out perfectly!
What would you like to see from CGI, especially in the artistic realm, in the future?
I would love CGI to be considered as equally as artistic as photography or painting, something that is allowed to exist not just for commercial reasons like advertising products, selling houses, etc. I would love people in general – not just 3D artists, but everyone – to have a better concept of what CGI is, what it takes to create it, and what its value is.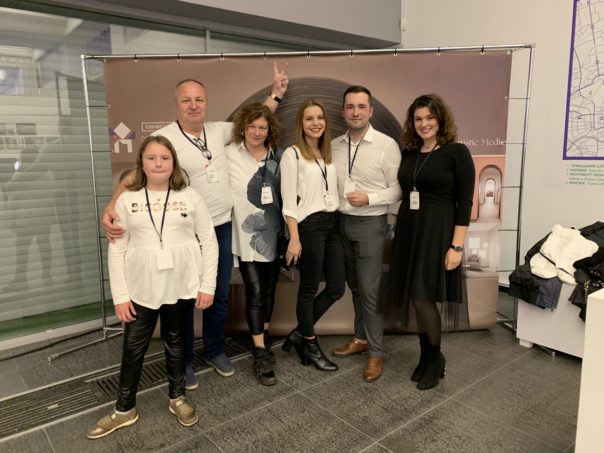 With this project completed, what are you planning next?
This year, 2020, is going to be about Mode Maison for me. This is a New York based, luxury furniture startup where I am a partner and the 3D Art Director. I have developed all the CGI related processes needed, from scanning, modelling, right through to the final images. I am responsible for creation of all 70 000+ images we are going to have at launch!
Mode Maison is a multi-brand home for high-end luxury furniture and interior elements, and the aim is to help interior designers and architects to buy these products directly online. You can keep an eye on the Mode Maison website for news!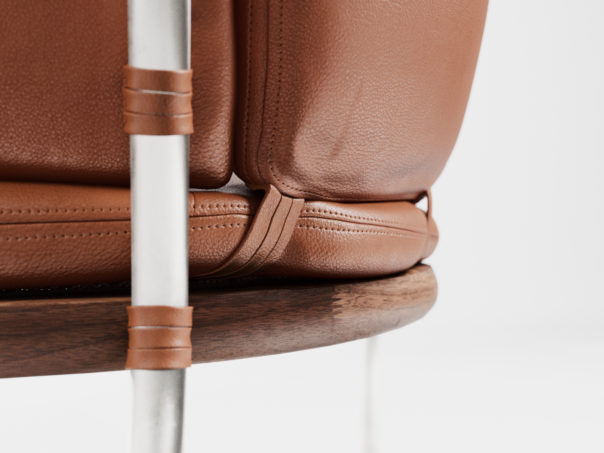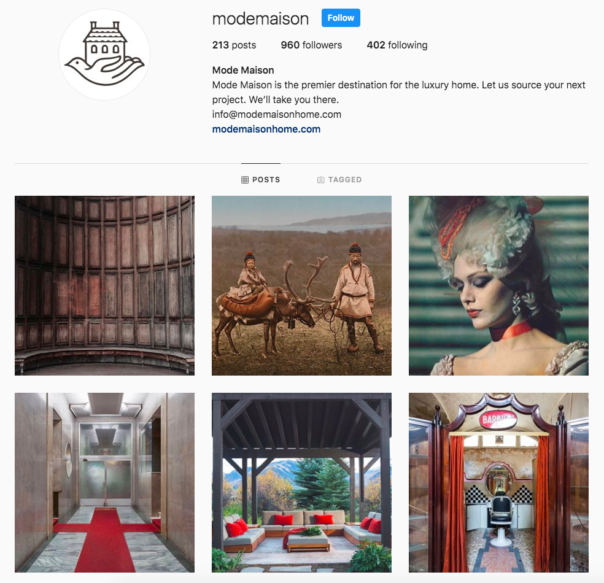 I hope you've found the article interesting, and that it's maybe encouraged you to think about CGI a little differently, either as a creator, or just as someone who enjoys viewing it. Thank you for reading!
Jakub Cech
Links
The Kyjev premiere was put together with the hard work of the CGI School – my thanks to them!
Official Webpage – jakubcech.net/
Behance – behance.net/jakubcech
Facebook – facebook.com/jakubcechCG
Instagram – instagram.com/jakubcechcgi/
Youtube – Jakub's YouTube Channel

Beldi Project:
Beldi-Stories-I
Beldi-Stories-II
Beldi-Stories-III
CGI-An-Artistic-Medium
Beldi Stories

Credits:
Raspberry&Jam, Film Makers –raspberryandjam.com/
Tomas Koppl – Orchestra Composer – tomaskoppl.com/
Simona Cechova – Illustrator – simonacechova.com/

Academy Days X – stateofartacademy.com/academy-days-x/

Mode Maison:
modemaisonhome.com
instagram.com/modemaison