Cityscape Digital were recently appointed by Blue Abyss, the company behind the ambitious project to build the world's deepest indoor dive and astronaut training centre, as their VR Partner.  Cityscape Digital are producing a VR model and support imagery for design, communications and marketing needs.
As part of this work Cityscape selected Corona Renderer for production of the still press images. Using the latest VR and game engine based visualisation technology, Cityscape Digital is enabling a rapid iterative design process, where the client Blue Abyss, the designers and stakeholders can collaborate in an innovative way. As the design evolves, key target investors, users and general public will be able to explore the ground-breaking new Dive Centre long before it's built.
Cityscape Digital worked with Blue Abyss to produce a VR model for live presentations and roadshows giving a compelling first person experience. For the recent press releases, Blue Abyss wanted a video and a hero image to really capture the public's imagination. The video was produced using a live export from Unreal 4 and Cityscape selected Corona Renderer for the production of the hero image for the main press release.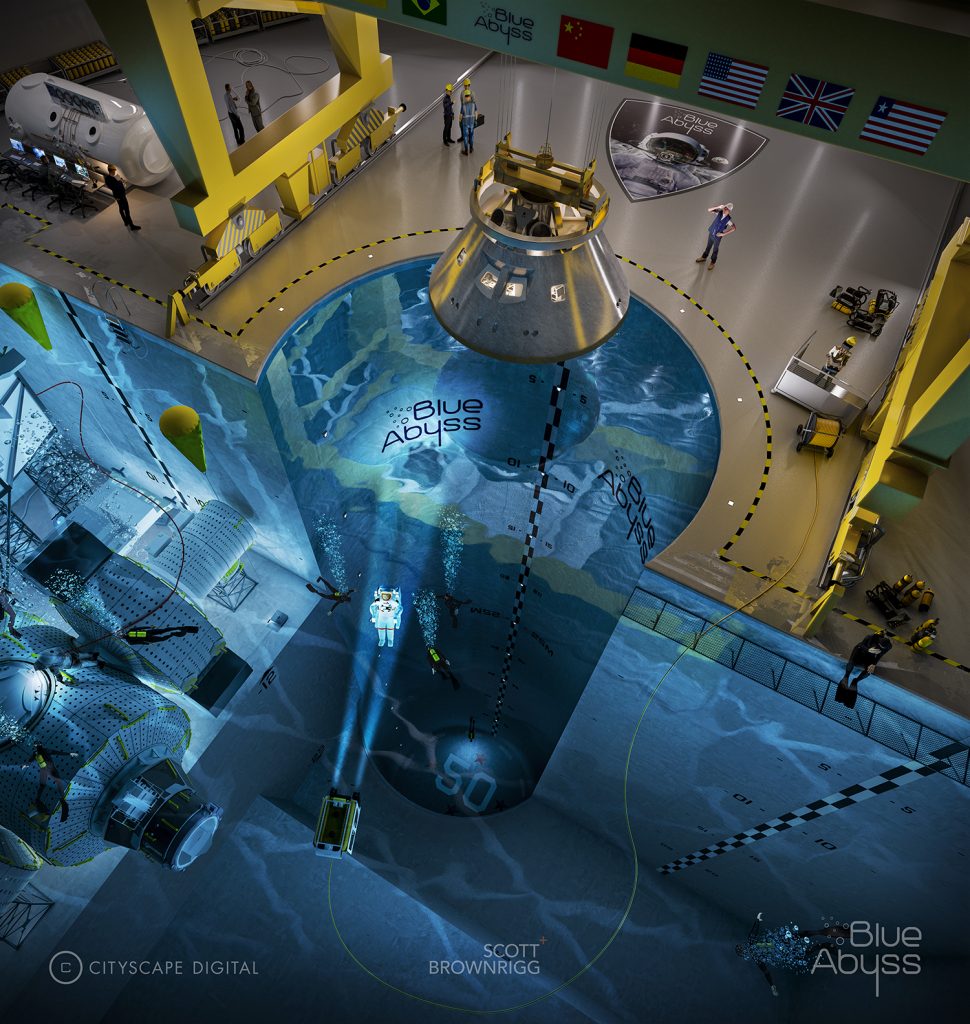 We had a chance to ask David Connolly from Cityscape Digital some questions about this exciting project!
Continue reading How Cityscape Digital created the images for Blue Abyss, the world's deepest indoor pool →