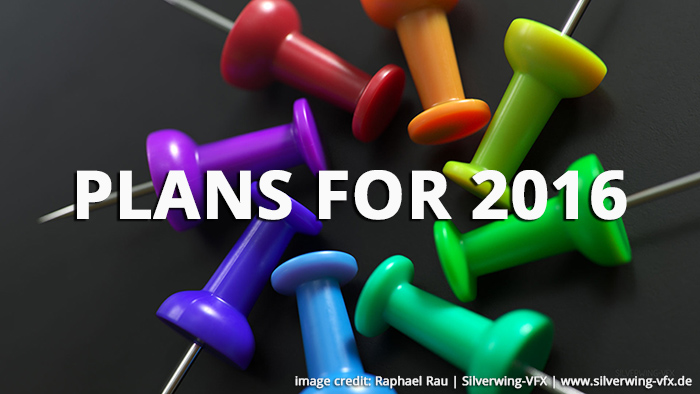 The first blog post of 2016 is finally here, and it is almost a year since we have released Corona Renderer 1.0!
I would like to use this blog post to evaluate our first year in business and also share some information about our upcoming plans so you will get a better picture of where we are heading.
---
Little Re-Cap First
Top Achievements in 2016
Our software is used virtually all over the world (we have paying customers in 97 countries).
We were lucky enough to find new great developers and colleagues. Our team has grown to 11 people + 5 independent contractors. 
That means that we had to move to new offices – with working heating and without water leaks – hooray! Photos below.
We have released 98 daily builds since the release of Corona Renderer 1.0 for 3ds Max. That is a new build almost every third day!
We have released four major versions this year (1.0, 1.1, 1.2, 1.3) for 3ds Max.
We have also published three major alpha versions for Cinema 4D.
We have been nominated to a longlist of 3D World CG Awards (again).
Our FairSaaS licensing model turned out to be a huge hit with our customers. It currently has 98% adoption rate, with remaining 2% being box (perpetual) licenses.
Major render farms are now supporting Corona Renderer.
Reseller network has been introduced.
What Did Not Go as Planned
Slow development in the first half of 2015 as we were overloaded with new responsibilities. We solved this issue by hiring more people and increasing efficiency via better organization.
Sorting out problems with re-billing payment cards from certain countries. We are currently looking for a solution.
Corona Alpha 5 for Cinema4D was delayed (but will be released soon. We promise ;)).
---
What Are We Working on at the Moment?
Ondrej, Robin, and Michal have started working on new features for the 1.4 release.  After the 1.3 release we did a lot of code maintenance, and we also worked on better testing of our code. We believe this invested time will pay off in the long run, as we will be able to add new features easier and faster with fewer bugs.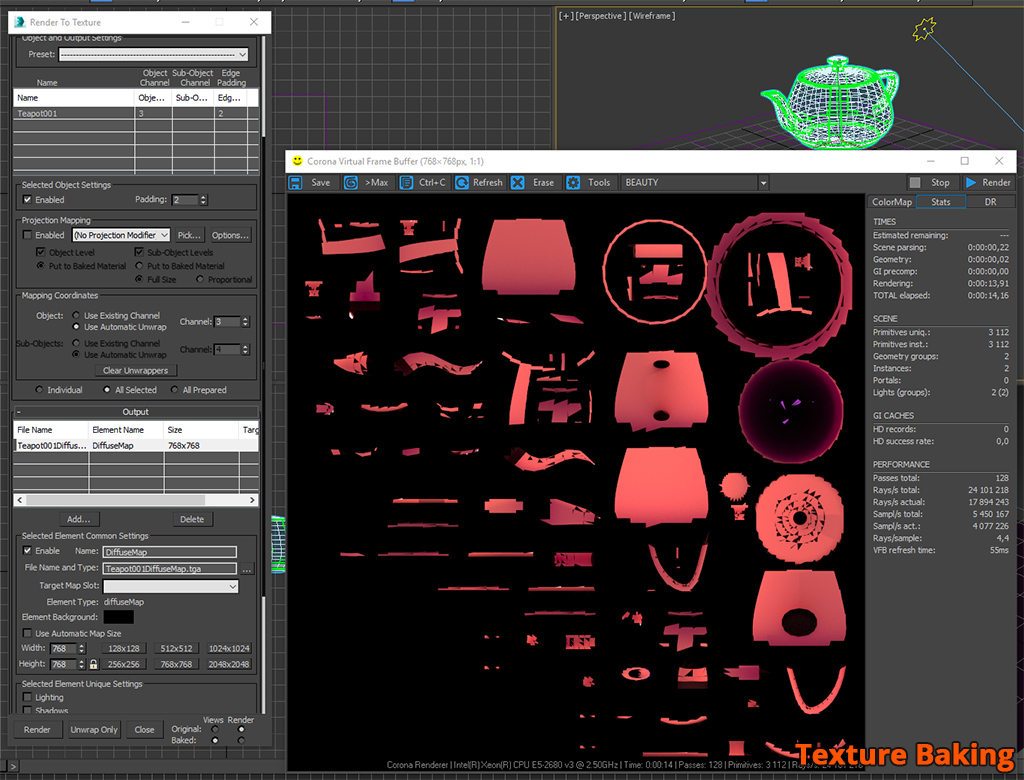 Jaroslav, Pavel, and Petr from our research team are working on the integration of their experimental algorithms such as Adaptive Image Sampling, improvements of performance with hundreds of lights, and de-noising. We hope to introduce these features in the upcoming 1.4 release.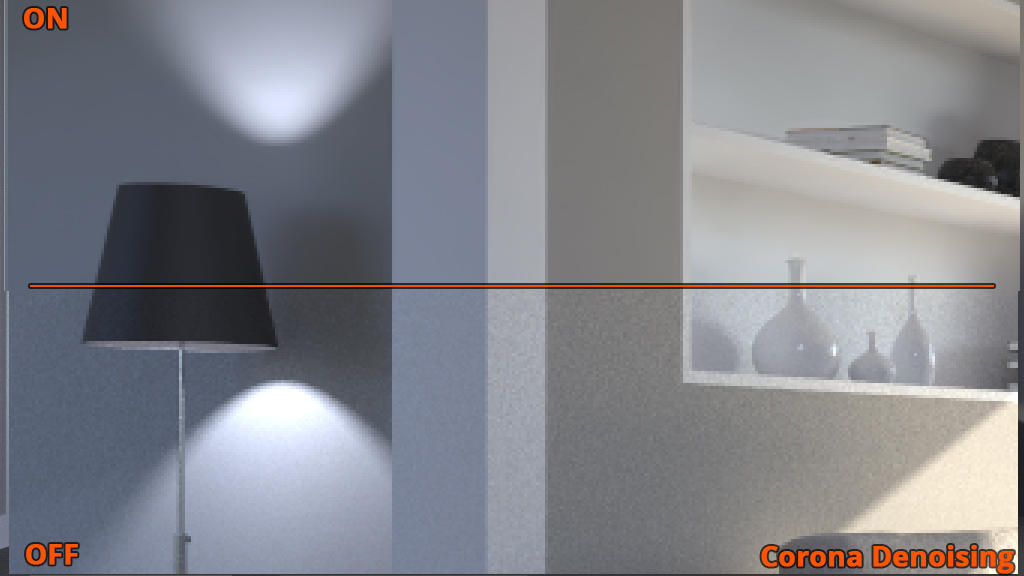 Martin and Jirka are working on a new virtual frame buffer which will be used across the platforms.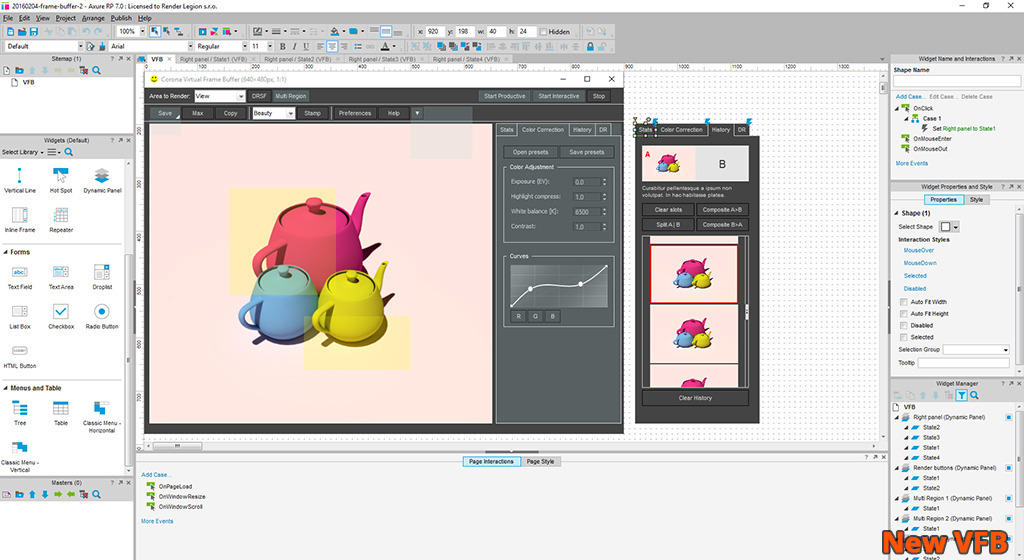 Jirka is also preparing a new framework for our website – this will allow us to update the content faster, translate more sections into multiple languages, and re-imagine the customer zone section.
Ales is working on Cinema 4D Alpha 5. Alpha 5 is getting close to release. Nikola has joined Ales' efforts, and he is now working on porting the C4D plugin to Mac and Linux. Yes, it looks like that the following Alpha 6 will also be available on Mac!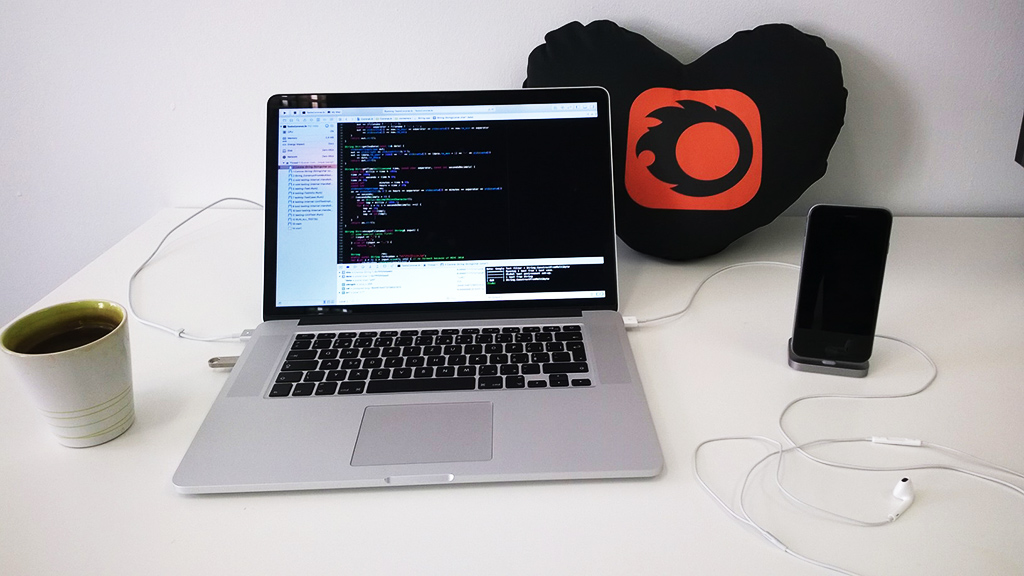 Adam among other things is in talks with various e-commerce providers as he is trying to find a better solution which will be more flexible and easier to use for our users and us. This seemingly small change in back-end would let us design new license types and allow us to use alternative payment options.
Marcin is busy learning Cinema 4D, so he can start preparing content and basic tutorials for new Cinema 4D section of our support portal.
I would also like to say thanks to Ludvik, who is helping with tutorials and preparing content for Corona Academy.
And we should not forget about Monika and Petra, who are dealing with day to day task related to accounting, taxes and billing – they work might not be visible to you, but it is equally essential to the success of our company.
Job Opening
I would like to take the opportunity here to advertise a job opening in our team  – we are currently looking for Product Marketing Specialist (click for more details), who will help us bring the good name of Corona Renderer to a wider audience.
New Offices
And here are the promised pictures from new offices.
---
What Are We Planning in 2016
Let's speak a bit about our plans which we would like to achieve in 2016. Please do not take it as 100% fixed as things can change along the way, but we will do our best to make them happen.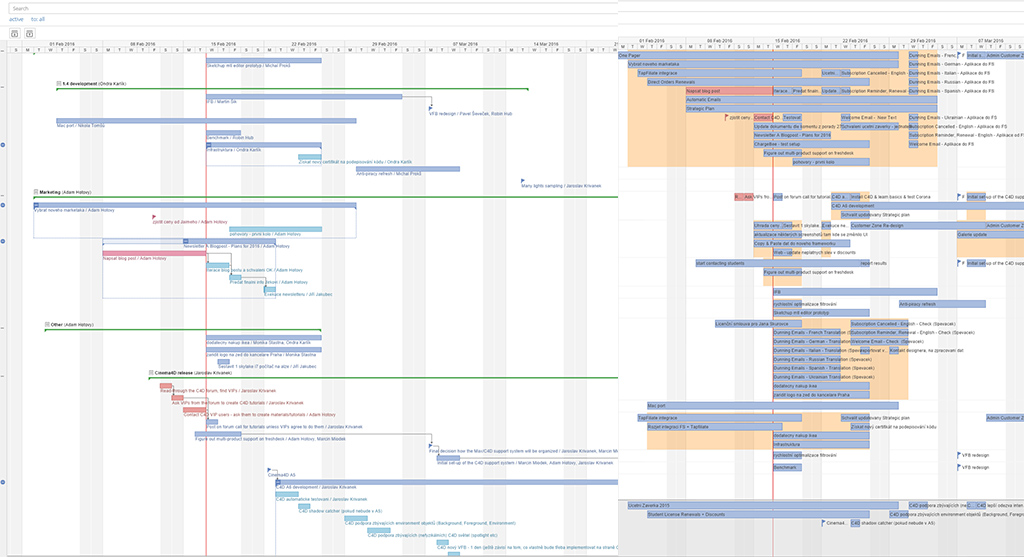 Development Goals
We would like to release at least one commercial Corona plugin for new 3D application every year. Why just one, you may ask? It is because we want to keep the quality of plugins high.  This year will be the year of Cinema 4D; next year will be the year of Sketchup.
3ds Max Plugin
As I have already mentioned, first on the schedule is the release of 1.4 version for 3ds Max. We hope to release on 1st of April 2016. (fingers crossed). You can find more info about upcoming 1.4 release in our development roadmap.
We plan to continue focusing on archviz/design/automotive features also in version 1.5, but that does not mean we will not do any VFX features – you may have noticed the velocity channel in 1.4 release roadmap. And we are planning more, such as improved AOVs or skin/hair shader.
Cinema 4D Plugin
Plugin for Cinema 4D should get about three more Alphas prior the full commercial version which should be released in Q3-2016 together with new web and e-commerce system. The commercial plugin should also be Mac compatible. We are putting a lot of efforts in C4D plugin recently, with two dedicated developers on the project.
Sketchup Plugin
Sketchup plugin should get into a public Alpha stage also around Q3-2016. We will post more info when we have it.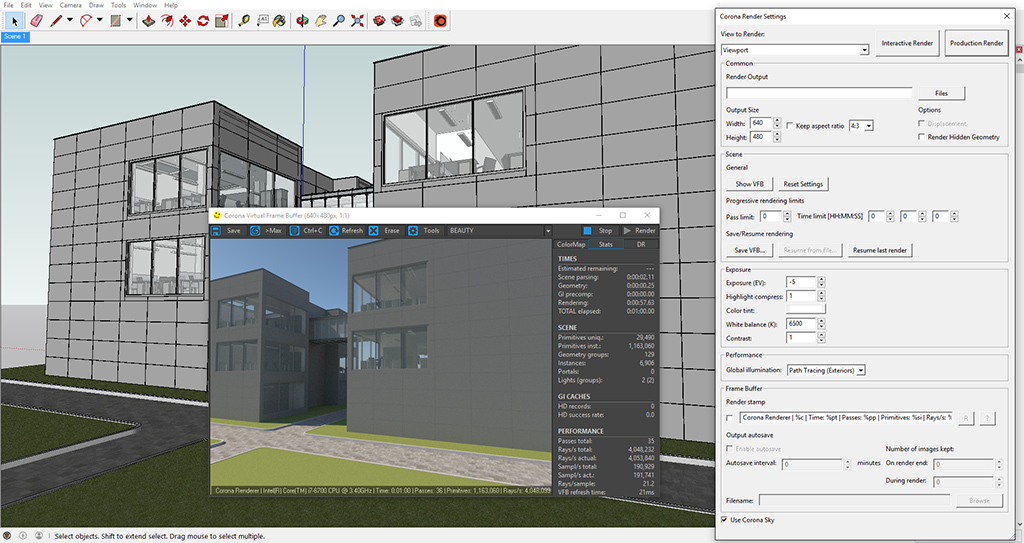 Maya Plugin
The project is now suspended as Haggi sadly had to resign from its development. We will resume the project in the future when we find a new skilled Maya developer.
Eco-System
We also plan to start some "eco-system"  projects which will be closely related to Corona itself. You should be able to expect more material presets, tutorials, scripts, and other stuff.
VR Support
We would like to jump into VR segment as well. Corona Renderer 1.4 for 3ds Max will support rendering of VR 360×180 stereo panoramas and we would like to a dig even deeper into this. We will post more about our plans when 1.4 is released. Stay tuned.
New Application?!
There is a chance of us starting a second application which will be related to Corona Renderer. I have to mention that this is not yet confirmed, but if we find and recruit right people and have enough funds to back this project, we may start this project in 2016.

---
Non-Development Goals
We have a lot of non-development goals which might not be as interesting as dev goals, but they are equally important. I will mention just a few, most important ones.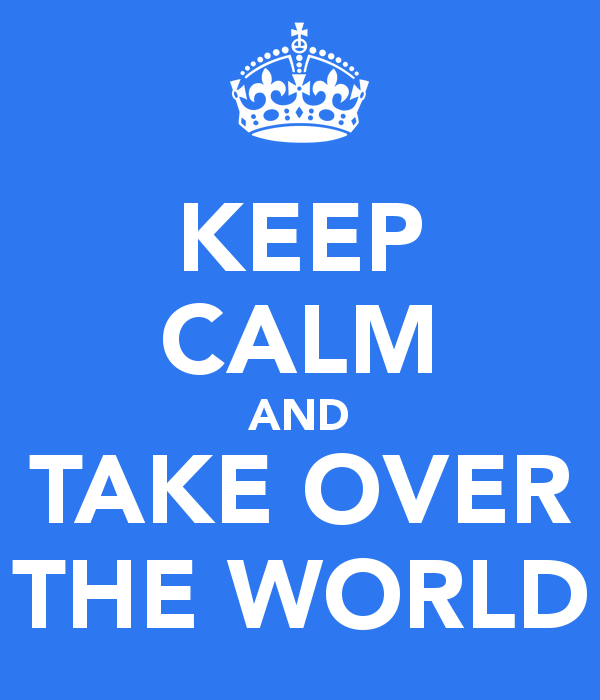 New E-commerce Solution
We already talked about this one earlier: collecting licensing fees for a software product is hard. It may sound surprising in the 21st century, but there is no silver bullet solution that would have global reach, allow different payment methods, and also handle taxes.
Last year we chose FastSpring as an "all inclusive" solution. It was a good choice as it allowed us to start selling Corona in the least amount of time without massive up-front investment. But now its limitations are slowing us down, especially when expanding into non-US and non-EU markets.
As some of you may know, our e-commerce system does have issues with certain cards and their re-bills. We are also unable to provide alternative payment methods which are popular in Eastern Europe, Asia, and Africa. The subscription system itself is also inflexible, so we cannot offer more dynamic changes of plans (especially more fine-grained control of paid-for render nodes).
Right now we are exploring our other options, and we may swap the e-commerce system for a better solution before the release of the C4D plugin.
New Customer Zone
We will slightly improve our current customer zone in near future which will be followed by major overhaul once the new e-commerce system will be in place.
Web Improvements
As our plugins will grow, our website has to follow this trend as well. We would like to introduce some changes firstly under the hood (new framework, translations), then with the content itself –  more tutorials, better material section, and new blog template. I would like to commit ourselves to writing one blog post per month, so you will always get the fresh info about what's going on in our company.
Tutorials
Ludvik has prepared some new tutorials which we already started publishing. We would also like to start cooperating with other skilled artists, to broaden our tutorial coverage. So if you are working in automotive or product design field and you are willing to record some high-quality tutorials, please contact us. We are looking for C4D video tutorials as well!
Corona Academy
This is our educational program for CGI lecturers, tutors, and hard-core power users.  We have been planning it for some time, and now we can say that we are pretty close to the kickoff! Upon successful completion of our course, you will become a certified tutor who will be listed on our website. Corona Academy will start as an offline event in Prague, Czech Republic and after we polish all the details, we would like to bring it to other EU countries and the US. The last step will be bringing Corona Academy to the internet. We will share more info once it's available.
Materials And Presets
We will widen our material and presets portfolio. We would also like to make our materials transferable between applications and possibly introduce our online material repository.
---
Cooperation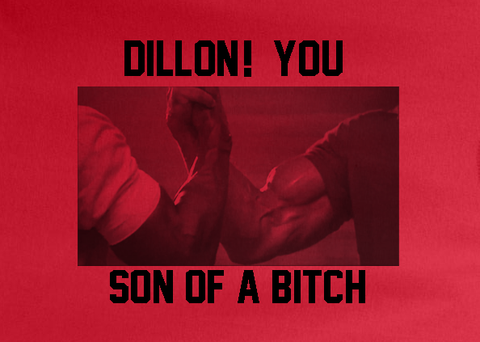 We are looking for strategical partners who will help us push Corona Renderer forward. We are interested in cooperating with companies that share equal vision as us – making easy to use, affordable and high-quality software for CGI industry with global reach.
Future is bright my friends, thank you for reading and being with us.
Adam, Ondra, and the Corona Team