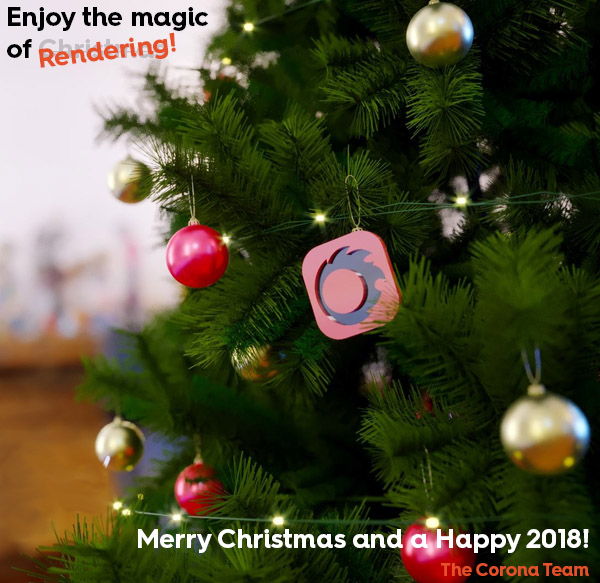 This year has been one wild and amazing ride! Our thanks go out to all of you for making 2017 such a fantastic year, and we wish you a wonderful holiday season and many happy renderings in 2018!
We'd also like to announce that our office will be closed from December 22nd until January 1st inclusive (yes, even we need to take a break!) – Our support will be limited during this time.
Our thanks to Jerald Tegelan for the use of the render!