State Of Art Academy Day #5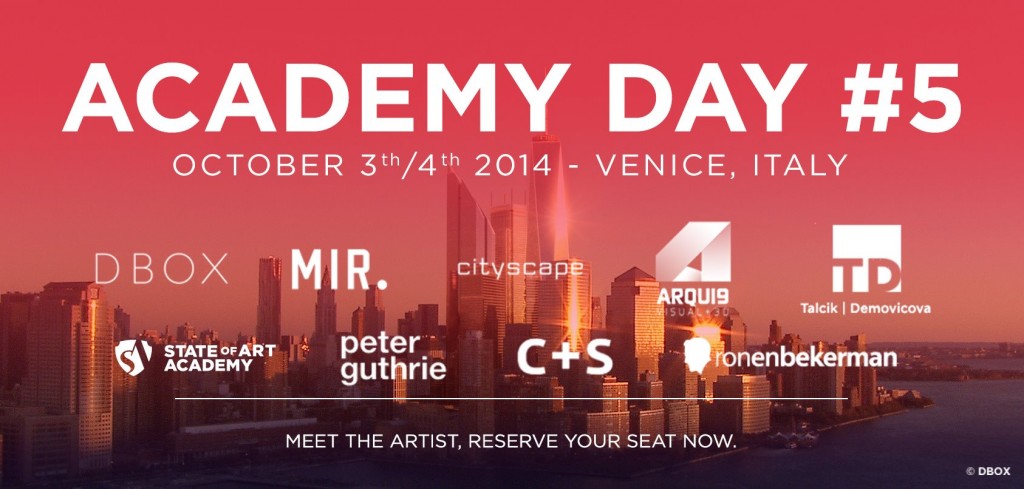 Friendship
Friendship. That is probably the best word to describe this event. That was something what was clearly visible everywhere you looked. And I had the opportunity to experience it twice as a speaker. During Academy Day #3 as an lecturing artist and this year as "representative" of our Corona Renderer. But main part of Corona presentation was done by the creative duo from TD-Visual – Juraj Talčík & Veronika Demovičová.
Without their extensive help, expertise and superb works our Corona presentation would not be possible. So I would like to express my thanks once again here. Díky moc!
For those of you do not know what SOA Academy Day is, I will use the official line:
"A two day workshop for professionals and passionate architectural visualization artists."
But for me it was more about meeting people, friends, "converting" virtual friends to real ones and meeting new and old Coronauts:) It was simply amazing experience as always.