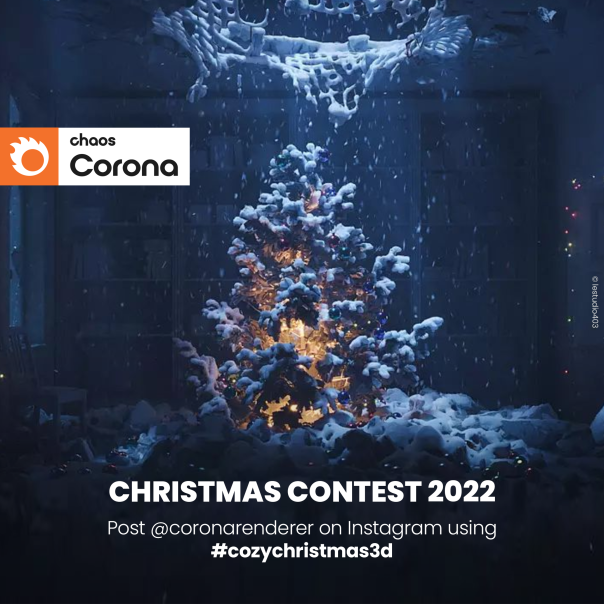 It's time to get cozy!
Christmas is coming up, the perfect time to get cozy by the fireplace or curl up on the sofa by the lights of the Christmas tree. It's also time where we'd like to offer one lucky winner an early Christmas present! Take part in our "Render a Cozy Christmas" contest, and you could win a Yearly Corona Premium License from us, and have your image shared on our official social media channels.
Continue reading

Christmas Contest 2022!