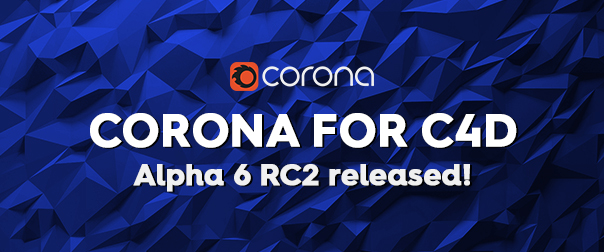 We've been hard at work, listening to the feedback on Alpha Release Candidate 1, and are pleased to announce that RC2 is ready for you to test!
Read more!

The Release Candidates for Alpha 6 are all about stability, and finding and resolving bugs and crashes, with the aim of getting it stable before we call Alpha 6 final and move on to Alpha 7 (which will focus on Interactive Rendering and Team Render).
Changes since RC 1
Fixed Bloom and Glare
Fixed LUT – both installation and missing UI in Render settings
Fixed LightMix support for Sun and Sky
Fixed Projector shader
Fixed bug in compositing of Sky objects (combining multiple Sky objects with compositing tag)
Minor fixes in installer and materials
Minor UI Changes
Please test RC2, and let us know any bugs, problems and issues with the features in there – you'll find the links to the bug reporting page and the forums at the end of this blog post.
A quick note on Interactive Rendering
Some people were asking about Interactive Rendering in A6. The choice for that was removed from the rendering options, but there's still a dropdown that says Start IR in the Corona VFB – this dropdown option actually runs a regular render, since IR is disabled in A6 (so, if you try it, then changing anything in the scene won't change what is being rendered).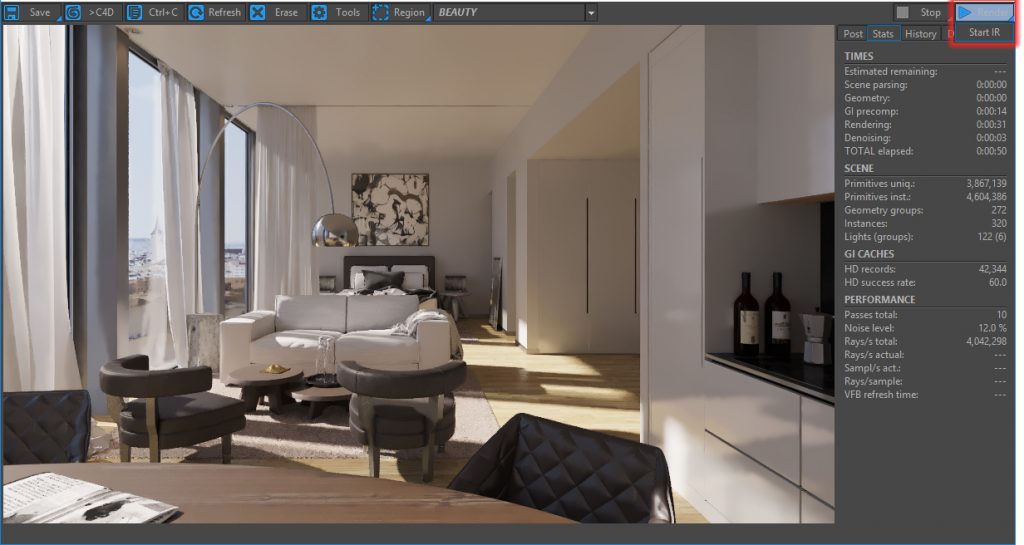 This is by design, as until we focus on its stability in A7 there would inevitably be crashes using IR at the moment. We didn't want people having the frustration of repeat crashes, so simply turned it off for now.
Resources
Our forums:
https://corona-renderer.com/forum/index.php#c4
Mantis bug reporting tool:
https://corona-renderer.com/bugs/