Minmud is a visualisation agency based in London, and they recently worked on a project for the expansion of Heathrow Airport with Zaha Hadid Architects. We spoke with them to learn more about this project and about the company!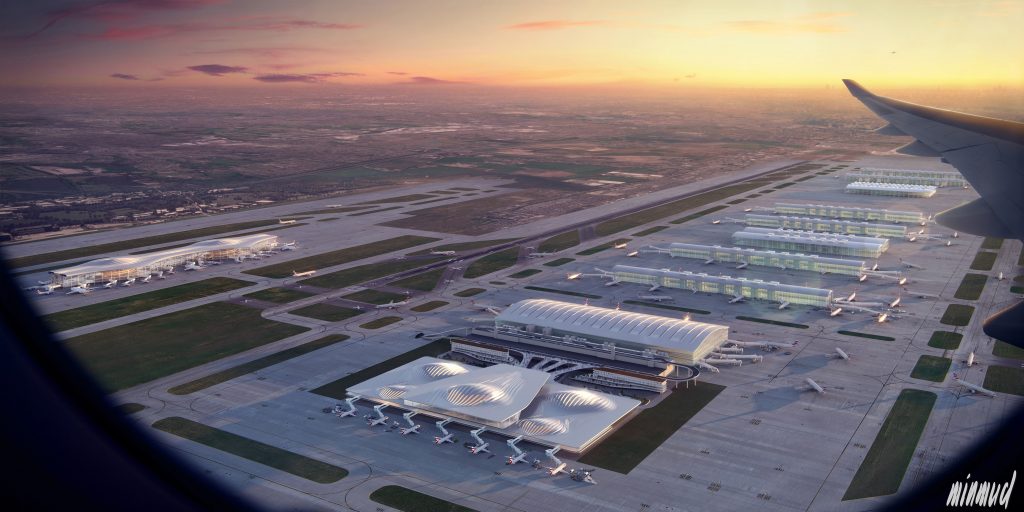 Read more, and watch a 'making of' video…

When was Minmud founded, and what lead to its creation?
Things really started in 2013 and our first commission was the Tokyo Olympic Stadium for Zaha Hadid, which went well, so well in fact that our hero image was in every major publication worldwide.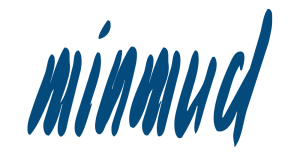 Can you tell us where the name came from?
The name Minmud is my middle name. I was given the name by a friend of my parents, a well known artist from the Lardil people of Mornington island in Northern Queensland, Australia.
The industry is known for tight deadlines and so a lot of stress – what ways do you have of managing that stress?
Teamwork is very important at Minmud. We are a great team and we work together very well. We also have a lot of experience working on competition projects. We are very proactive and use our experience and specific project research to get on with the work without waiting for the client. This helps us stay ahead of the brief and means that our clients can leave us to it.
Our pipeline is highly adaptable and we can accommodate change, which is good as we are often working while the client is still developing the concept. I won't say that we never work late but time management is very important to us and we do our best to keep sociable hours.
What things do Minmud employees do to let off steam?
We have a team coffee at one of the local coffee shops in the morning and chat about things outside of work and we like to have lunch together. We also have craft beer delivered to the studio on Friday's. The studio is located in Exmouth Market which is full of great restaurants and bars and a food market for lunch or after work drinks.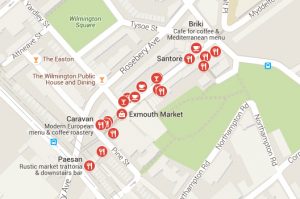 You must get offered a lot of projects – how do you choose which ones to accept and work on?
At Minmud we always want to do the most interesting projects but in reality it is usually the deadlines that dictate which jobs we can take. By nature this work starts without much warning about what jobs are coming up and it is more a case of what we can fit into our schedule.
How did you hear about Corona, and what lead you to start using it in your production pipeline?
Friends of ours are early adopters of Corona and they have been bugging us for a long time to try it out. It is quite a big deal to introduce something new to the pipeline and we don't want to mess with it. Now that we're using it, the time it takes to set up our scenes has reduced.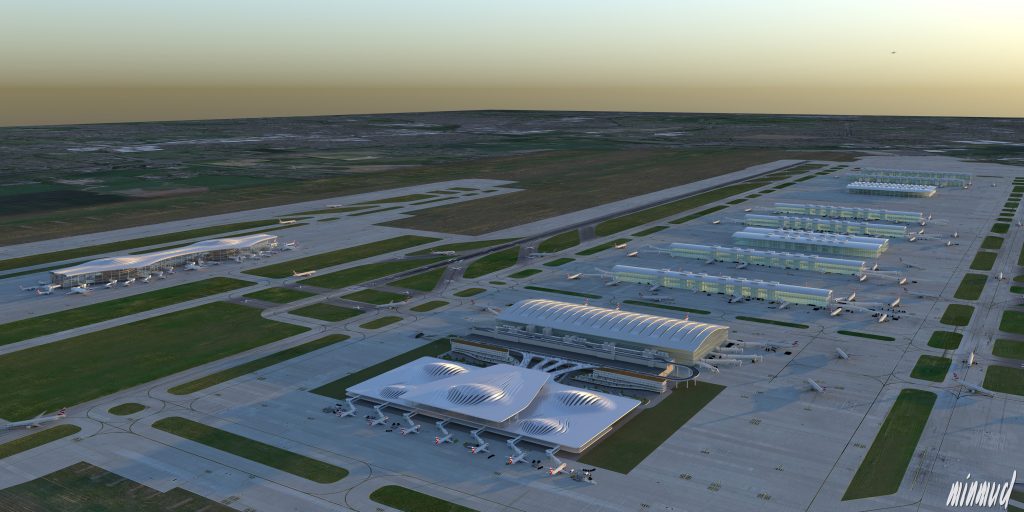 How did you come up with the concept of viewing the airport from a plane?
As creative director I am always on the lookout for inspiration. Found images that are interesting or have nice colours or anything that catches the eye. I have actually been saving photographs out of plane windows for a long time.
When dealing with composition I want to put the viewer in a position that they can relate to, as if they are a photographer. The only way to get in this position in this case is to be in a plane and it works with the subject. In reality a plane would never fly over Heathrow this way but the focus is always on making beautiful images.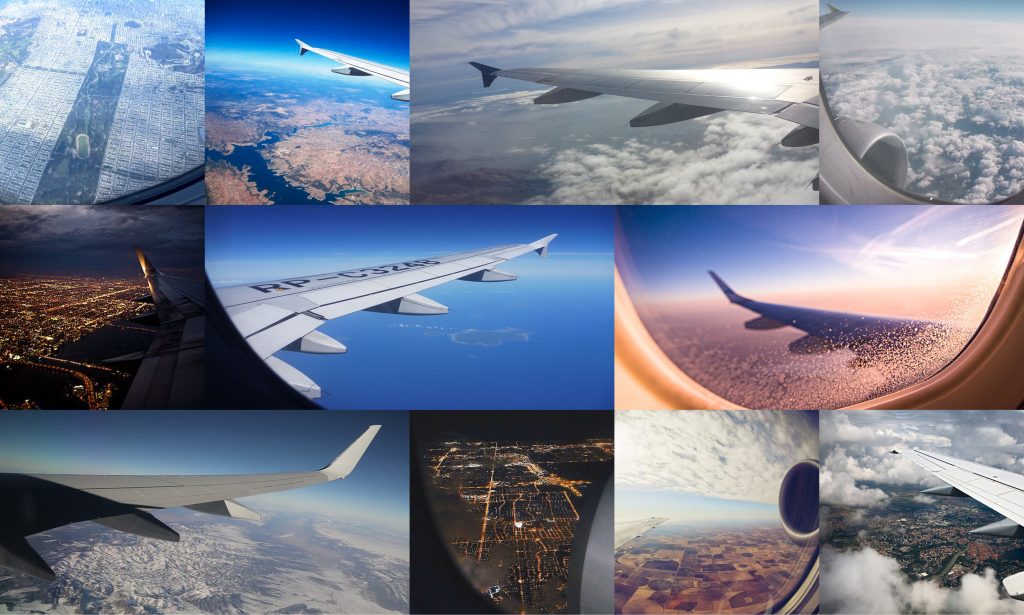 What was the process of going from initial idea to finished render?
Time was short. We have worked on eight different airports in the past, and on Heathrow twice. We started receiving information from the client two weeks before submission and we completed eight images. Before then we spent time searching for photographs and images relating to Heathrow as well as general things you expect to see in London or an airport. Think Boeing 777's, taxis and people with bags.
We started building the context in both 2D and 3D in preparation for the scheme. At this stage we have to work on blocking out the larger detail making assumptions about where and what the project is going to be.
How much of the image is 3D, and how much is real world footage? Any challenges in combining those?
The image is basically a matte painting. First we started by painting a massive aerial image by combining aerial photographs of places that look like England and airports using a plan of the new Heathrow as a guide. This was mapped onto a large plane and the scene was lit and rendered and then used as a back plate for painting. This can be done using only a massing model for the scheme. Once the final 3D for the project was ready the background of the image was already well under way.
How has Corona helped with this project – what did it let you do that you couldn't otherwise have done, or what did it make easier or faster for you?
The scene setup for Corona is very fast which means the process is faster and that the client can get previews back earlier and more frequently.
Do you use Nuke for stills as well as for animation? What benefits does it bring if so, compared to conventional still post-process tools such as Photoshop?
No. This is something we have experimented with, one advantage with Nuke over Photoshop is that you can quickly update to the latest render, masks and other elements but it doesn't lend itself to raster painting as well as Photoshop does.
Joshua Newman
Creative Director
minmud.co.uk