Andrew Krivulya is a 3D outsourcer who has recently been sharing his work on his "Forester" project created using Corona Renderer. He also creates tutorials, and does travel photography and videos,  and we spoke to him about the life of a freelancer, and what's in store with the "Forester" project!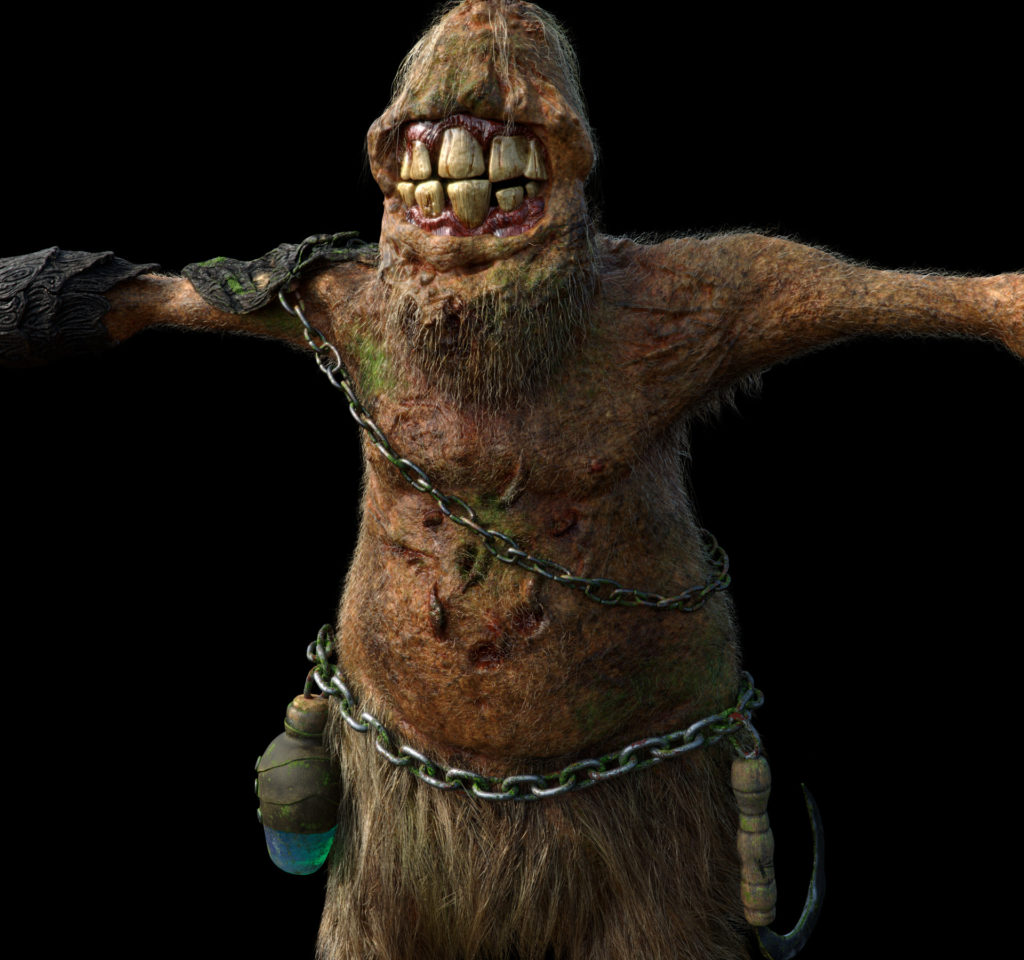 Read the interview with Andrew Krivulya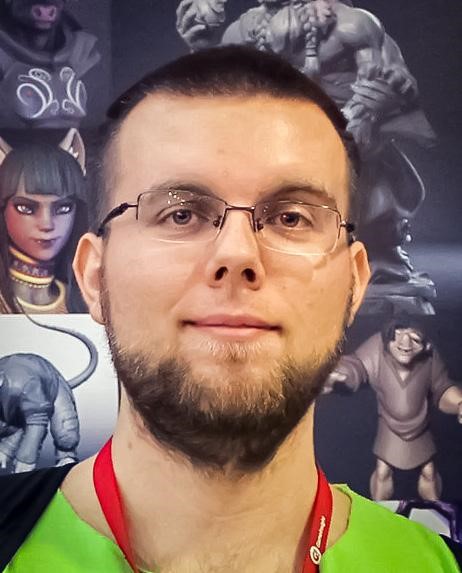 Hello! My name is Andrew and I'm a 3d outsourcer. I like to devote myself entirely to a project and dive into it with my head. Also, I only work on projects that are interesting to me, rather than undertake everything that comes my way!
How did you first get started in 3D?
When I was 5 years old, I loved playing video games, and I thought how cool it would be to create games or graphics myself. Then I saw The Terminator, Jumanji, Toy Story and Jurassic Park and I was very impressed with the effects.
When I was 12, I got a 3ds Max 5 disc with The Terminator on the cover, and some material about how the film was created, and of course the program itself with the motto "You can do this too". Unfortunately at that time, I couldn't, as my computer was old and could only render a simple metal teapot – in about 8 hours!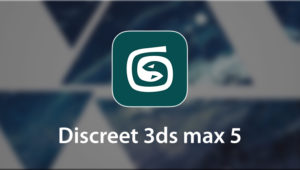 Around the age of 15, I began to pay attention to interior design magazines. and by 17, I wanted to be an interior designer. I got the necessary skills in the Computer Academy "IT Step" in Donetsk and when I finished, I realized that I also wanted to create fantastic worlds and characters for films and games as well.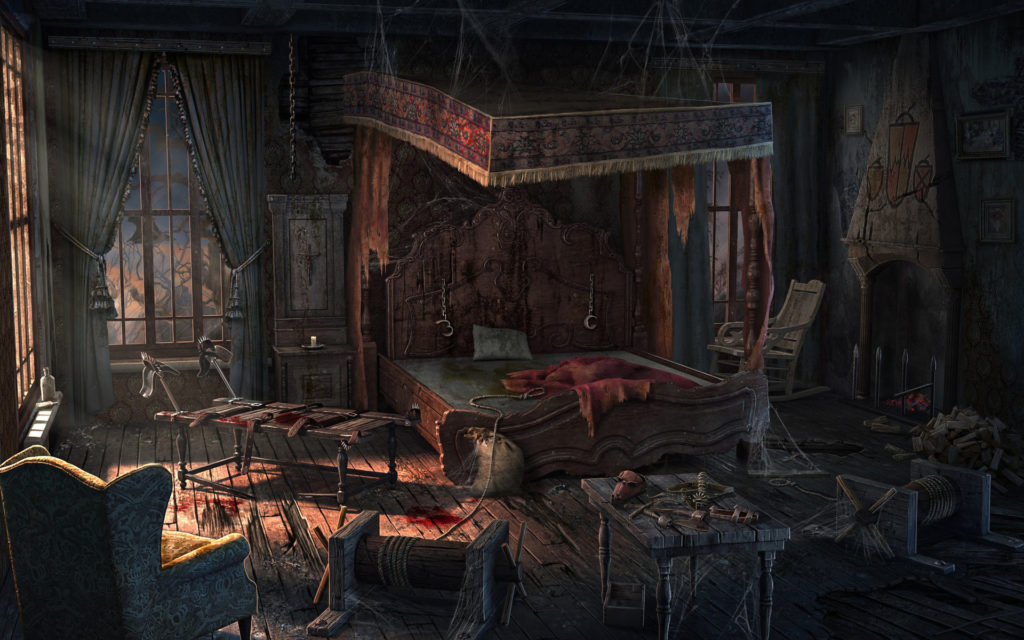 So in 2010 I got a job at Vogat Interactive, creating environments for their games and some props for closeups. Here is a showcase of my work at Vogat Interactive.
After my time at that studio, I set myself a goal – to work on cinematics, characters, worlds for games, films and advertising. I got to work on a lot of interesting projects, with many clients from many different countries – you can see my portfolio for examples.
Any formal 3D education or qualifications?
We only covered 3D for one year out of the two and a half years of my course at the Computer Academy, but it was enough to get basic knowledge. It is thanks to the Academy and the excellent teachers who paid attention to each student that I understood what I wanted to do in the future.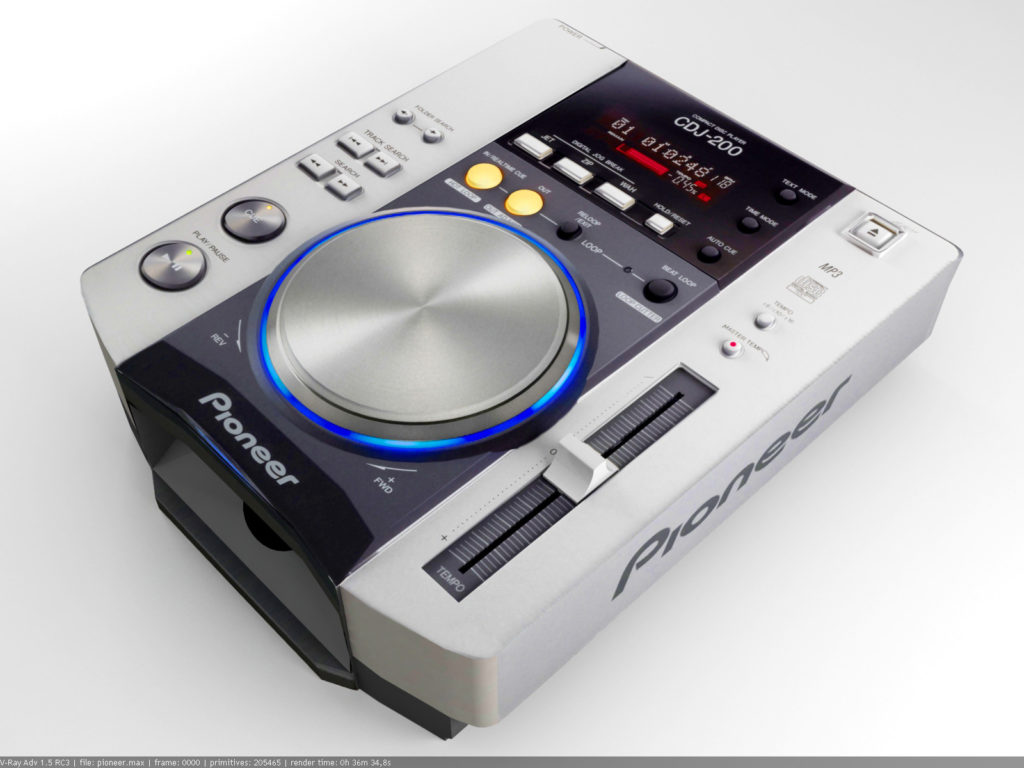 Most of my knowledge came from warm evenings at home with a lot of practicing =)  I think it's important to always be learning, and I prefer learning new software by poking at things with sticks, rather than watching long YouTube tutorials!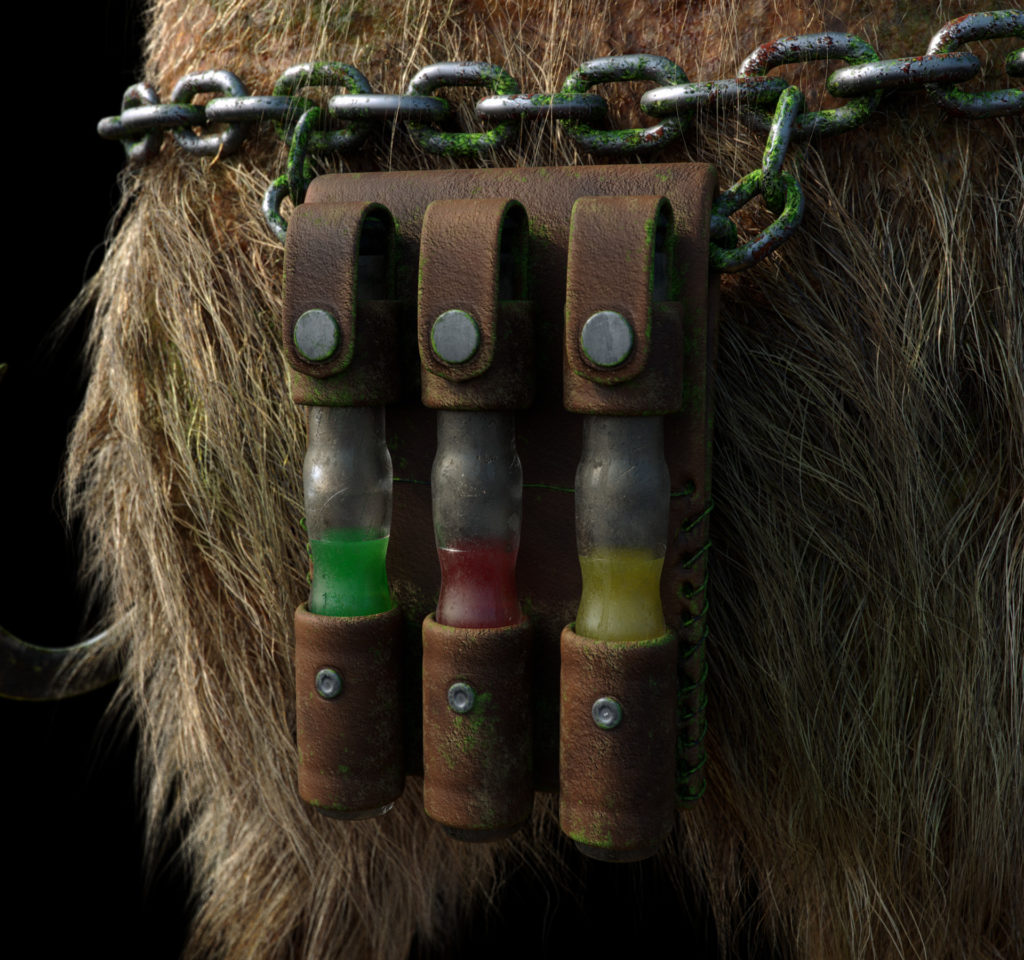 What are the biggest challenges and best benefits to being a freelancer?
There aren't many challenges really – the main rule is to stick to a regime. I wake up at 7 am and plan the day, setting myself tasks. Naturally you also always need to inspire yourself, and keep yourself visible on forums etc. – you won't get any work if no-one knows you!
On the other hand, there are a lot of advantages to freelancing:
You don't waste a time on a trip to the office
You can choose a job that you like and do it with love
There is time to improve yourself and your projects.
Eat when you want, do sports when you want
You can travel and aren't attached to one place.
Thanks to being able to travel, I sometimes get carried away with photography and video. Architecture, animals, people and nature.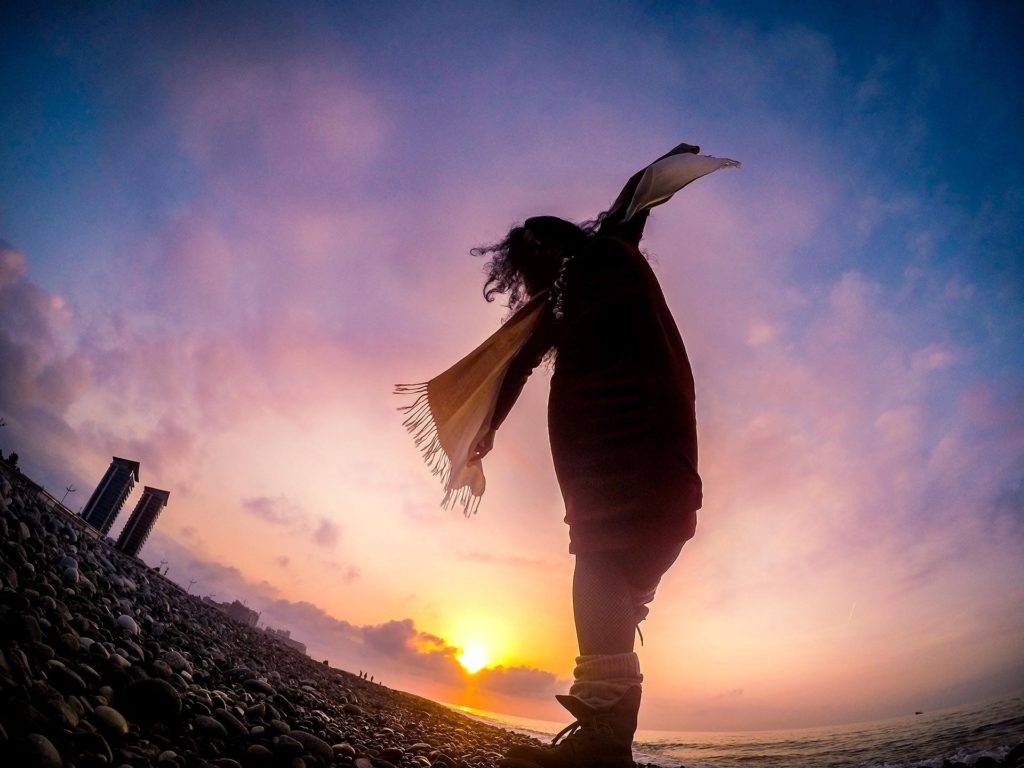 I use a Gopro, convenient and easy to take interesting views. I have a channel for my travel videos –  when I worked in an office, I didn't have that kind of freedom!
How did you first discover Corona Renderer and what are your favourite things about it?
I found out about Corona on the forums. Then there was 1.5 version and I really liked the shader of foliage and water. Naturally, I tried it and made this scene: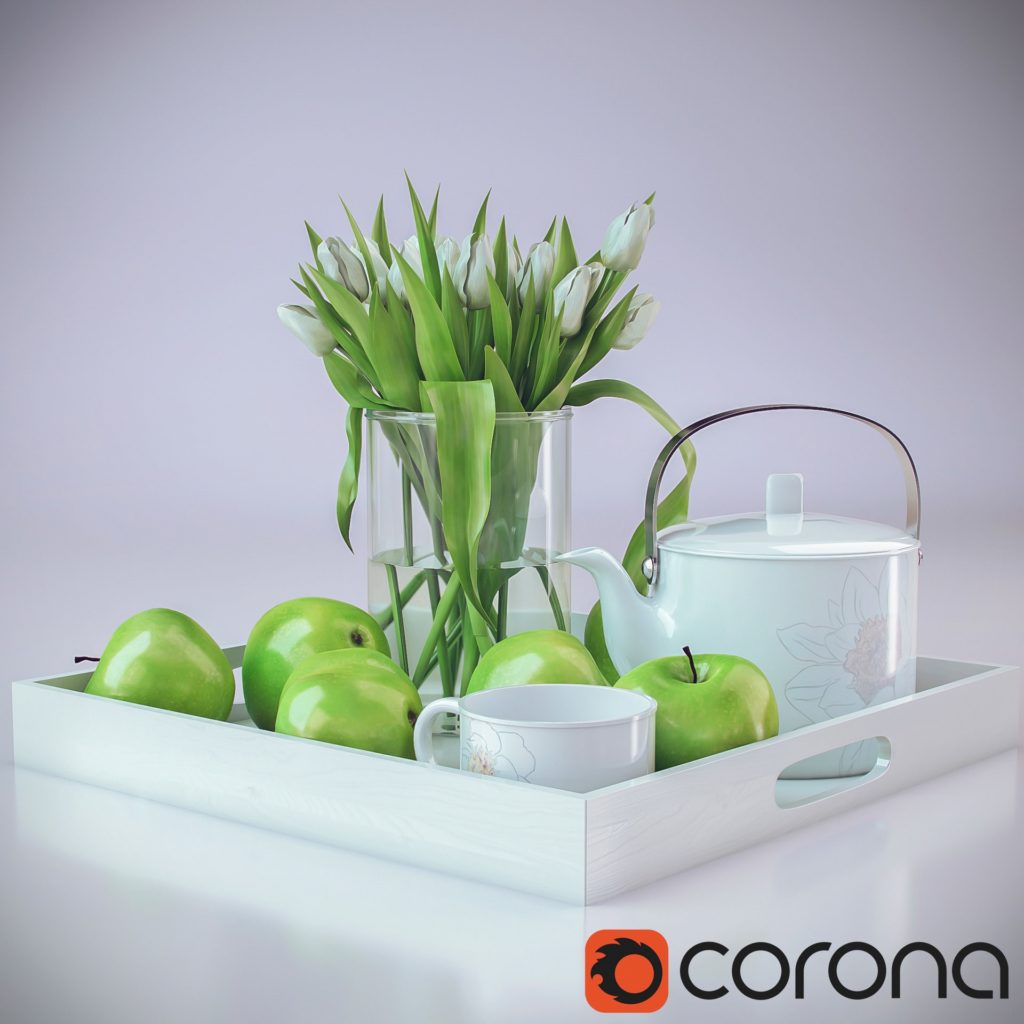 However, it was when Corona 1.7 came out with its stunning Skin and Hair shaders, and with volumetric materials letting me make smoke out of geometry for clouds and atmospheres that I really got hooked!
I believe The Forester started in another render engine – what made you swap to using Corona Renderer?
In the other renderer, the skin and hair had many settings and I didn't achieve the result I wanted at first. Naturally, I was going to improve it and was already preparing to spend time on learning all the parameters when I saw Luc Begin's renders of Daniel Craig on the Corona Forum. I was very impressed with this work and I decided to try Corona Skin and Hair.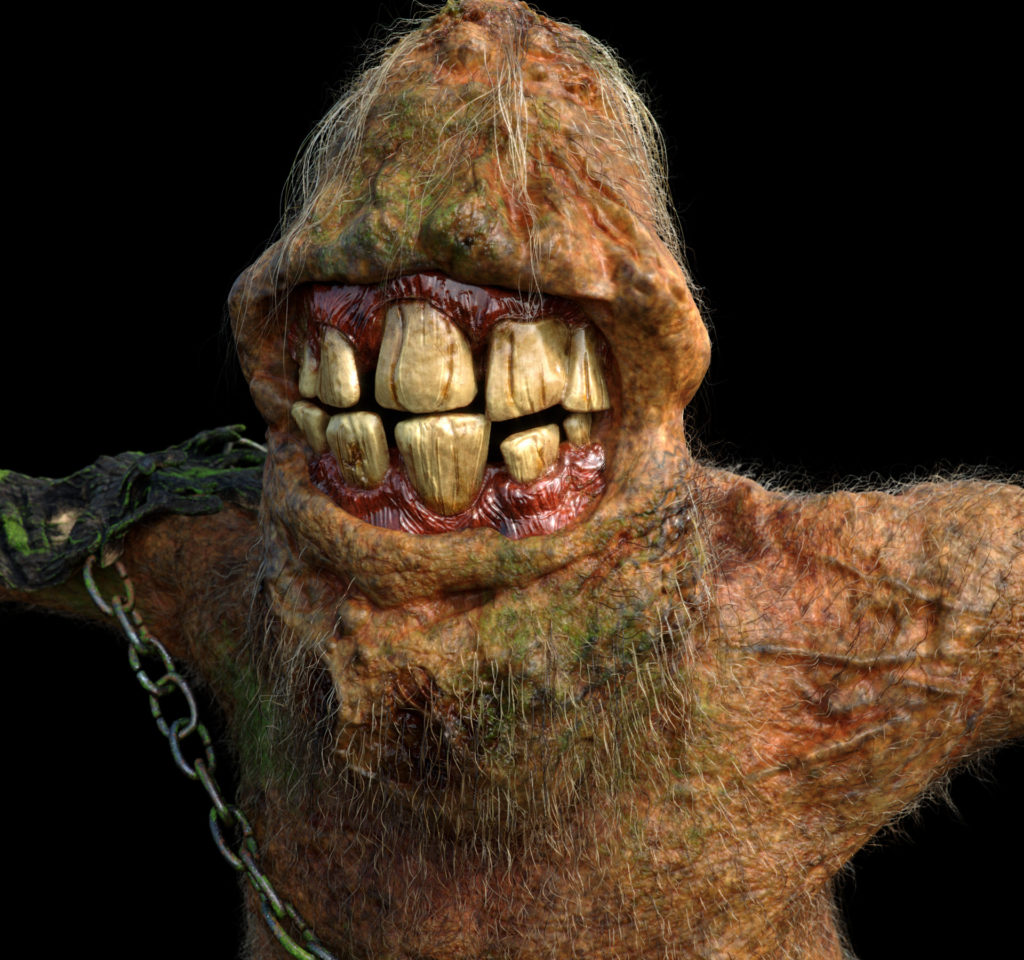 Thanks to the intuitive settings, I was able to remake the whole scene in only a day. I was very pleased, I had a better result, but with less time spent. Since I am a more creative person, loving to spend my time on creativity, I really like the fact that in Corona you don't need to spend time on a bunch of parameters and doing a lot of experiments to get what you want.
As Adam said at the recent CGEVENT, the Render Legion team strive to make it very simple, so that the the artist doesn't need to spend time looking for the perfect settings, giving them instead the opportunity to create. I think you did it!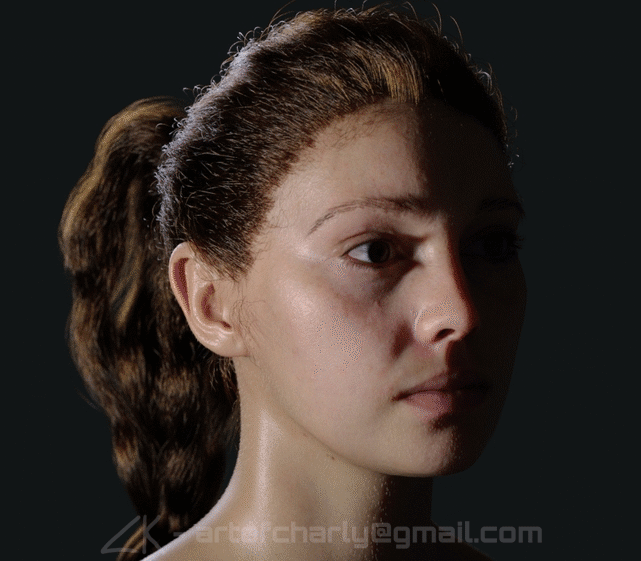 Even when I was starting out rendering, I dreamed of working like this, and Corona gives me that opportunity. For this, I love her! Each renderer is cool in its own way, and I will always have many in my collection of tools, but it seems to me that at the moment you have the best Hair and Skin shaders, and most importantly the easiest to learn – this is a huge plus!
For example, today I literally spent 10 minutes to create this project, making some simple hair and then experimenting with the Hair shader to give different looks (click for all the images):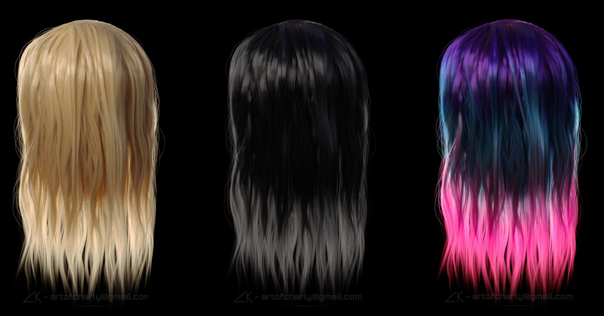 The Hair shader is so simple that I'm impressed right down to my soul! In any other renderer, I would need to spend much more time to get an identical result.
How did you come up with the concept and design for The Forester, any particular inspirations?
Ever day, before going to bed I play some Playstation 4 games, or watch some foreign TV series or movie. I also visit Artstation very often. All of that gives me a lot of inspiration. I have long wanted to create a being which protects the forest and other worlds.
I came up with the idea for the project a long time ago, sometime in August 2016. Back then I had just tried voxel sculpting in 3D-Coat and designed my first character using that – the very same prototype of the Forester which almost hasn't changed.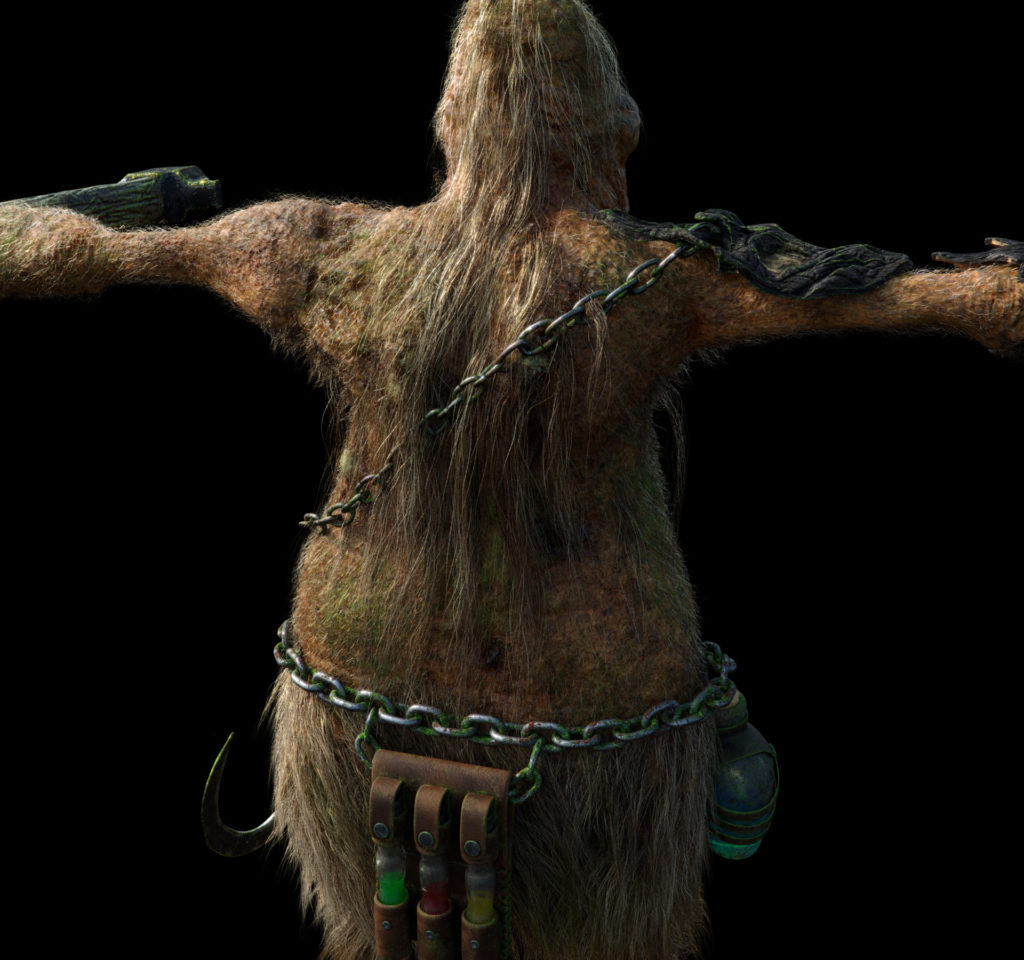 The Forester's name is Frank and, actually, and at first he wasn't so ugly. He was a regular man with an axe, but over time the forest turned him into this creature and made him a guardian of nature.
Frank lives in the fantasy forest with the forest fairies – Mooka and Dooi. Orange and blue.
In the latest version, I decided to remove the bag, because it actually uncomfortable to carry. I wouldn't like to forget about the fur on which I worked so hard.
The Forester is actually a very large project, which will include several characters and an environment to put them all into. The main goal of the project is to put all my effort into it and show all the experience which I've acquired over 7 years, and master new tools that can speed-up my work. That's why I set the highest bar and want to achieve a high-quality result.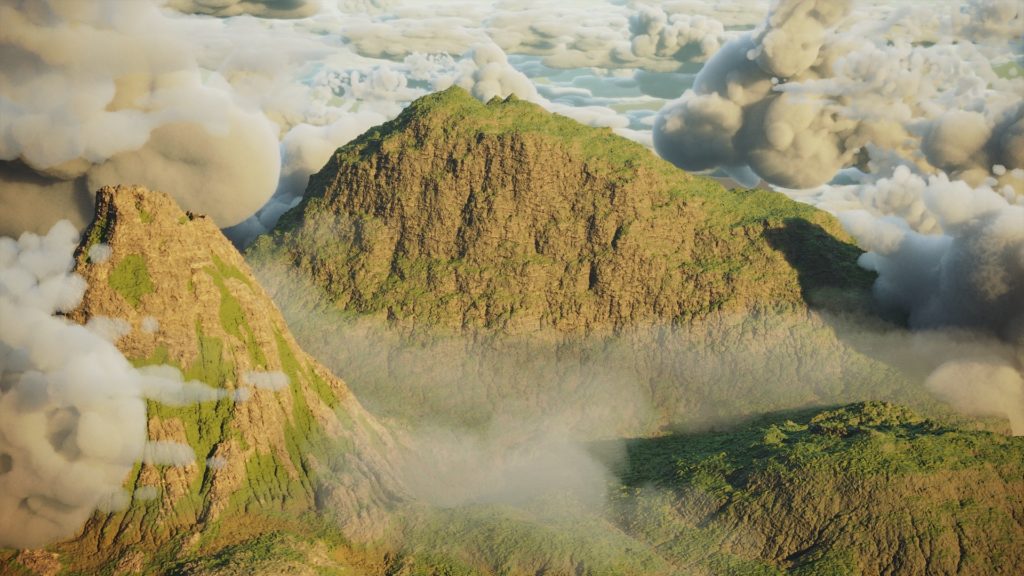 The last time when I created an environment was in 2013, now I want to come back to it and make my ongoing works more interesting, with a plot and in-depth development of every character, every piece of the world which I'm creating.
For this reason, I spend all my free time on this project. I have already created several worlds which Frank guards.
Since I haven't done environments for a long time, there are many new products that I want to include in my workflow – before I only used 3ds Max and Zbrush but now everything is much cooler and more interesting =)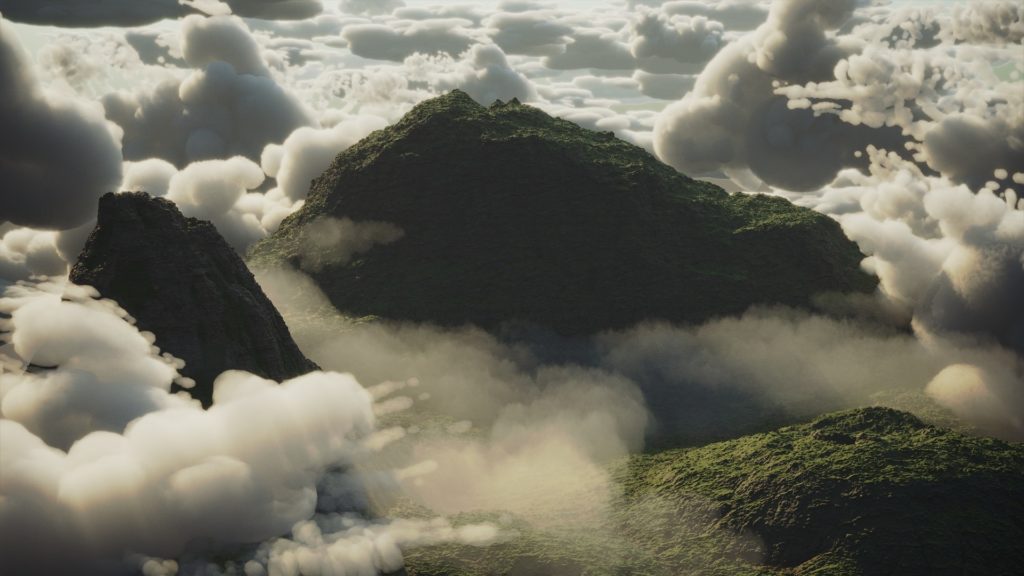 In the plans there are still a lot of different worlds and creatures for the project "The Forester".
You also create many tutorials and workflow-timelapse videos, all for free – what is your favorite thing about creating and sharing training and knowledge?
When we share experience and don't be greedy, we get the opportunity to develop and learn ourselves. Sometimes people ask questions about an interesting topic that I have not yet analyzed and it motivates me to understand it. Also, sometimes the same problem can be solved by different approaches, and it is thanks to the exchange of knowledge that we learn these alternatives ways of doing things.
Also, if I were selling lessons, I would receive much less feedback and not have as many partners. Not to mention that many of the lessons would then be stolen and distributed through torrents!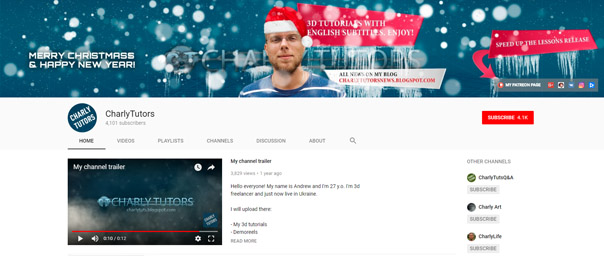 A channel that promotes my personality also shows my skills to potential customers, plus gives an opportunity to enter into partnerships with companies that share licenses or some other useful information.
My goal is to make as many successful people as possible. After all, the more successful people there are, the less negativity there is, the more interest in our sphere, and that means more work and more new software.
Any planned tutorials that will showcase how you use Corona?
Now, in addition to the timelapse, I launched a huge project to create worlds in which I will also use Corona Renderer.
The future lessons will be with a voice over in Russian, and English subtitles. I think everyone will be interested! I want to show my workflow and share the experience that I gained during the creation of "The Forester". For many tasks I teach a lot of programs and approaches, so there should be something for everyone in there!
Thanks for reading, and I hope you found something here to help you grow and learn and to spark your own imagination and creativity!
Andrew Krivulya
Artstation
YouTube