Good news for all the aviation fans out there: this time we present you one of the most popular airliners in the industry – the Lufthansa A320. You can admire aircraft in all its glory – with a little help of Corona! Marcin Gruszczyk tells us about his experiences during the work on this project.
---
"The first time I tested Corona I immediately realized that it was the best definition of what I'd consider to be a next-gen renderer: based on path-tracing, fully able to use the system's RAM, well integrated into 3ds Max and supporting 3rd party plugin maps, featuring a simple yet very powerful material and shading system, and being faster at it than any other engine I've worked with.

I converted one of our airplane models, an Airbus A320,  to Corona to see how it would perform. Since Corona supports all of the 3rd party maps we use here I could easily copy and paste them and recreate the materials without any limitations. I was surprised to see that render times went down to around 25% in almost all cases, things that were quite expensive in terms of render times before – like DOF, motion blur, high energy reflections – were possible in one go now, without having to re-render parts of the image or relying on additional postproduction. A well thought-out elements and mask system helped us to create masks at rendertime without the need to render them as a separate task. An extremely useful feature while shading and lighting was the interactive renderer which amazingly supports all of Corona's features, materials and maps and doesn't need any special setups – it just works.
We're using Corona in production for a couple of months now and the visual quality is remarkable, this alone has been already a great benefit to us. Congratulations to the whole team!"
 Marcin Gruszczyk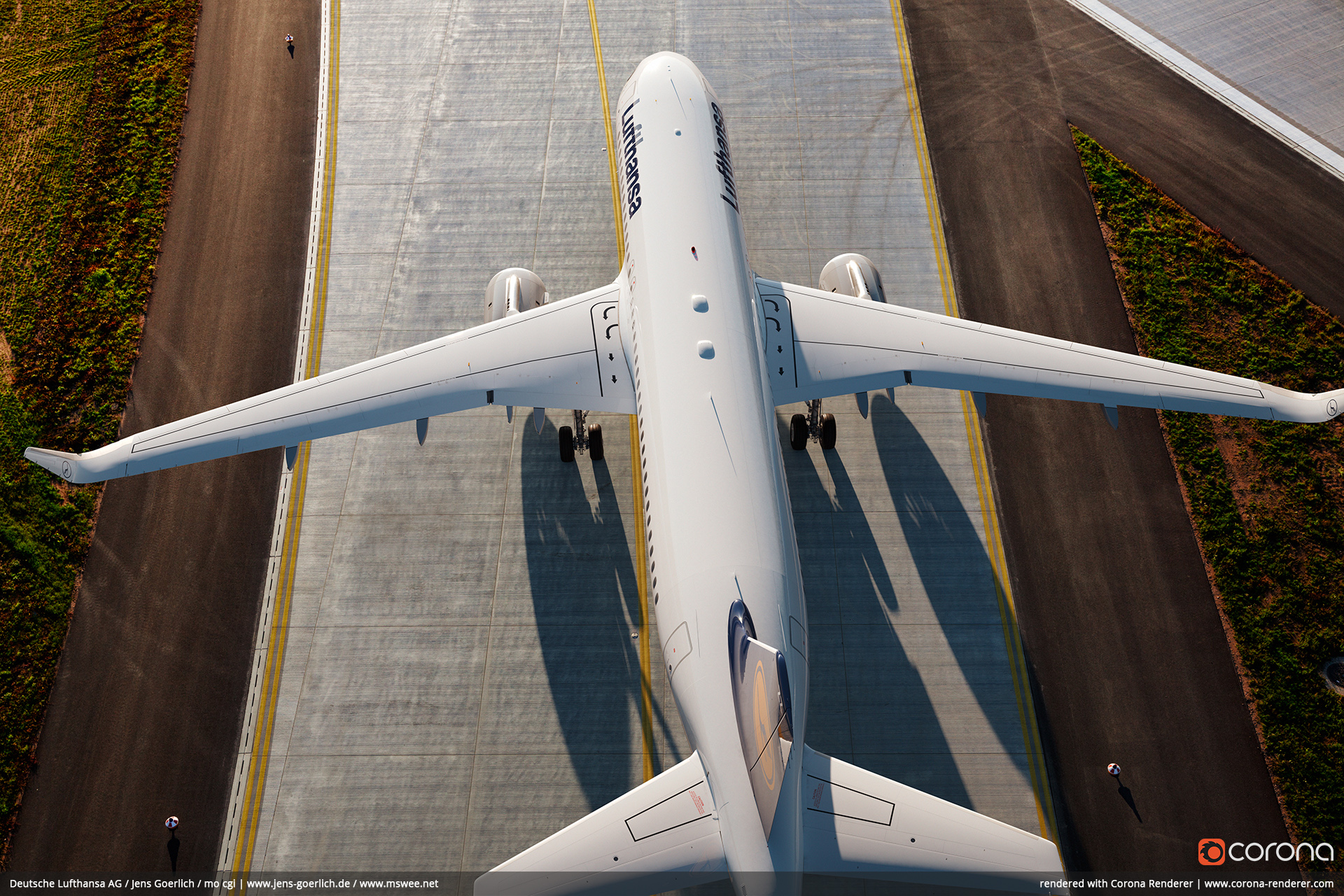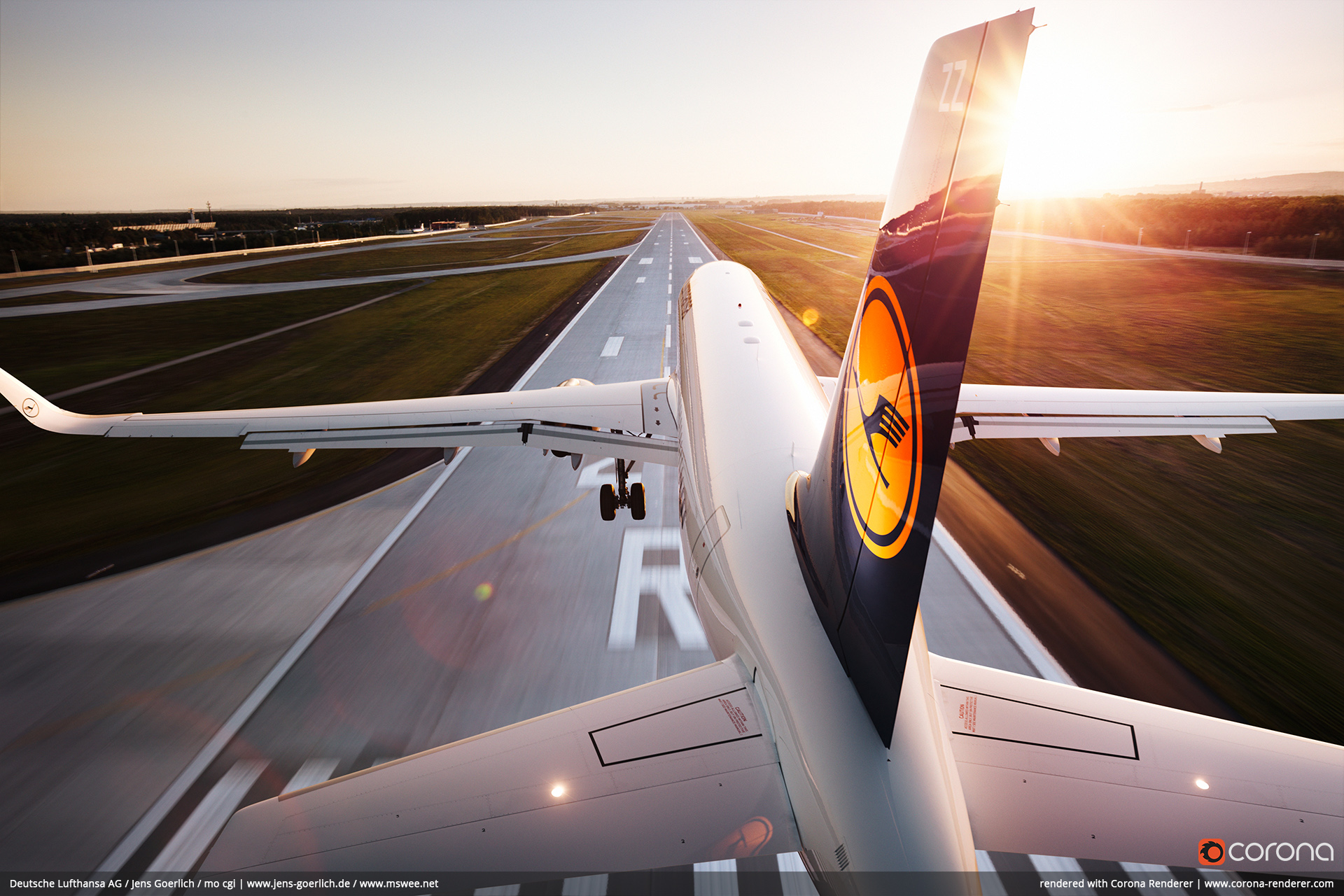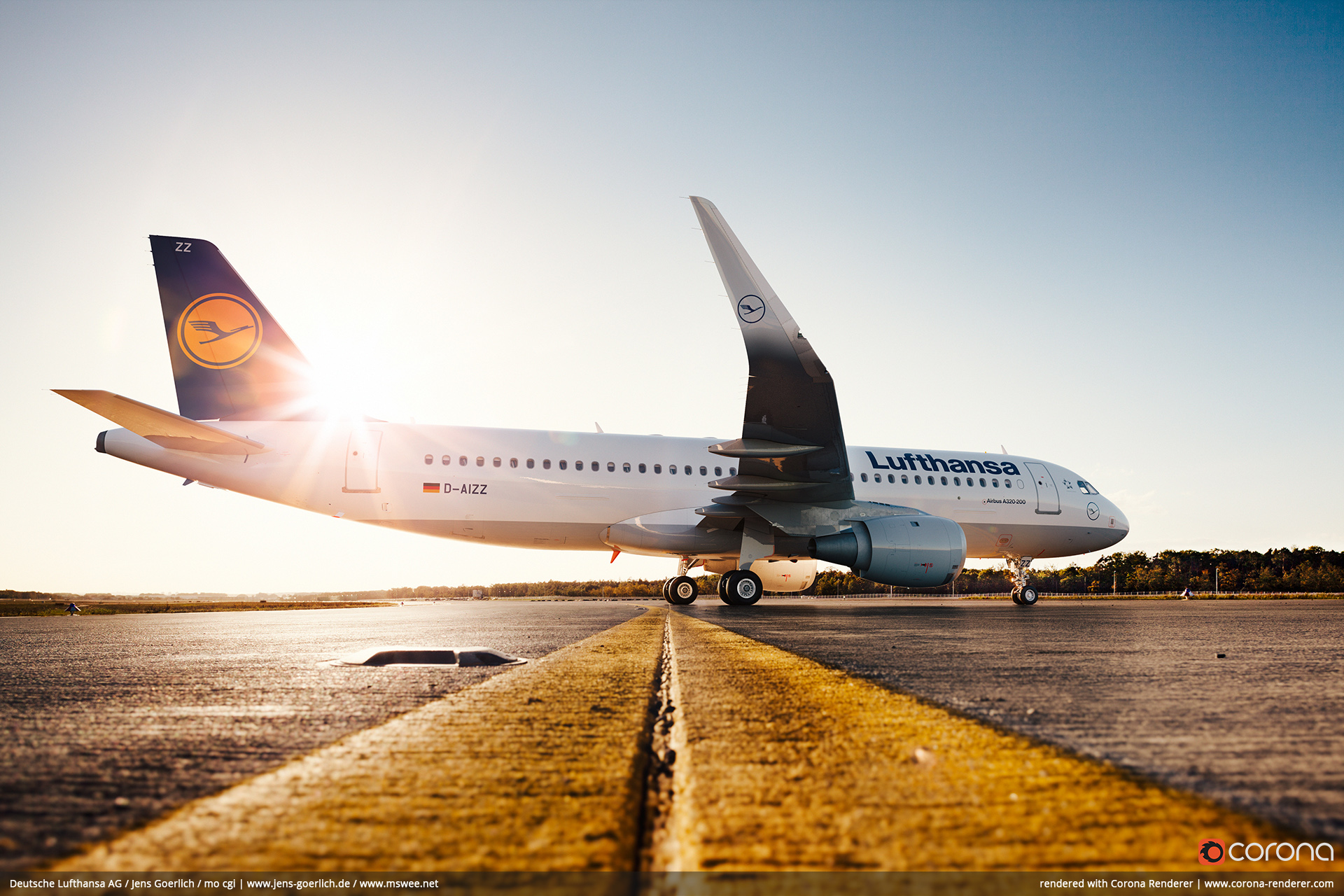 Copyright:
Deutsche Lufthansa AG / Jens Goerlich / mo cgi
Links:
www.jens-goerlich.de / www.mswee.net