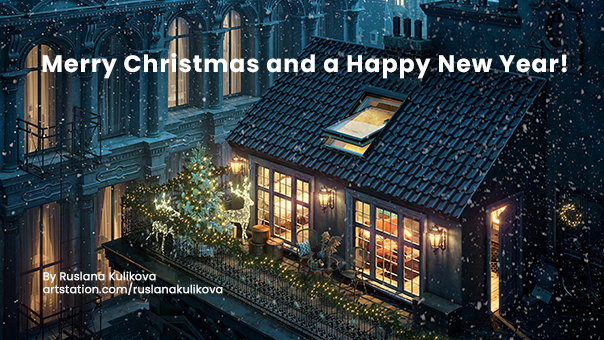 As 2020 comes to an end, we want to extend our best wishes to you, our users! You are what make Corona Renderer what it is, and all of us here at Chaos Czech wish you a wonderful holiday season, and an awesome 2021!
We also want to announce that our office will be closed from Monday December 21st until Monday January 4th – support will be limited during this time.
In recent years, we'd have ended our Christmas blog here, but this year we want to share the latest progress with Corona Renderer 7, so read on!
For 3ds Max
Most, or all, of the information here will apply to Cinema 4D too, so don't skip this part C4D users!
New Physical Material
We have been doing a lot of reading and research, and then putting that knowledge into effect as we create the promised "new grounds-up PBR material", which we are calling the CoronaPhysicalMtl.
As ever, the focus has been on making this a powerful and flexible all-in-one shader, with an easy to use UI, and compatibility with various ways of creating maps and textures for PBR materials.
Remember, like everything shown here, this is still in development, so while we welcome feedback, keep in mind that things are likely to change!
We did several iterations of the material internally, and then last week released it in the latest daily build to invite your testing, feedback, suggestions and comments.
Here are some of the details about it:
Sheen
The new shader has sheen settings, which allow you to create more realistic fabric materials with ease.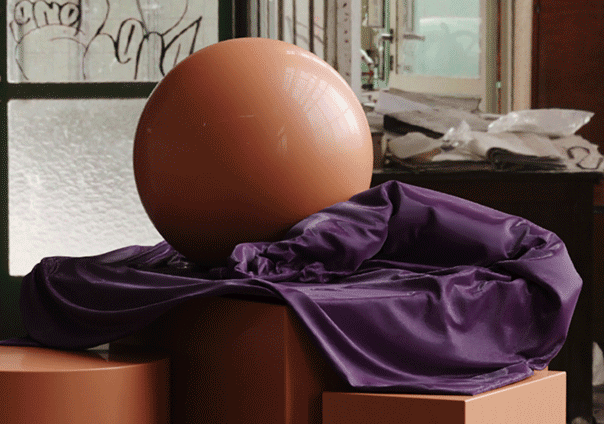 Clear Coat
The shader also introduces a clear coat layer, ideal for metals, car paint, and more.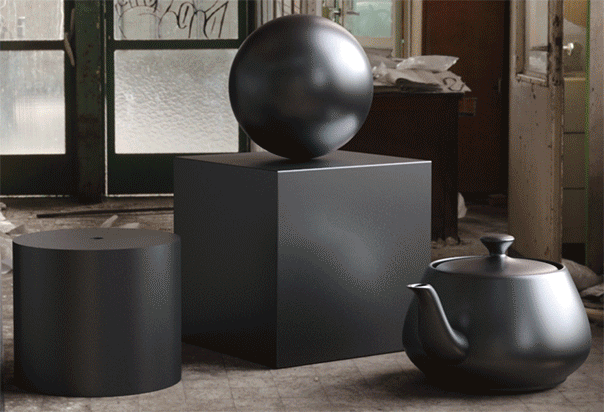 Presets
The material will come with a drop down list of presets, right in the material UI, to give you some instant starting points for your own materials.
Converter
We're also working on a converter, which will at least convert the legacy materials to the new Physical Material, but will hopefully go further than that in converting materials. Stay tuned for more information!
Please Note – the old default material will be renamed to CoronaLegacyMtl, so that your existing scenes will still work exactly as before while still letting you know that this previous standard material is now very much a legacy and should no longer be used. The CoronaPhysicalMtl is the new default, standard material from here forward!
2.5D Displacement
Because this uses much less memory and parses much faster, this will be the only displacement option available in Corona 7, and the "old" displacement will be removed entirely. This has already happened in the daily build, but there is still work to be done – we are looking into those niche cases where the 2.5D displacement does not perform as expected, and will ensure those are resolved before final release!
Lots of fixes
We've already been working on a lot of bug fixes as we go, since that's always an important focus for us too.
Try out the daily build for 3ds Max for yourself!
For Cinema 4D
Things like the new Physical material will be coming to Cinema 4D too of course. Due to the fact that everything from the code to the UI has been constantly changing and getting reworked in the core (over in 3ds Max) over the last few weeks, the Physical material isn't in a Cinema 4D daily just yet as we had to wait for those constant changes to settle down – but it's coming soon! In other words, be sure to read the 3ds Max part of this blog too, as it will apply to you as well.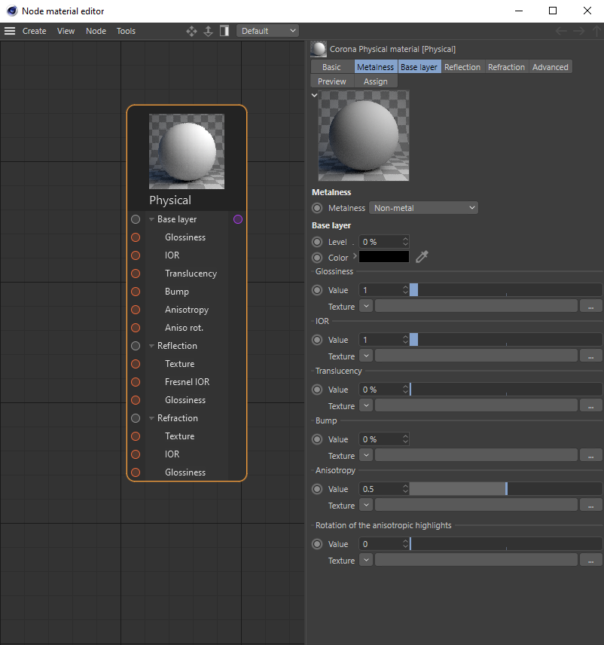 Now we'll take a look at progress on things unique to Cinema 4D.
Multi-Instances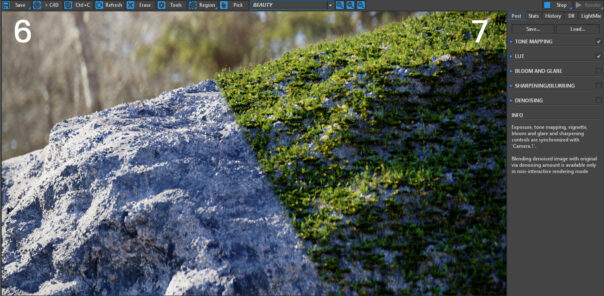 The initial ability to render multi-instances in IR has been added, with further fine-tuning to come.
Big Sur Compatiblity
Some specific problems with Big Sur were addressed.
Tutorials
We released a new tutorial recently (see above), but this is actually part of an overhaul of the process involved in making those and you can now expect tutorials much more often. We expect to be able to share 1 or 2 per month, every month.
If you want a taste of what to look forward to, keep an eye out for an in-depth exploration of the Node Material Editor, a look at the new Sun and Sky system, and a full LightMix tutorial, with lots more to come after that!
Lots of fixes
Just like with 3ds Max, we've already done quite a few fixes, but with plenty more to come!
Try out the daily build for Cinema 4D for yourself!
Future plans
While we're here, we also want to let you know to keep an eye out for exciting and big news early next year, where some long-term plans will come to fruition! We'll say no more about that at the moment, and leave it like a wrapped present under your tree for opening early next year 🙂
Farewell to 2020!
So now it's time to say goodbye to 2020, and take a short break before diving in to all the exciting developments we have for you in 2021!
Merry Christmas and Happy New Year from all of us here!