St-Louis Post House, based in Paris, France, created the music video for Grand Yellow's "On My Way" – we spoke with Pierre Masserann about how the video was made.
Grand Yellow, "On My Way" from Akatre on Vimeo.
Read about the making of "On My Way"

How did St Louis become involved with this project?
St Louis is a post-production label born from the production company Premiere Heure. As a member of this family we mostly, but not exclusively, work together on various creative content, from advertising to videos.
For the video "On My Way" by musicians Grand Yellow, the original idea came from the Akatre directors, represented by Wacko. Akatre don't really have a CG DNA, and during the pre-production stage, their vision of the project evolved specifically to meet financial prerequisites. When it became obvious that CG could be the way to do it, we were really excited about the challenge as it would be our first of this kind – a full CG movie.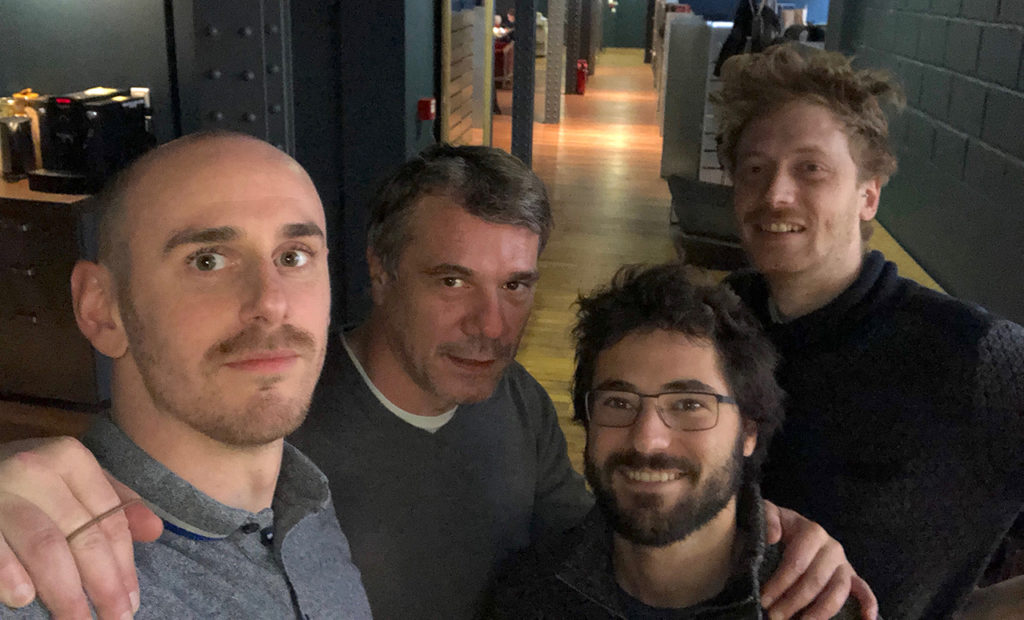 Were you given a detailed creative brief, or did you help decide on the content and theme for the video?
The Akatre directors came with creative drafts, mostly pictures but not a complete storyboard. As it was a project with a tiny budget, only two colleagues were involved, an editor and a 3D graphic artist. They started by working on the universe / atmosphere of the clip in still frames, then with the editing starts reflexions about transitions, timing and rhythms. Working in a small team and closely with the directors, with their trust and with carte blanche, is the key to shaping highly creative content.
Were the figures of Grand Yellow scanned? What software and hardware was used to get the scans?
Scans were made at Effigy, a company in Paris. Sadly we can't be more exhaustive about the recipe used there!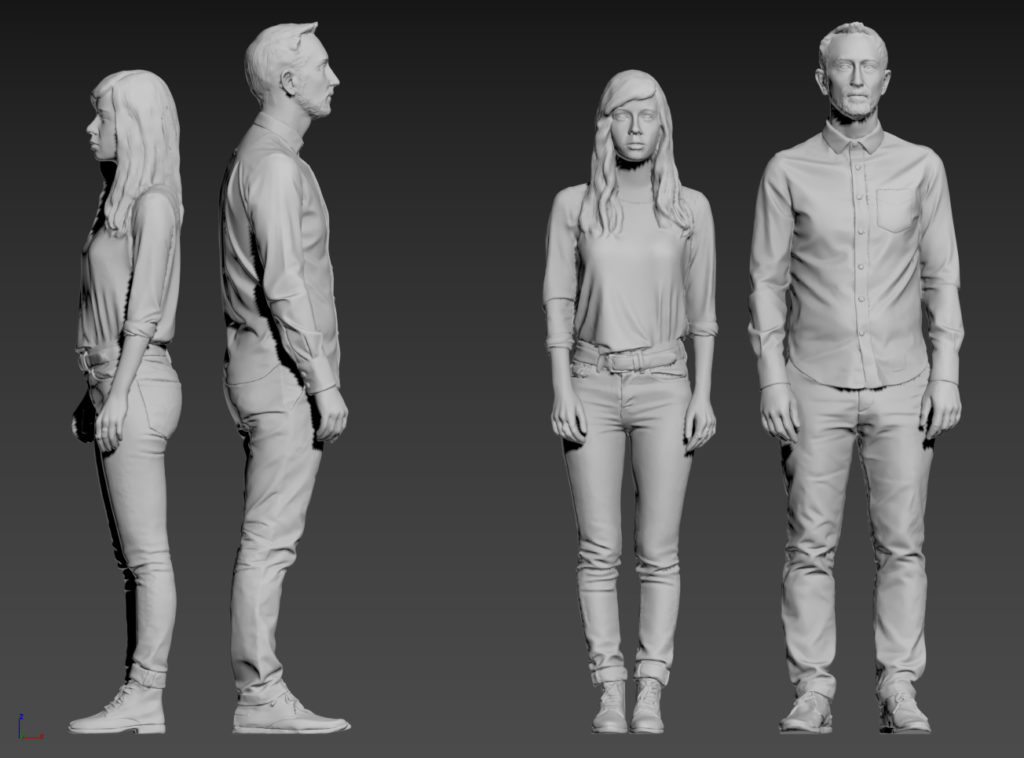 What were the biggest technical challenges in creating the animation?
As you will notice on watching the music video, most of the elements in the video are motionless, so all the design and story telling is based on transitions with infinite / impossible perspectives and camera moves to reveal them. That was a big challenge, to transcript visual ideas into a 3D scene and make the unspeakable feeling produced by these effects work.
There are a lot of unusual, even impossible, perspectives in the video – were those made in post?
The whole video was made with just the two assets, which were the 3D scans of both members of Grand Yellow. Everything was then made in 3D, to be rendered in a single pass – there was no compositing in post, not even a de-grain! The only things done in post were editing and color grading. So every impossible perspective you see was created directly in the 3D software.

What did Corona Renderer let you do, or do more easily, than using other render engines?
The strength of Corona on this project is how quickly you can setup and light your scene. Because you can quickly see how your final render will look, you can spend more time on the creative stuff.
It's mostly the progressive rendering system used by Corona which helps because you almost instantly know on the first pass if it'll be ok or not, with no need to wait for the 50th set of buckets!
Interactive Rendering was also the key during sessions with Akatre, because it reassured the director about the final look and permitted an almost-instant review of the shoot. The way Corona handles reflection is a big plus compared to other rendering engines, and the depth of field is also an amazing tool.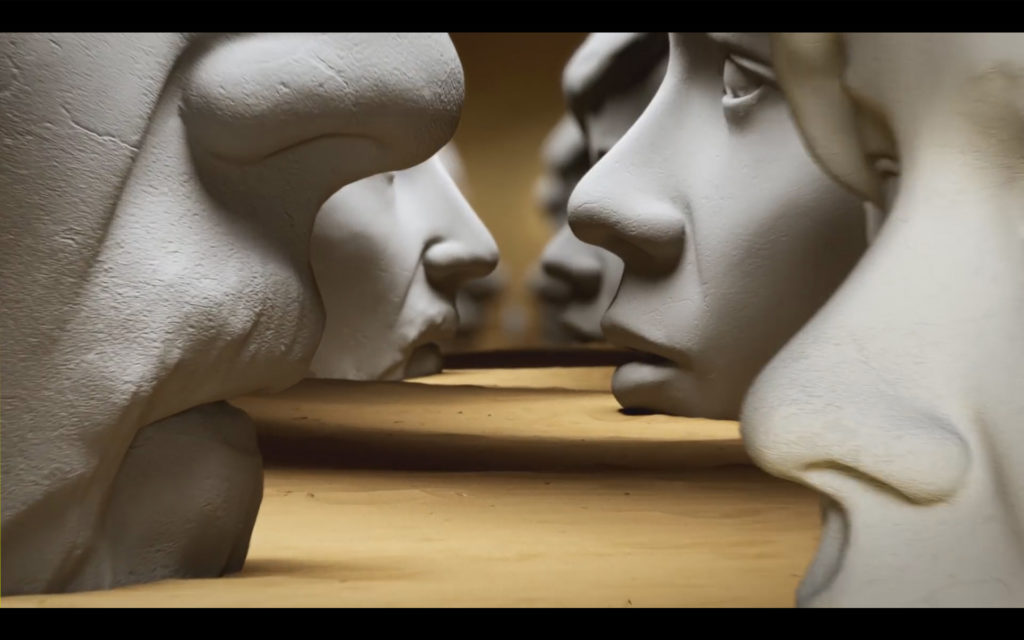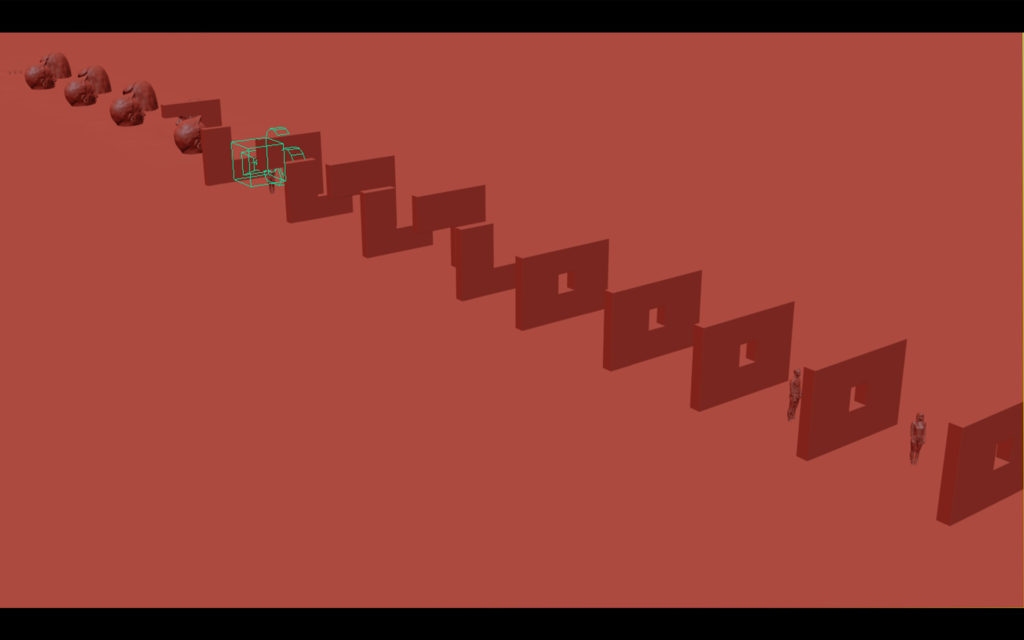 Any future projects using Corona that you are allowed to talk about?
When productions permit it, we always prefer to use Corona. But there are a few restrictions, especially VDB support or some integration's issues with plugins – you know the 3dsMax plugins folklore – that prevent us using it more. We follow the Corona Roadmap intently, V2 looks really promising, can't wait for V-Ray compatibility or FumeFx support !
A Linux standalone could be really amazing too – that's the technician in me speaking =)
And because people always ask – what were the specs of the workstation and rendering computers?
The complete setup was made on a Xeon E5 1650V3 64 Gb RAM workstation. The complete rendering was made on 8 nodes, dual Xeon E5 2670 V3 64 Gb RAM machines, in about 48 hours.
Thanks for reading, and we hope you enjoy the music video!
Pierre Masserann
St-Louis Post House
LINKS
Wesbite: http://www.st-louis.tv/
Article: http://www.itsnicethat.com/
Grand Yellow on Facebook: https://www.facebook.com/grandyellow/