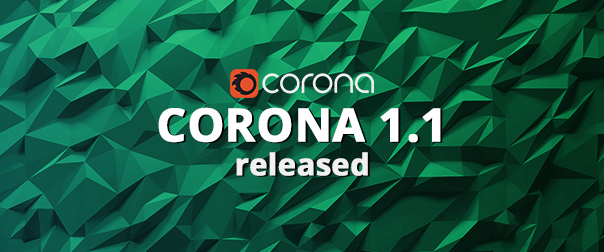 Here comes the version 1.1 for 3ds Max!
We really wanted to release this version much earlier, but other business-related tasks (hiring new people, establishing new offices, first Coronaut baby delivery, …) kept us from it. This version is not a huge update, but it adds some sweet features which we plan to develop even further in next releases.
Quick Facts
---
Corona Render 1.1 is freely available to all customers on FairSaaS (monthly, yearly), Box with Subscription and Educational/Student license.
Supports Autodesk 3ds Max versions 2011-2016.
Road map for the future development will be published next week.
Yes, and it is faster again.
Continue reading Corona Renderer 1.1 for 3ds Max – released →