Meda is a 3D & VFX Generalist who recently created the helicopter sequences for Egyptian singer Tamer Hosny's "Omry Ebtada" video. We spoke with him about the project, and about his latest showreel.
Read more!

How did you get involved in this particular project? Tell us a little about the singer and song too.
I have been doing 3d / composite projects for 3DI Studio for couple of years already, so we've gained each others' the trust over time. Yasser Sami is a talented director who is always open to new ideas, and I believe he trusts my creativity to push forward in creating the best visual results .
Now we are working on another Music Video, and I am using Corona exclusively for rendering .
Tamer Hosni is one of the young singers / musicians who has succeed in engraving his name in the hearts of millions of fans in the Arab world. His fans expect nothing but high-end productions, and he makes sure he doesn't let them down! With millions of views on video streaming websites and more on social media, everything has to be to the highest standard.
The full music video featuring the helicopter sequences is embedded below:
How did you set up the lighting for the scenes, and what kind of post-production work was done?
To be honest, it was not much work – it's very easy to manipulate lights and exposure in Corona. As a start, I always like to use an HDRI to light my models, then I add few Corona lights, but only if needed to add more highlights or tweak my shadows.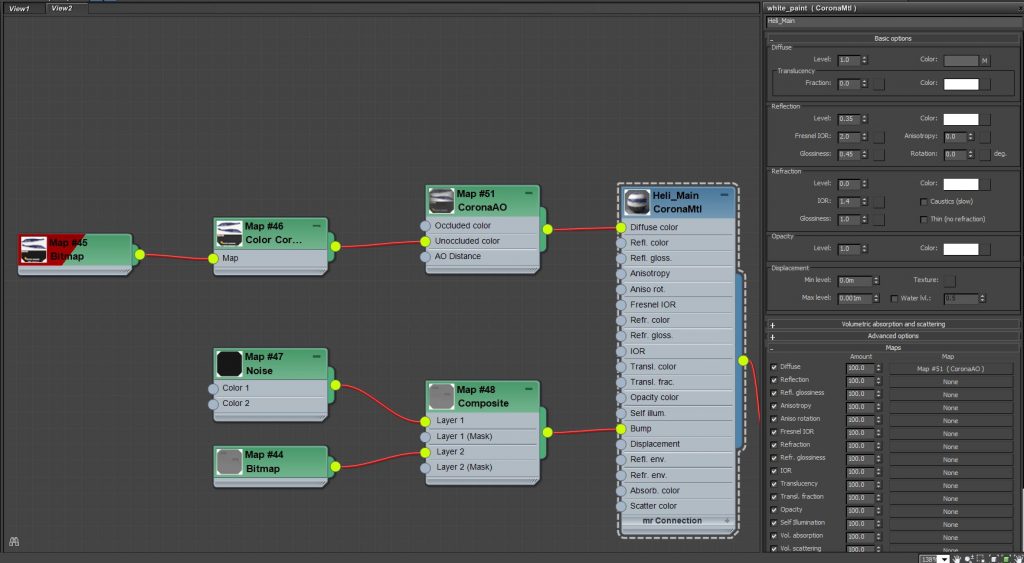 I used Substance Painter for the main helicopter body texture. For both motion blur and depth of field, I used Corona for both – I usually count on Corona for those!
How did you learn about Corona, and why did you choose it for this project? What did it let you do that you couldn't have done with other software?
I came across a tutorial made by 3dsmaxcookie on YouTube, published back in 2014 when Corona was at version Alpha 6 (you can see it here  for historical interest!)
I found it really interesting, so I wanted to give Corona a try. I had been using Mental Ray since day one in 3ds Max, back in 2011, but once I used Corona (if I remember rightly, it was still Alpha 6) then I made my decision to switch from Mental Ray to Corona for good. I have never been a V-Ray fan, it always felt too artificial to my eye, so I loved finding Corona and having an alternative to Mental Ray.
It did not take me long, just a little trial and error plus watching the official tutorials from Corona, and that was enough for me to understand it and use it. I believe I was ready and producing my first project in matter of days from first installing Corona!
I use Corona by default so I didn't choose it for this specific project. For a long time now, It's been the only render engine that I use. If I was to compare it to Mental Ray or V-Ray, it's the speed and quality that Corona produces that puts it ahead of the others, especially when you consider how fast Corona has evolved – things like the new Denoising feature just added another great plus to the engine.
Other software just does not provide me with the same speed and responsiveness, especially when you work with the Interactive Rendering – with layered materials, that helps texture models and large scenes very easily. It leaves the artist's mind free for creativity without being frustrated by rendering tests and checking camera angles!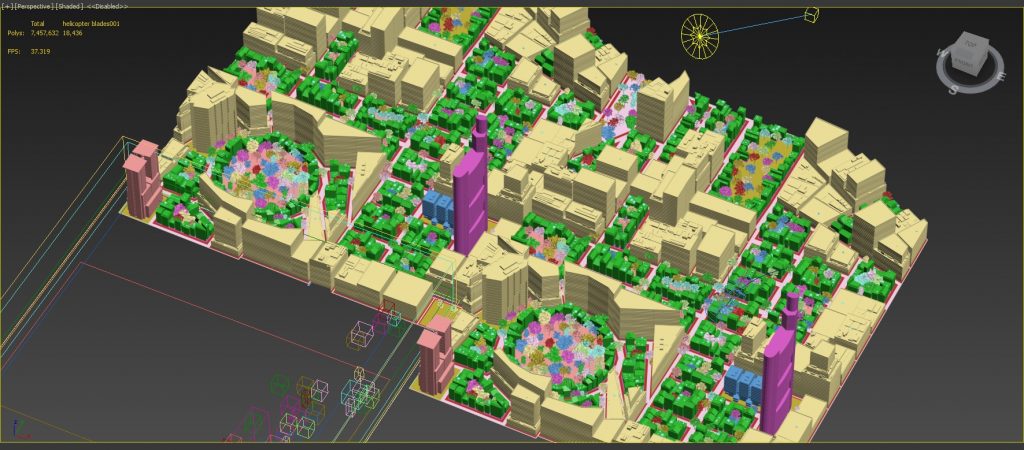 Any other projects you are working on just now?
Right now I am working on a big budget film as the 3d Supervisor. It should be in theaters in less than 2 months, called The Monkey Talks. My work for that includes military aerial shots, police cars, and other 3d composites.
I'm also working on another 2 music videos that include many action shots , and I am going to use my military models in them, so they will feature things such as tanks, armored vehicles, etc – so keep an eye out for those!
Meda
ArtStation: https://www.artstation.com/artist/meda
Facebook: https://www.facebook.com/MedaTHEMan