Roof Studio is a young production company based in NYC. We contacted Sam Mason, one of the directors and a 3D artist at Roof, about their recent "The Dreamer" project commissioned by Honda. All parts of the below animation, except for the clouds, were rendered in Corona:
Read more for a very cool making-of video, and a short sum-up of the team's impressions…
Honda The Dreamer – Making of:
I started playing with Corona Renderer  last summer for a short film, which is yet to be revealed . I found it to be the fastest renderer I have ever used! In fact, Corona impressed the team so much that people were comfortable jumping into a new piece of software right at the start of production.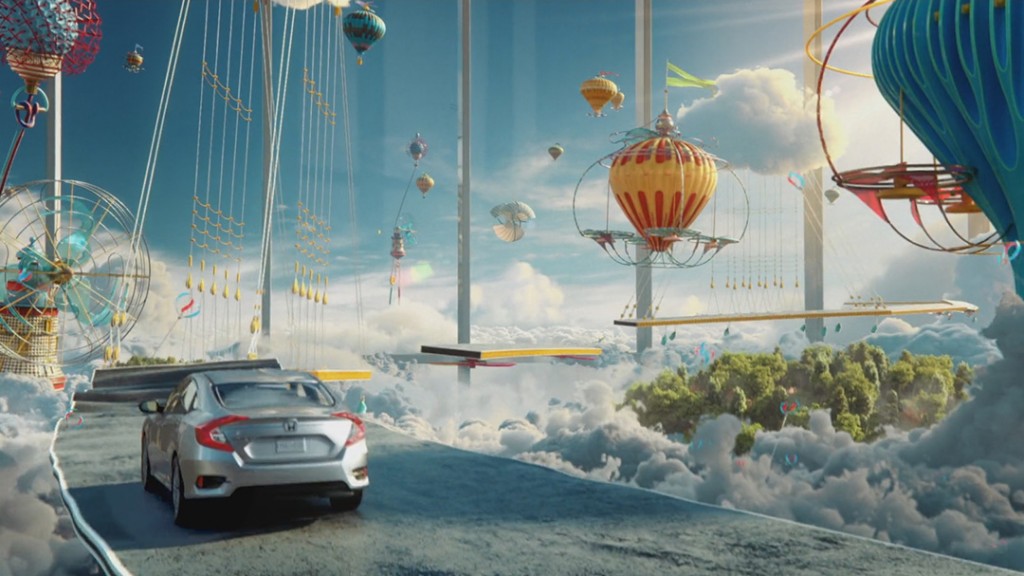 The most impressive part about using Corona was the interactivity of the renderer as you art-direct the scene. Scattering trees with millions of polygons, and other objects, would update close to instantly. The real-time update is especially useful when dealing with material creation, object placement, and lighting. The process is much more intuitive and allows more artistic freedom than the standard final frame rendering.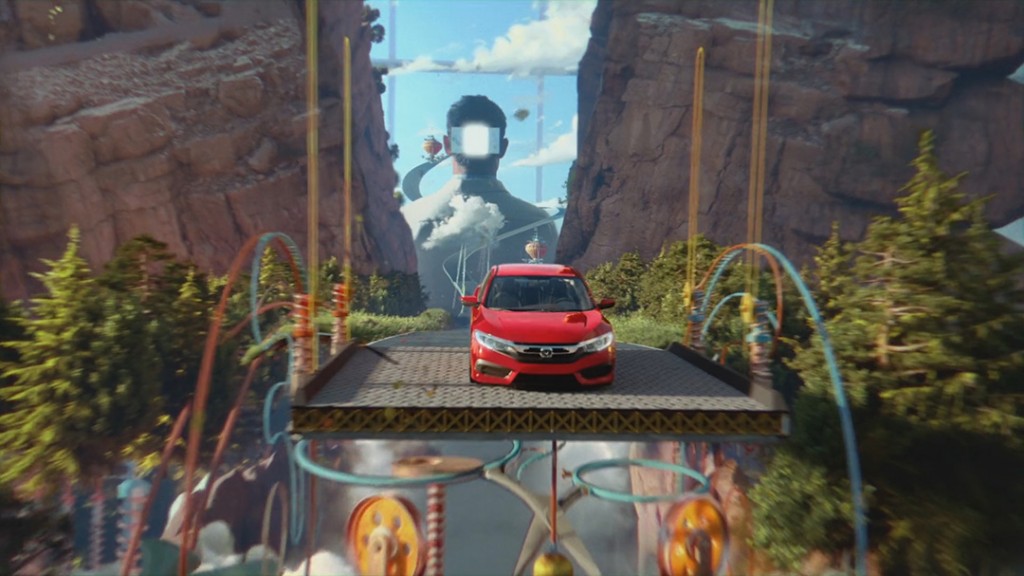 The part we liked most was definitely that the software allowed us to design right in the scene, experimenting with lighting setups and composition with an instantaneous update.
Corona has turned out to be robust and enjoyable to work with, even on a massive scale car commercial with fully-rendered CGI environments.
We look forward to using Corona in future projects!