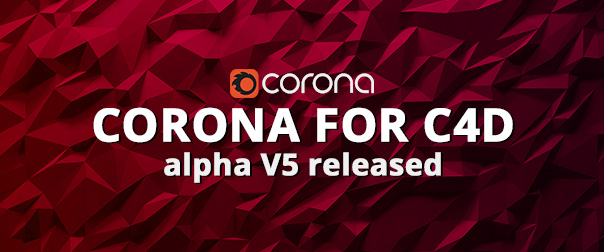 Corona Renderer for Cinema 4D is advancing towards its first commercial release, due later this year. We still have a lot of work ahead of us, but in the meantime, please enjoy this FREE version of  Alpha v5 for Cinema 4D.
Ales has added the greatly-anticipated Team Render support, CoronaProxy, and VR camera, along with plenty of other improvements and fixes in this version. Below you can see the list of the most important changes and improvements.
Download Link
Download the installer for Cinema 4D R14-R17 for Windows here.
ChangeLog
Major new features
Team Render support
Corona Proxy
Spherical, Cylindrical and VR camera
Other Improvements
Rewritten implementation for C4D infinite and parallel light
Support for C4D normal direction shader
Added Corona bitmap shader (with UDIM support)
Color mapping overrides in camera
Support for Blend with more than two sub-materials
Fixes
Fixed problems with various C4D versions where plugin would not load or crash C4D during initialization
Improved noise shader stability
Fixed displacement crashes
Corona VFB stability
Lots of minor material­ related fixes
Closer look at some of the features
Team Render Support
TeamRender is supported for R15+ for both single image and animation rendering. There shouldn't be any additional limitations, so you can use your current scenes without any change. Just keep in mind that by default, TR clients won't show license popup asking for activation, so you need to either activate Corona by running full C4D, using our Licensing Server  or use manual activation.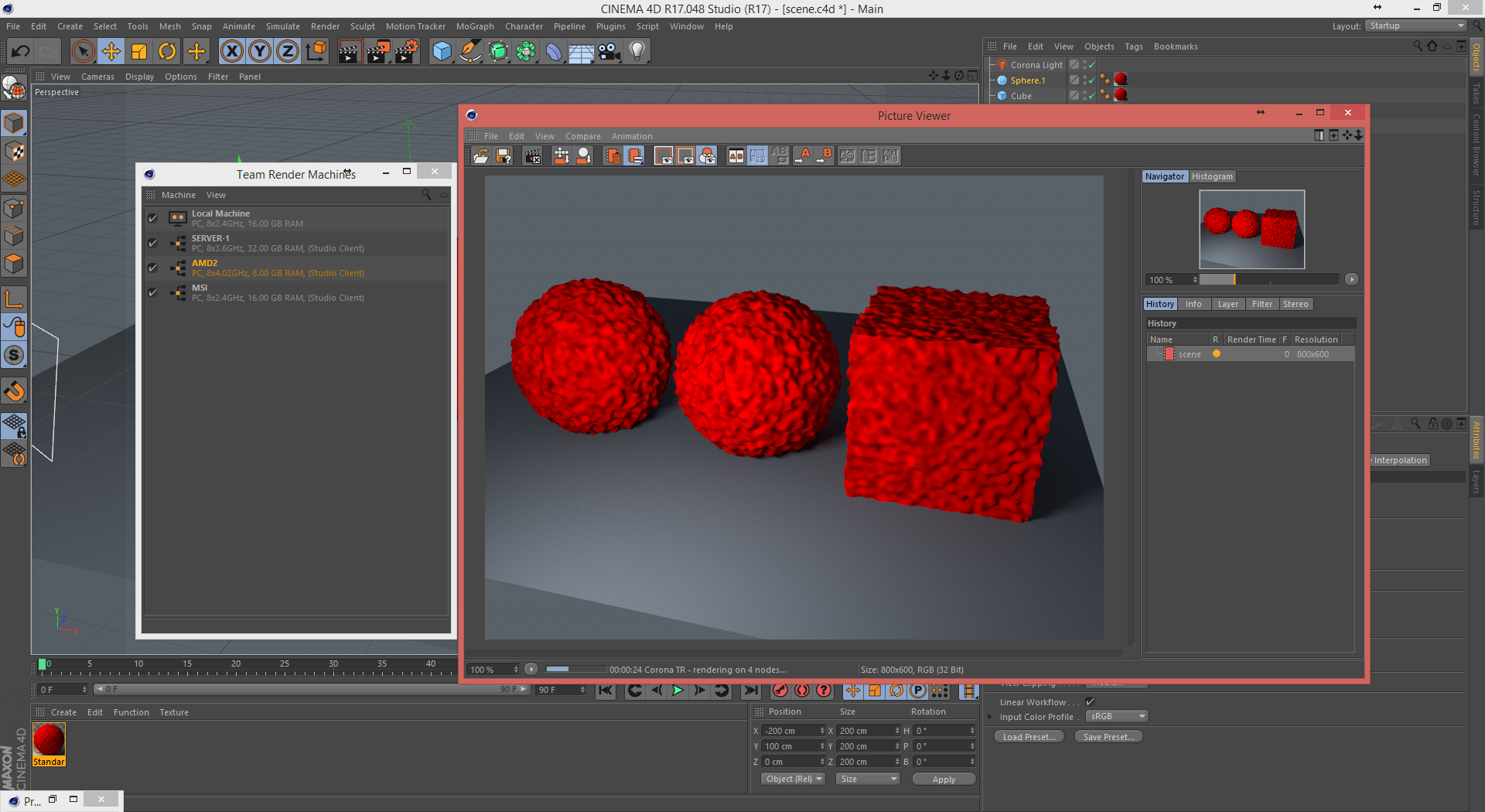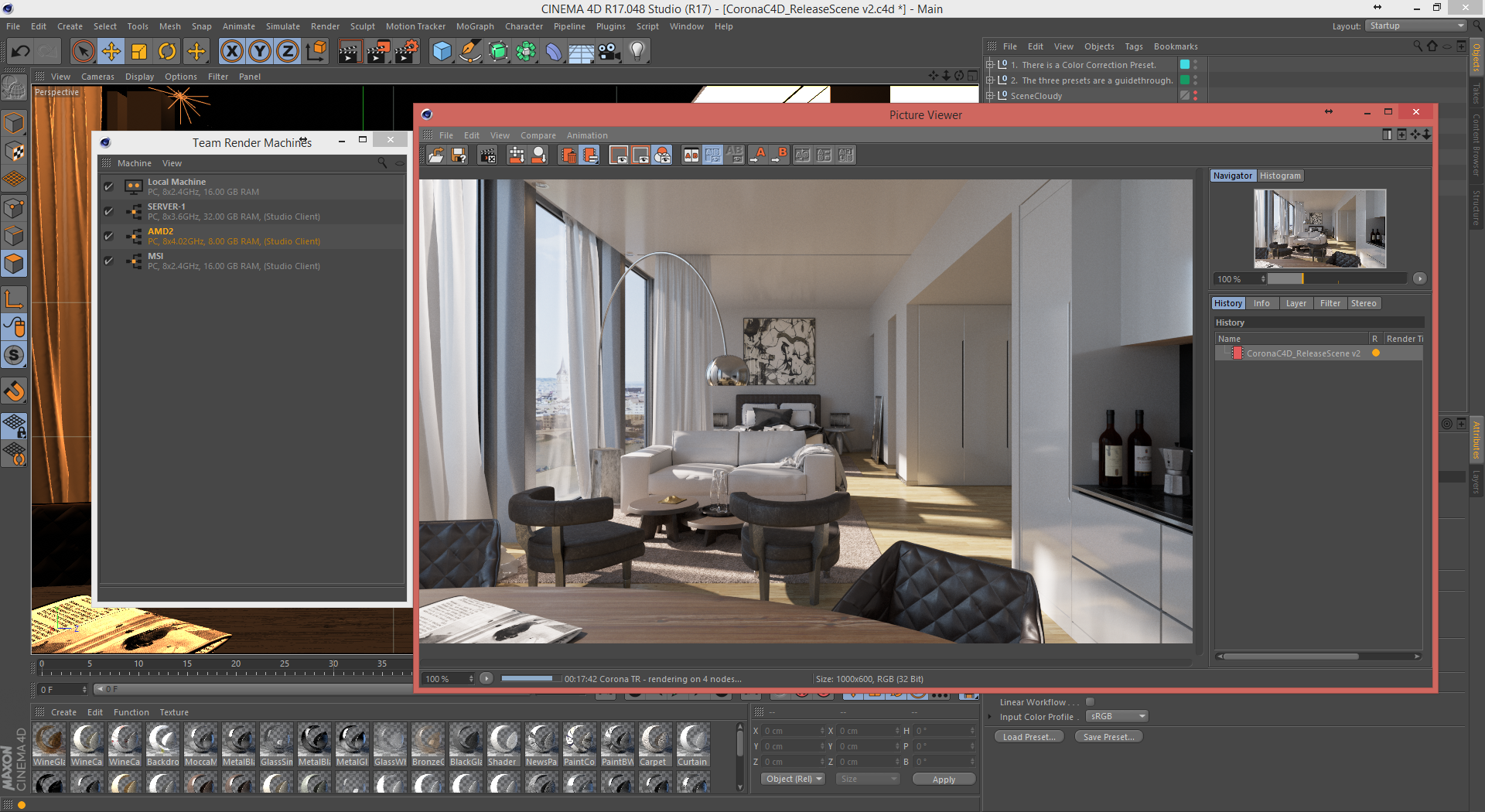 VR Camera

Corona Proxy Support
Corona proxy (.cproxy) is now supported in the C4D version. This format is cross-platform, so you can use your .cproxy files from the 3ds Max version.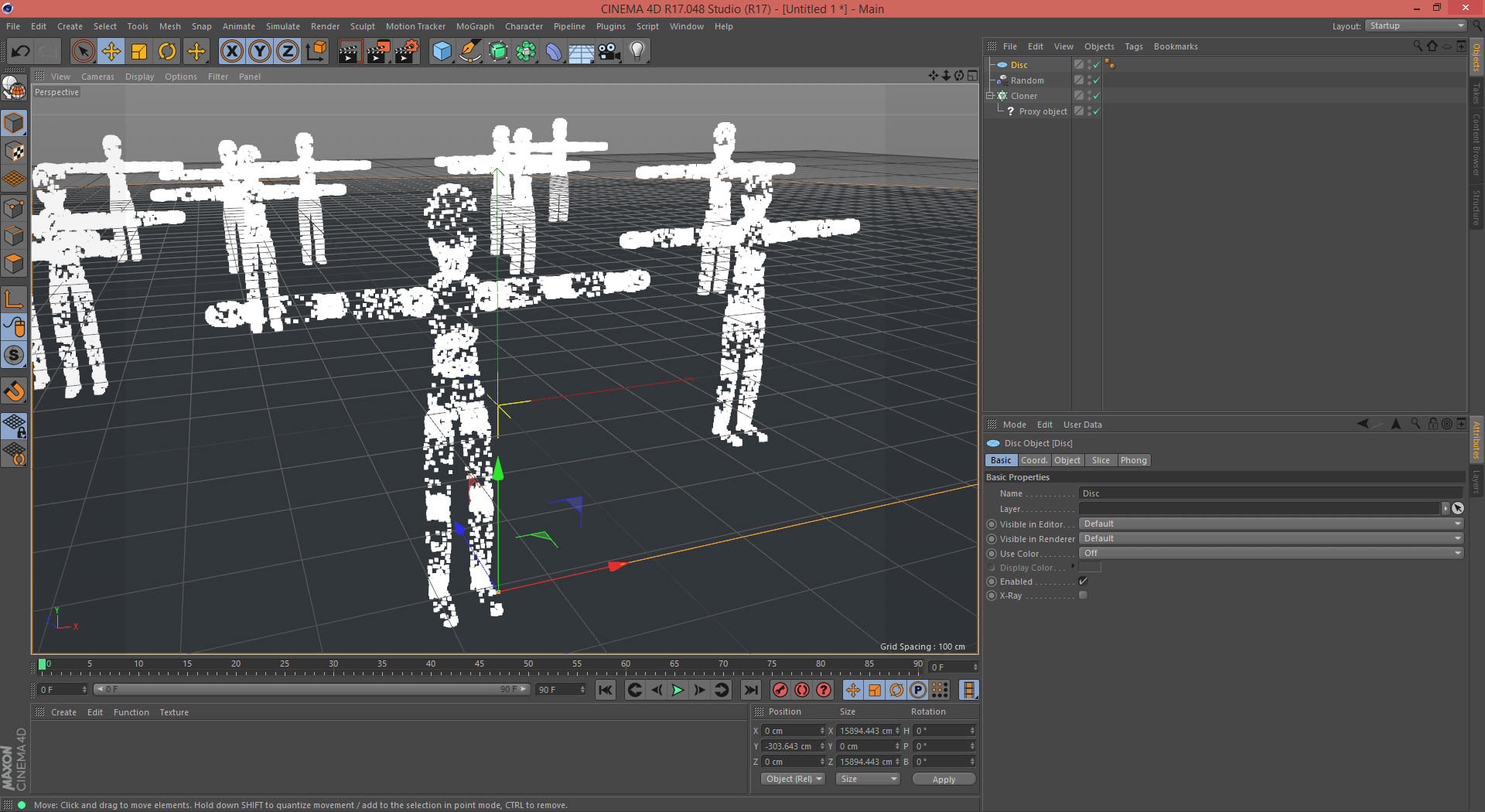 Mac Version Status
As you may have already noticed, this alpha version does not come with an OSX installer, but Nik is working day and night on making this happen, re-writing the corona core so OSX (and Linux) is supported in future releases.
We might have the first test renders from OSX standalone in a matter of two or three weeks. And once the full Corona core has been rewritten, Nik will help Ales with C4D version for Mac. Exciting times ahead!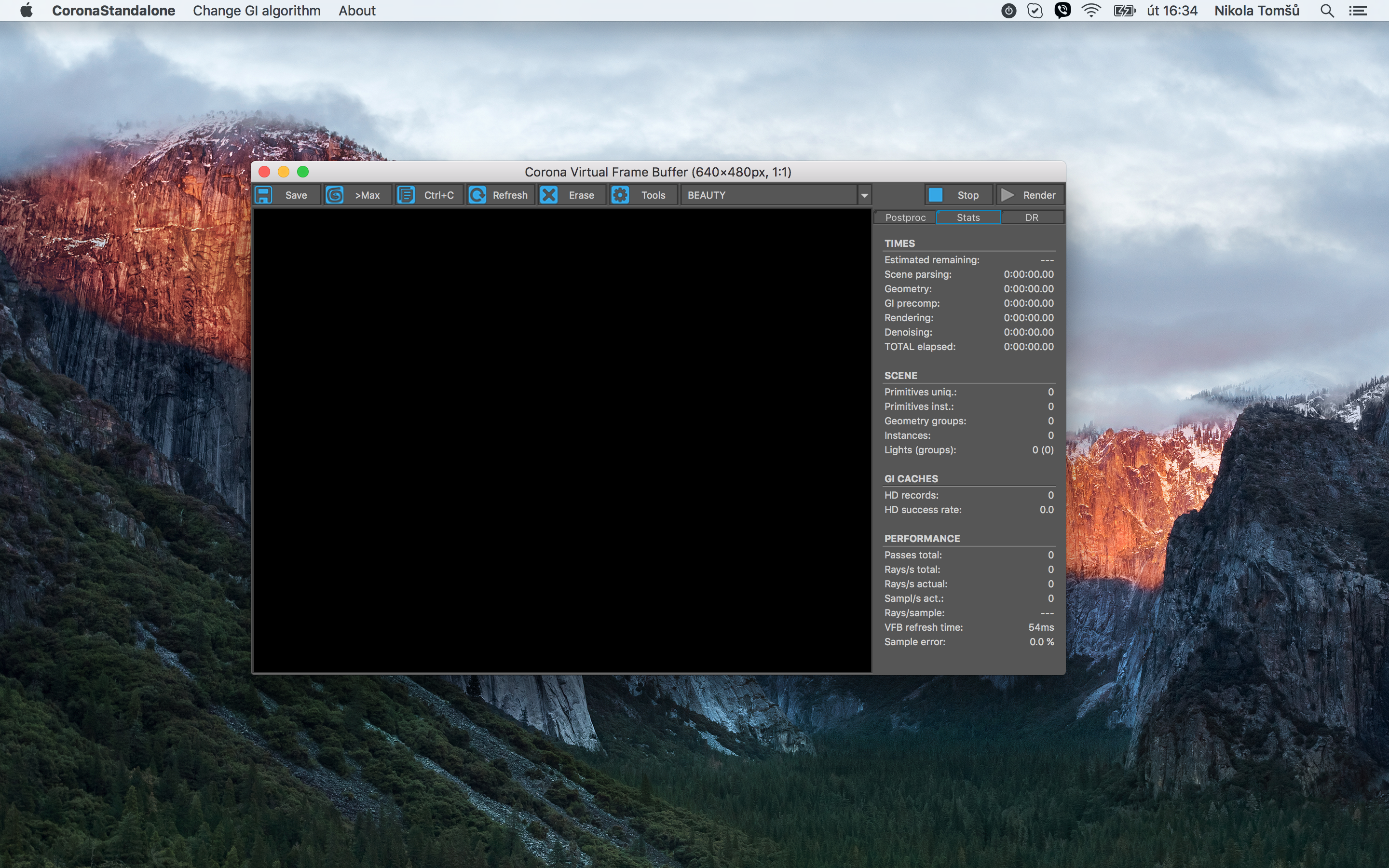 Future Releases?
We plan to release at least one more free version before the release of the commercial version, but if we will need to release one extra version in between, to improve and test the product further, we will do it. We also intend to release the commercial Mac version alongside the Win version as well. Let's see how it will go.
News from the Non-Development Side of Things.
We are currently working on the new support portal for C4D version, preparing basic tutorials and looking for experienced users who are willing to create some great, more advanced tutorials for our C4D plugin. If you feel that you one of them, please get in touch!
That's all folks! Thank you for your support.
Adam & Corona team