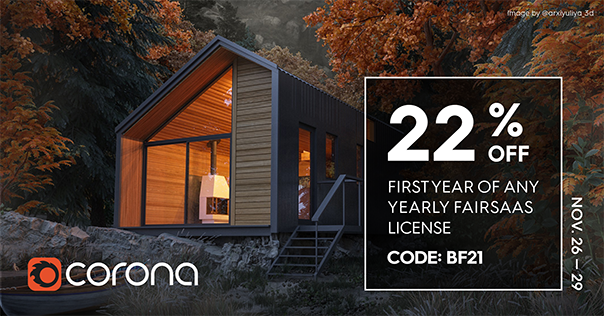 The Black Friday sale is here! This is your chance to get the biggest discount we ever offer for Corona Renderer: save 22% off the first year of any Yearly FairSaaS license!
All you need to do is head to our order page, choose whether you want the 3ds Max or Cinema 4D version, and then enter code BF21 during checkout. The offer only runs from Friday November 26th to Monday November 29th.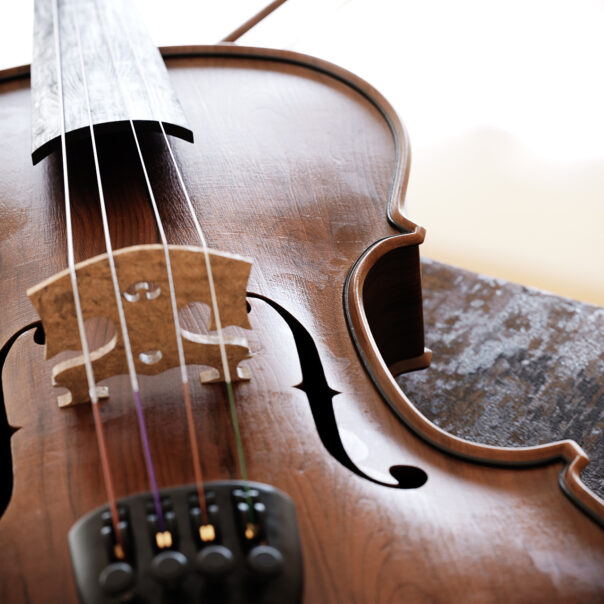 Purchasing will get you access to everything Corona 7 has to offer, such as the new Physical Material, the PRG sky with its aerial perspective effect – our Webinar has all the details!
You'll also be able to try out what is coming in Corona 8 where new features like Decals are already up and running in the current daily builds, with new tone mapping, Chaos Scatter, Cryptomatte, Curvature Map and more on the way.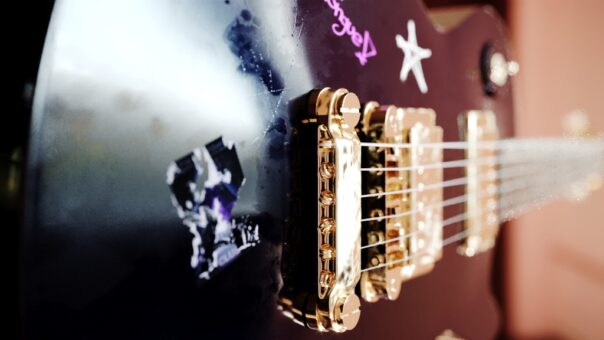 If you are new to Corona Renderer, you can try it out with no restrictions with our 45-day demo – but don't get distracted having too much fun with it, because the Black Friday sale only runs for the next few days!
Save 22% on the first year of any Yearly FairSaaS license, for 3ds Max or Cinema 4D – order now and enter BF21 at checkout!
*This campaign does not apply to renewals and annual licenses for Educational products. By participating, you agree to the following Terms & Conditions.