It's good to make new friends, but it's great to meet up with old friends and catch up on what has been going on! Almost exactly two years ago, back in 2017, we had the pleasure of presenting a company profile of Valentinstudio, a 3D agency based in Lyon, France. We caught up with them to hear about what has changed in those 2 years, and see some of their latest projects!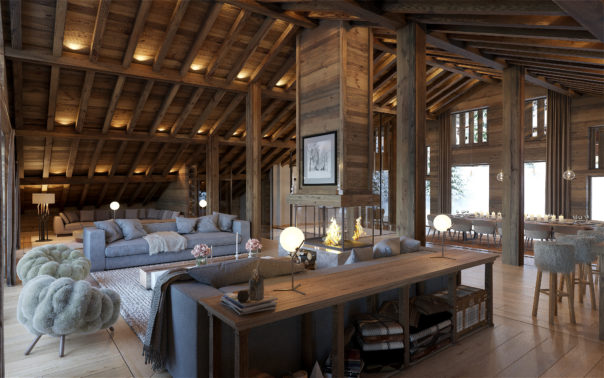 ---
What has been happening since we last spoke?
It's been a while since we introduced ourselves here on Corona's Blog. In the last 2 years, the studio has matured, and our team has expanded significantly – now each CG artist on the team is able to manage 3D Architecture Projects through every phase of production.
Here's what the studio looked like 3 years ago: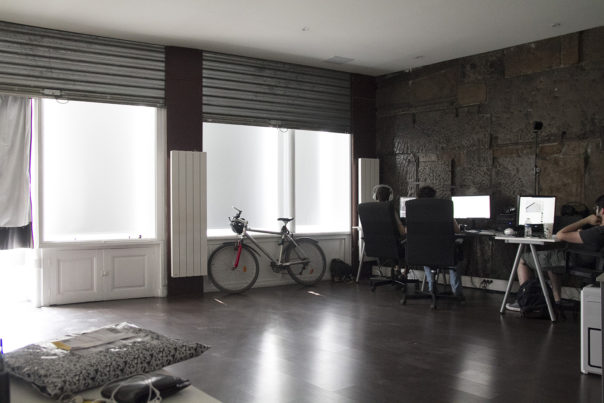 It was kinda empty! But it was the beginning of a great story – here we are today at the same place, with the same ambition, but now with a studio full of complementary CG enthusiasts: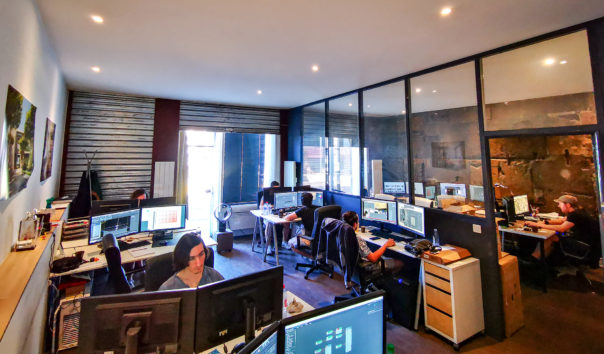 As devoted users of Corona Renderer, we're proud to share our story and growth, so here's all the latest news from us at Valentinstudio!

First, we made did some major updates to our website, and it's now full of fresh and new projects – all 100% Corona Renderer. We added more than 250 new images, all in the fields of Luxury Estate, Mountain, Real Estate Development, and Advertising, plus images we made for architectural or 3D contests. These renders are representative of our skills and show the variety of our work in 3D Architectural Visualization.

We also developed new services, so that we could propose new experiences for our clients. The first new possibility we offer is Interactive Images – in these, you can move your mouse over the image, and watch the lighting change through a day/night cycle. It lets clients see how the project looks at any time of day. The best way to understand what it does is to try an example Interactive Image for yourself!
The other new approach we've developed for presenting projects are what we call Scale Models – these are like virtual maquettes, which let you rotate your point of view and have a look around. Again, it's best to try an example scale model for yourself!
These have been a great way to widen the range of possibilities that clients can choose from for their projects, and Corona Renderer has been invaluable in creating the content for those applications need to work!
What makes Valentinstudio unique?
We've been working on unifying our workflow as a team, so that all team members can participate in the same project. Our productions are defined by this skill-sharing, which makes every project a unique collective creation. It also enables us to have shorter production times, and lets u make use of the unique skills that every single team member can bring to a project.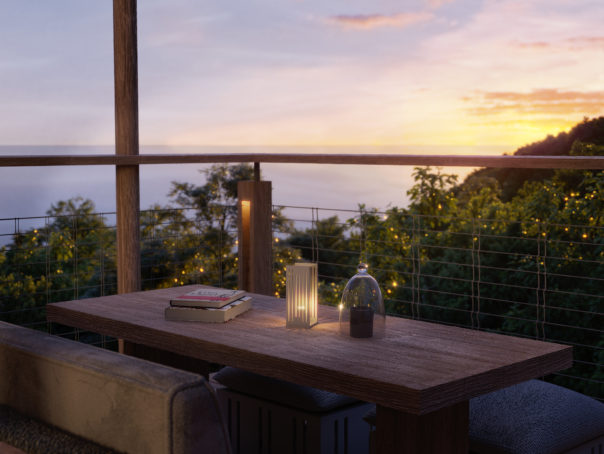 For us, every project is the creation of a group of passionate creatives from the beginning to the very end, and that's what keeps us filled with energy and excitement on a daily basis. Since we specialize in Mountain and Luxury high-end projects, we also have a lot of impressive projects, and that too keeps everything exciting!
Here's our 2019 Show Reel as an introduction to the kind of work we create:
Valentinstudio Developments
Because we are passionate about 3D, architecture and new technology, we naturally do a lot of research to develop new tools that can be helpful in the field of 3D Architectural Visualization and Real Estate Development.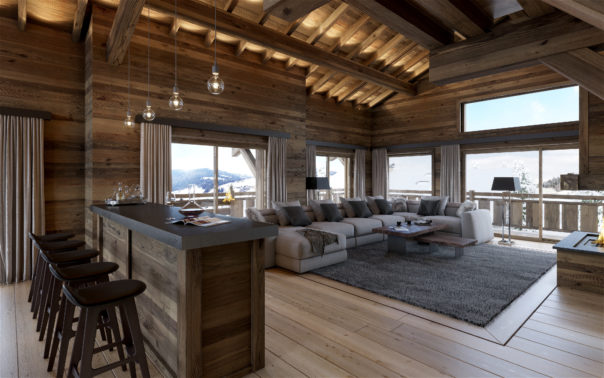 Our Interactive Image and Scale Model applications are two examples of that, and we've also been converting some scenes for use in VR too, working on developing our own applications for that. We love exploring the possibilities offered by new technology!
What do you like most about Corona Renderer?
We really like Corona's simplicity and physical approach, and for us those are its main strengths. It has no superficial tools, and we can easily focus on the project aesthetic. As architectural visualization specialists, it's the most efficient render tool for us to use to make realistic content. We also like the intuitive and functional aspect of the renderer, its learning curve makes it a strong and easy-to-use tool, even for self-taught artists!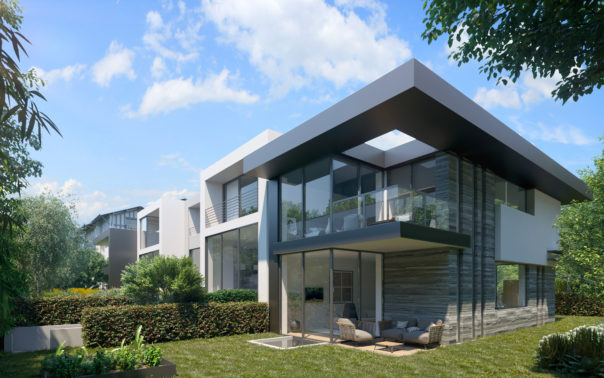 A few things we'd love to see are a "negative" light option – although not physical, we'd find it a useful option. It could also be nice to have Cryptomatte integration, and a parsing scene and memory use optimization [editor's note: these are already on the roadmap for Corona Renderer 5 in the case of optimization, and a following version for Cryptomatte support]. Also, it would be great if we could change our VFB preset directly in its interface without loading a post-process file.
Corona Renderer enables us to ally passion, quality, and productivity, and that really helps Valentinstudio to save our work time for things like research and development.
What are your plans for the future?
Valentinstudio has been constantly evolving since its creation, and that is going to continue – 3D processes are changing and updating, and we'll keep on adapting and innovating! We're constantly improving, by integrating new profiles, new technologies, new tools… as mentioned before, our biggest challenge is the development of our new Real-Time service that we see as a real opportunity to stand out from other archviz studios.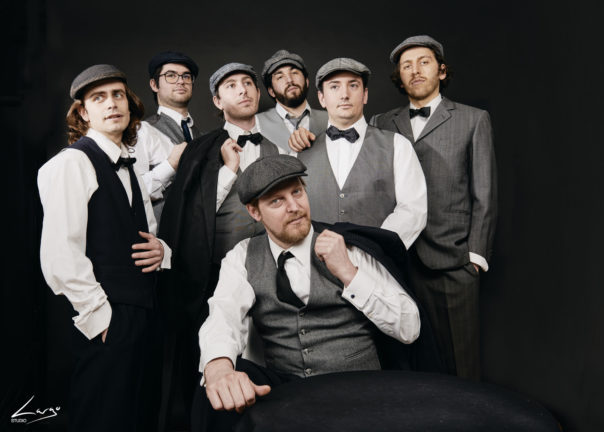 And of course, the passion that allowed us to get here today will continue to drive us, and that means there will be some great surprises in the future as we push the boundaries of what 3D has to offer!
All the best!
The Valentinstudio Team
Links:
Website: https://valentinstudio.fr/
Instagram: https://www.instagram.com/valentinstudio3d/