You may already have heard about the upcoming book, Great Talks About Photo Realism – as you might expect from the title, Corona Renderer artists are well-represented between its covers! We found out more about how the book came to be.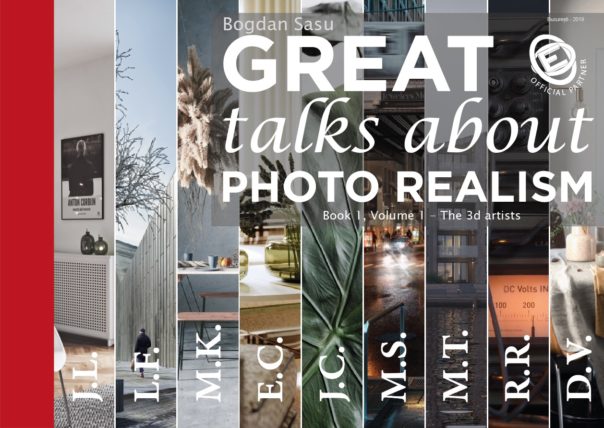 Great Talks About Photo Realism by Bogdan Sasu is a book that promises to unveil the stories of some of the best international visualization artists in the industry. If you've ever wondered about the secrets behind creating photo-realistic images, you now have a chance to peek inside the great minds who have already captured the attention in the field.
Bogdan Sasu is an artist, 3D generalist and author living in Romania, with more than two decades experience in the creative arts. His interests range from drawing to chip carving, from paintings to mosaics and stained glass. In 2006, he started exploring the possibilities of replicating reality inside a computer, and took up the challenges of working in 3D.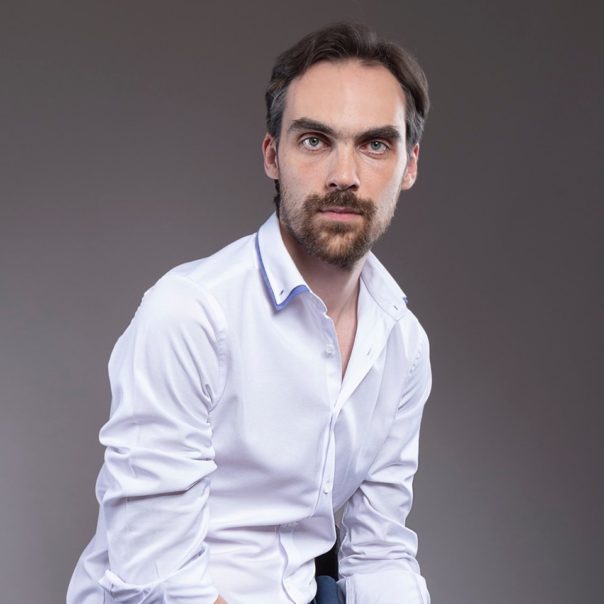 Year after year, he would strive to improve his skills and expand his knowledge in the field, so, naturally, he wanted to learn from the best artists in the industry. One of his aims was to find the secret behind creating photo-realistic images.
This was the spark that ignited the conversations that followed with artists all over the world – and this was what marked the beginning of a most exhilarating adventure into book publishing!
He was fortunate enough to collaborate on this project with some of the greatest names in the industry such as Fabio Palvelli – consultant, trainer, speaker & CG artist; Evermotion – thanks to Michal Franczak; the D2 Conference team – special thanks to Jason Bergeron & Fabio; CGArchitect – many thanks to Jeff Mottle; and Ciro Sannino, the 5SRW creator.
And the project wouldn't be what it is without the nine artists who were kind enough to share their stories and secrets: Johannes Lindqvist, Lucia Frascerra, Michela Tonelli, Manó Karlinger, Raphael Rau, Eduard Caliman, Mohit Sanchaniya, Dušan Vukčević and Jakub Čech.
Bogdan is now balancing between being an architectural visualizer and an author. Since working on the GTAPR book, the question he received the most has been: "How can this image not be a photo?"
One of the key ingredients that enables artists to pursue their creative vision is their render choice. Some of our contributing artists, such as Dušan Vukčević, Mohit Sanchaniya, Jakub Čech, and Manó Karlinger all gravitate towards Corona Renderer for various reasons: firstly, for versatility, and secondly for the amazing results they can achieve. The engine is built to encourage creativity by allowing you to put aside the settings; with the default values, it works in over 98% of the scenes. This gives the artist the freedom to focus more on light, color balance and composition without worrying about the rendering stage.
Here's what visualization artist Manó Karlinger had to say about Corona Renderer:
When I first used Corona I felt a huge relief, like I had found what I was looking for. It was so intuitive with the interactivity and the lack of render settings. Not that I wouldn't or couldn't learn them but it basically told me 'now you can make art, we'll take care of everything else.'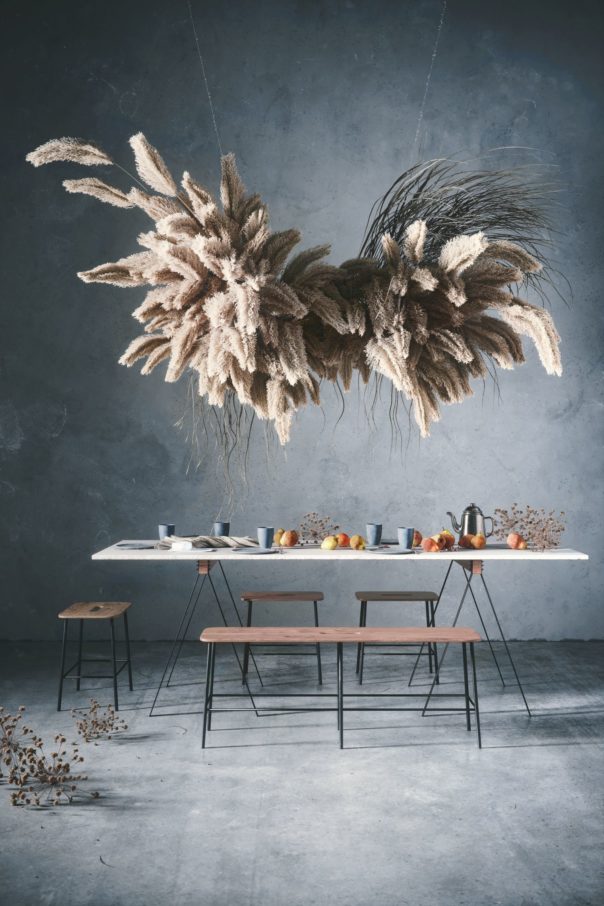 Using Corona is similar to organic architecture, if you like – everything is there and feels natural and intuitive. Moreover, you can also find an important tool for post processing: the Corona Image Editor, which is extremely easy to use.
Oftentimes, Corona faces some adversity because users wouldn't try something new like a different render engine, but after that first time you press render without any additional time spent on settings and see that it really works, suddenly the balance starts to tip in favor of this simple-to-use render engine.
The continuous growth, the many beautiful renders from users across the globe, and also from our contributing artists, stand as a testament to this mature and innovative render software. The uniqueness of Corona lays in complex simplicity that enriches creativity for every artist and studio that uses it. There is no doubt that Corona Renderer has heavily influenced and continues to influence the work of some of the best artists in this industry. And it's a recurrent topic all throughout the pages of the book.
Great Talks about Photo Realism is more than just a book, though. It is a community of dedicated artists who can bend reality with their craft. It is about coming together so they can realize their full potential as artists and see where creativity can take them.
It's a vibrant visual experience which showcases some of the most famous and award-winning 3D artworks, as much as it is an invitation inside the lives of these people (so, it's scenes and behind-the-scenes, if you will!)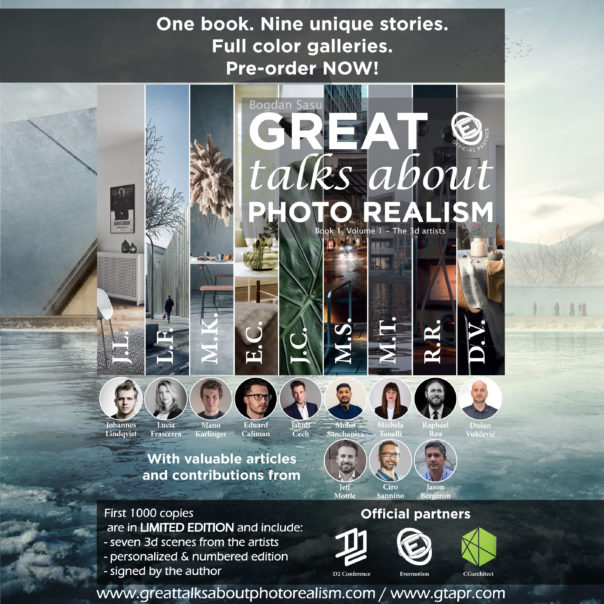 If the book sounds interesting to you, please note that the pre-sale offers include seven 3D scenes for free from our contributing artists, and all those pre-sale versions will be numbered and autographed by the author. Early bird sales are now available on the book website but only until end of July, so get your copy today!
More resources:
Come follow us and chat over on Facebook and Instagram!