In this blog post I would like to inform you about our future plans and what you can expect in following weeks. It is actually one month and 11 days later, but we simply did not have any spare time to write this blog post earlier ;).
Important things first!
---
PROMO PRICES END ON 11TH APRIL 2015!
Our promo prices (and first demo periods) will expire really soon. So if you want to catch a good price, then do it quick! You can get your Corona Renderer license from our online store!
---
"How Are the Sales Going?"
We cannot reveal details, but they are going well. As per our plan, we have secured funding for the core team, paid off debts, and now we are looking to expand. The FairSaaS/subscription licensing model is a big hit – 9 in 10 customers prefer FairSaaS over box licenses, and only about 1% of customers opted for the perpetual box without subscription. I will say it, traditional perpetual license model is dead.
---
"So What Are You Doing With My Money?"
All the income from sales goes back to the company – establishing a new offices and expanding our development team. Our team will double in the next 45 days. We will look into new features, core improvements, and development for new platforms. Great times ahead folks!
We are extremely grateful for your support so far, you are allowing us to do what we love – developing the Corona Renderer.
---
"What Did You Do in the Last Month?"
We have…
Closed the old office in Brno.
Opened new administrative office in Prostejov.
Opened new development office in Prague.
Refurbished Pragues office.
Conducted number of job interviews with potential new reinforcements to our team.
Identified and fixed a number of issues in Corona 1.0 and released 1.00.02 bugfix for 3ds Max version.
Reignited C4D development – you will soon get your hands on new public build.
Extended the list of supported render farms (and more will join soon).
Started making official Corona video tutorials, some of them will be released in the following weeks.
Refined some topics on our support portal.
And more things which we cannot publicly announce yet.
Little photo set:
Prague Office (before reconstruction) + Prostejov Office + Corona Cake Murder
---
News – Corona Renderer for 3ds Max
Despite the hectic changes and motion in the past month we have found a time for regular development and bug fixes. We will soon release another bugfix build (1.00.03) which will be available for everyone.
The first new feature release, Corona Renderer 1.1, will be released in couple of  weeks. It will not be a huge update, due to the fact that we had to concentrate on bugfixes and expanding the company itself, but it will bring some cool new functions. It will be available to all customers on FairSaaS or Box with Subscription, and will include:
numerous bug fixes (work in progress)
much faster Particle Flow,  without memory limitations and with better motion blur support (ready now)
improved, unobtrusive render setup error/warning messages (work in progress)
first implementation of CoronaBitmap loader (planned)
---
News – Corona Renderer for C4D
Our main Corona for C4D developer Aleš is now committed to Corona development more than ever before. We are releasing test builds for our testers every Friday, and Alpha v2 (featuring the 1.0 Corona core) is on the horizon. This will be the year of Corona for C4D.
Corona Renderer Alpha v2 for Cinema4D will bring:
Corona 1.0 core
Multipass (i.e. Render Elements) (ready)
UHD cache – with save & load feature (ready)
New render settings UI (work in progress)
Blend Material (work in progress)
Light Portals (ready)
Better animation support (ready)
Numerous bug fixes (work in progress)
---
News – Corona Renderer for Maya
We are finishing porting the Maya plugin to the Corona 1.0 core. As soon as it is done, we will aim at releasing the first public alpha version.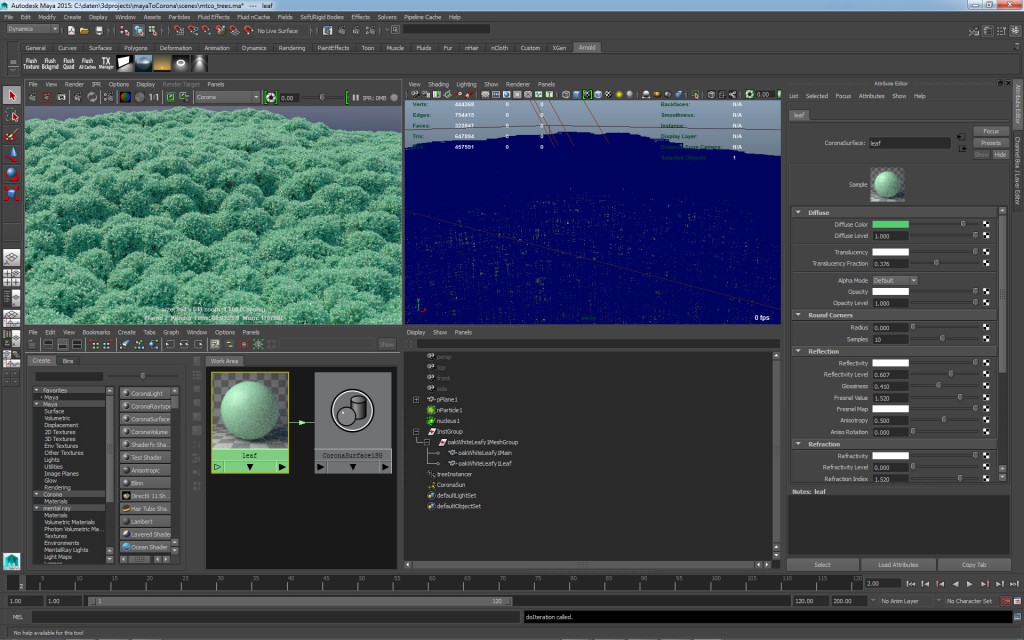 ---
News – Corona Renderer Standalone
The standalone application is now available with the 1.0 core as well. And there are rumors that the Blender exporter development will resume ;).
---
News – Possible New Plugins
SketchUp & Modo – We are currently evaluating the possibilities of bringing Corona to these two platforms.  Nothing is 100 percent certain yet, but these two platforms are in our view-finder.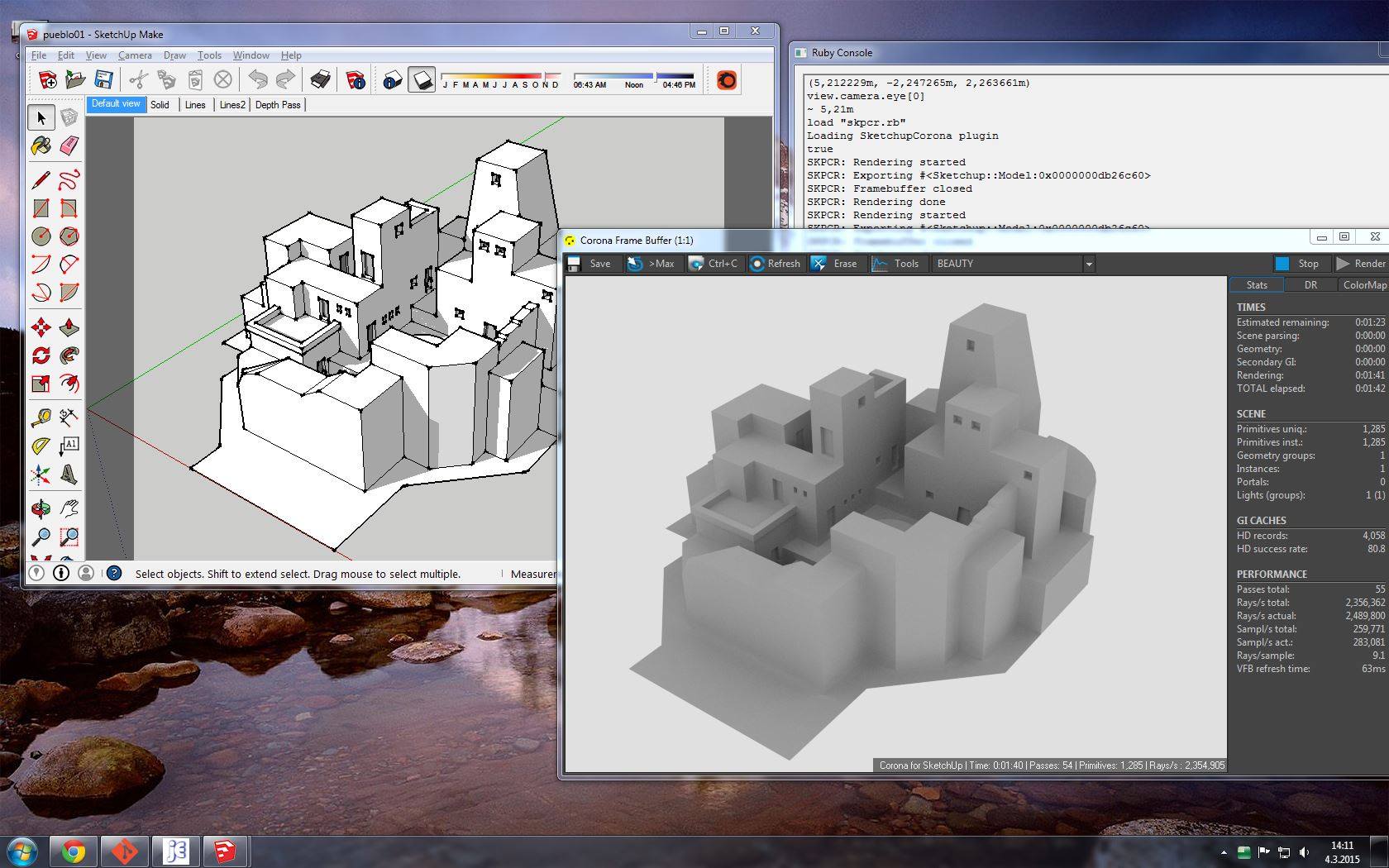 ---
Road Map
We will release development road map for Corona in the couple of following weeks, so you will know what to expect.
---
Corona Support
Our support specialist Marcin is now working on series of basic Corona Renderer tutorials. You can also suggest which tutorials you would like to see. Just drop him an email at miodek@corona-renderer.com or submit a ticket on our Helpdesk portal http://corona-renderer.com/help/
---
Alpha 6 is FREE Forever
We said that before and we have to say it again. Corona Renderer Alpha 6 stays free for everyone without limitations of any kind. And we have recently made it available also for 3ds Max 2015! You can get it here.
Adam