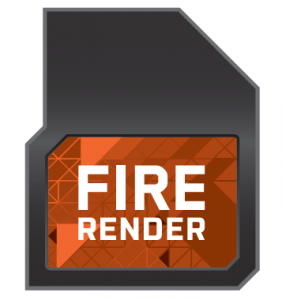 We are finally able to announce some interesting development in our company. Last year we have decided to explore other projects beside Corona Renderer and cooperate with third parties. Our main goal was to get access to resources, knowledge, and exposure that would be out of our reach otherwise, by cooperating with interesting partners.
Our first of these "special operations" projects is developing a 3ds Max integration plugin for AMD FireRender. FireRender is a GPU renderer developed by AMD primarily for AMD FirePro GPUs. We were responsible for plugging this existing product into 3ds Max. You can read more info about FireRender in AMD's press release.
---
What is FireRender?
FireRender is a new GPU renderer optimized for AMD FirePro cards (although it can run on most GPUs and CPUs as it uses the OpenCL platform). It is currently in alpha stage of development, and we have just successfully finished its initial integration into 3ds Max. The plugin should be soon available for public testing. The prototype will debut at the 2015  NAB Show in Las Vegas. And Adam will be present at AMD exhibit, so come say "Hi" ;).
---
"But it is GPU!"
Yes, it is a GPU renderer. The reason why we consider this project interesting is simple. There is a lot of buzz about GPU rendering and as you know, we are quite sceptical about it. With this project, we got a chance to closely observe a GPU renderer development, and to see its capabilities, advantages, and disadvantages first-hand. We will use this knowledge in our future strategic decisions. It is a cooperation where both sides benefit from the knowledge of each other.
---
FAQ
Is FireRender a "Corona GPU" or "Corona RT"?
No. Those are two separate render engines, developed by two separate companies, where  FireRender shares some Corona's technology. For example FireRender is able to directly render Corona materials and lights.
Do you plan Corona GPU?
No, not any time soon. But we want to keep staying in touch with the latest development. At the moment CPU is still the preferred option for us.
Did AMD buy you?
No 😉. We are two different companies, with two different products, with two different goals.