When I was young, I had a poster of Ford GT40 on my bedroom wall and I wanted to drive it one day. Even though that dream never came true for me, discovering that Corona was involved in making of its successor, the new Ford GT 2016, was even better ;).
In this post, Andy Tanguay describes the process and challenges of making images of this legendary car.
Adam
---
Corona was used to create all of the vehicle CG for the press event for the unveiling of the all-new Ford GT on January 12, 2015 at the Detroit North American International Auto Show.
Developed under the codename 'Project Phoenix', this LeMan's bound super car has been in very secret development for just over a year and was the huge hit of the NAIAS. Projected onto a massive 180 ft wide screen filling Joe Louis Arena in Detroit, the presentation was rendered with Corona at 7600×1200.




Videos:
https://www.youtube.com/watch?v=7Z56deqZ0lU
The Corona-rendered GT starts up around the :50 mark
The Switch
When the project began, I started off using my usual workflow of 3ds Max with Vray as the renderer, but I was having problems truly 'nailing' the paint's falloff. The paint Ford is using for the GT is a completely custom formulation from PPG with some really interesting properties. It falls away to a dark, saturated blue, but almost becomes aqua in the highlights. It's a rather subjective paint, and people seem to see it differently. So pleasing everyone was going to be difficult.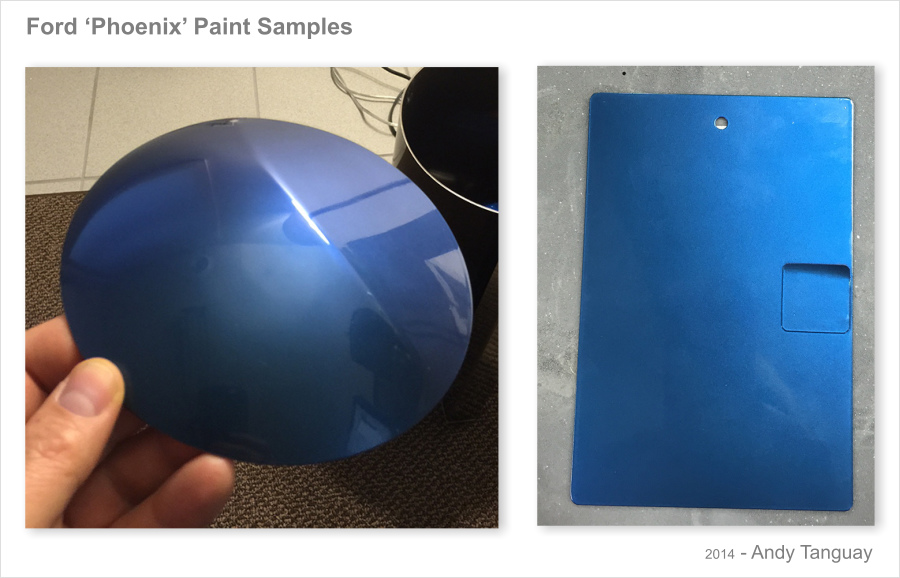 I've been playing with Corona off and on for the last year and had wanted to try it out on a 'real' project and thought that this project was well suited to Corona. When I put a shader together in Corona, we were happy very quickly and representatives from Ford came by with a sample and approved it with minor tweaks.
As the project developed, we did some tests of Corona on our render farm, and barring a couple little issues, Corona was solid… very solid. I developed a parallel set of automotive Corona shaders by using Martin's material converter as the base, then working them in to shape, or just making them by hand. The paint shader is done with simple blend materials laying a clear coat over a Corona base. I generally design my own falloff for mixing in the clear coat as opposed to using a predetermined number. I like eyeballing that myself since it's so important to the final look.
Before the holiday, after some more tests of stills for look approval, I decided to stay with Corona for all of the 15 sequences that we needed to render for the project, with my set of Vray shaders in my back pocket just in case we hit something that could not be solved. I figured that in about half a day I could do the switch to Vray and keep moving. The good news is that I never had to pull out the Vray shaders.
Rendering in Finishing
The inclusion of the mask render element in Corona allowed us to use the standard 'Detroit workflow' of lots of G-buffer channels to allow plenty of after-the-fact changes and tweaks. But, Corona did such a nice job that most of the changes were small and largely atmospheric.
As mentioned above, the resolution for this show was 7600×1200… massive by anyone's estimation. But Corona chewed through most frames in between 1.5 hours to 4 hours depending on the frame complexity and the machine's specs. I experienced no 'whacked out' frames that needed rerendering… which I found amazing.
With the massive size of the renders, we rendered some of the pieces ourselves, but also pulled in Rebus Renderfarm for some of the shots. They support Corona completely and have a wonderful farm and process. I generally topped the frames out at about 130 passes per frame, but some looked good around 100. I'm still playing with this right now since pass rendering is a new beast.
From there, everything went through Nuke for final comp and effects. Deliveries went to Smoke for editing and final finishing.
Conclusion
All in all, I'm extremely happy with the way that Corona handled this project, and Ford executives were thrilled by the final product. They had very few changes and simply said things like 'wow' and 'amazing'. I've been using Vray for a long time so it can be odd to get out of your comfort zone, but Corona got me to what I wanted much quicker than usual. Unbiased renderers are where it's at if you want a lot of realism right 'out of the box'. I find that you get to spend more time having fun with the look as opposed to trying to wrestle some realism out of the renderer.
I had seen a lot of impressive stills from Corona, but wanted to know how it would perform when used for animation. In the end, it came through very very nicely. All of this, and it was still technically in alpha!
It was also fun to be part of such an exciting and interesting product announcement. This project ran through Gail and Rice of Farmington Hills, MI and Switch Post in Royal Oak MI, USA.
As a side note, this is the last little 'sign' that I told me I should try Corona for this project. We recently moved to a new area, and this is the next street over…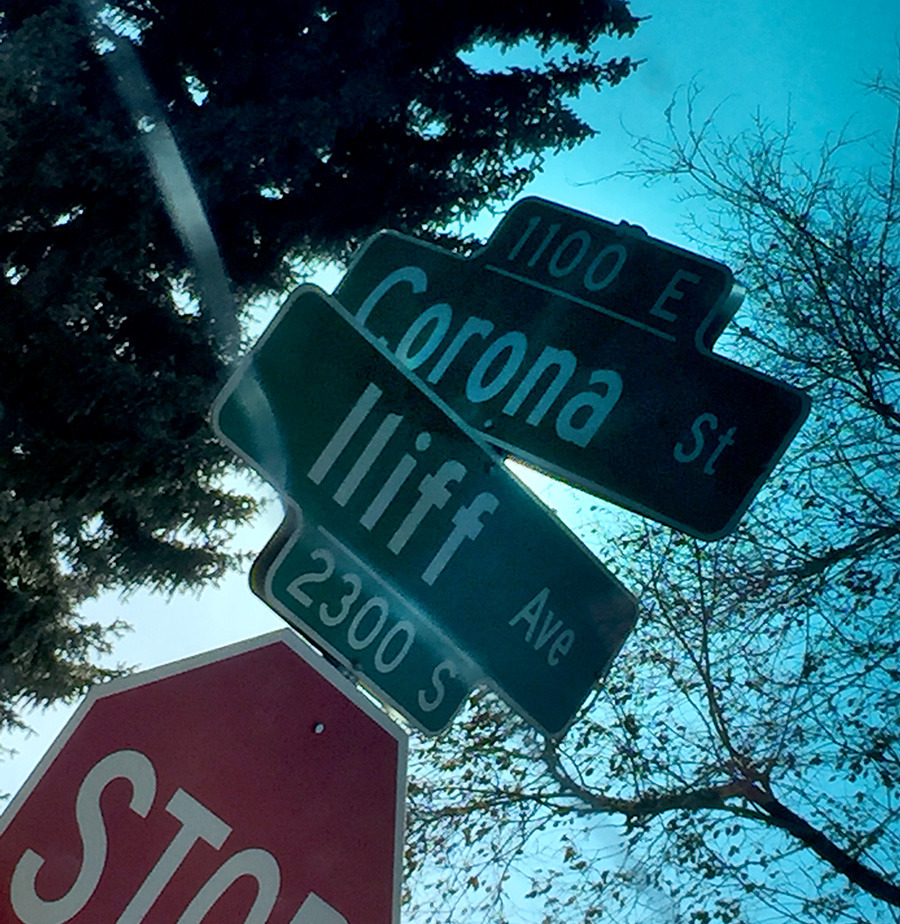 I look forward to seeing where Corona goes as it approaches it's final release as well as the productivity jumps that Corona Interactive will bring. I've been working with it for a few weeks and it's very very exciting. It's the first interactive renderer that is even close to final output.
Andy Tanguay 2015
www.andytanguay.com
andy.tanguay@gmail.com
Press:
www.latimes.com/business/autos/la-fi-detroit-auto-show-ford-gt-raptor-mustang-gt350r-20150112-story.html
www.usatoday.com/story/money/cars/2015/01/12/ford-performance-cars-gt-raptor-mustang-350r/21629997/
http://jalopnik.com/ford-gt-this-is-it-1678893649