Juan Monsivais is a 3D visualizer who recently became a Corona Certified Instructor. We spoke with him about how he got started in 3D, took a look at some of his artwork through the years with V-Ray and Corona Renderer, and asked him what his passions are and about his plans for the future of the training he offers!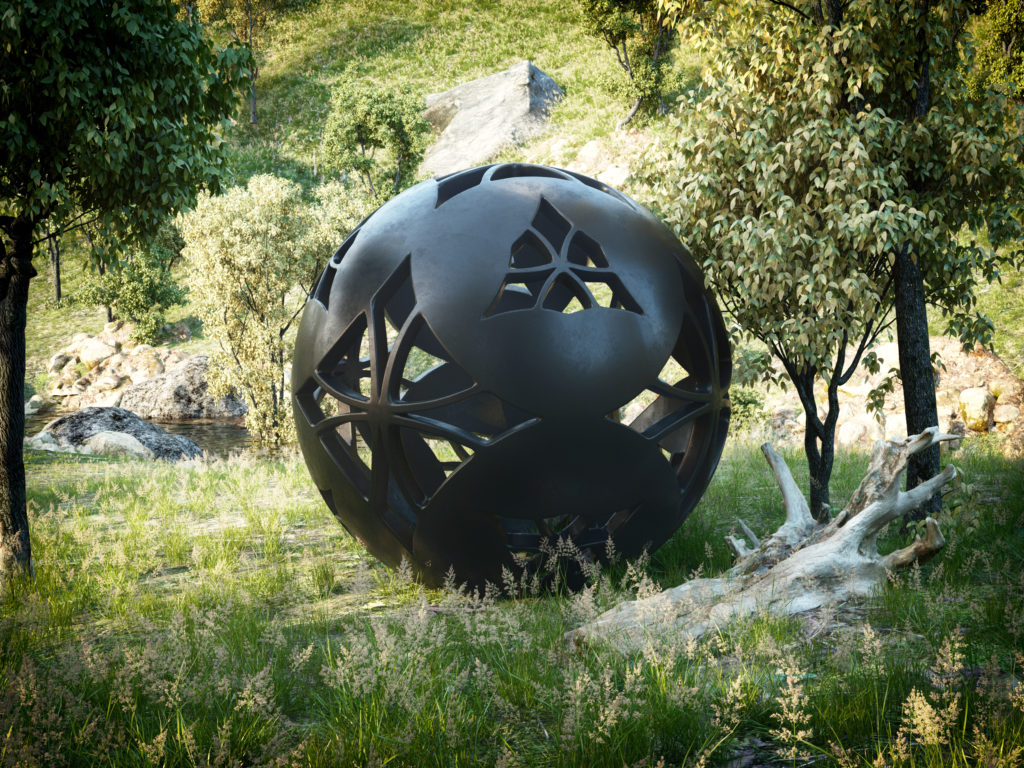 Read what Juan had to tell us!

It was 1998, and I was teaching AutoCad 14 and about to finish university, when a world of possibilities opened up as soon as I became acquainted with 3D Studio R2.5. I could see and navigate the project  in the viewports, and I decided that this was my design process! Since then I have never stopped updating my knowledge and skills, and never stopped looking for new 3D tools to help me in my work.
I decided to study architecture at age 8, because I loved spending time drawing, and I also studied oil painting at 12, in a neighbor's garden. Art was a big part of my hobbies.
60 x 60 cm Mixed media from a series of images captured in high contrast negative; all images are entirely figurative, 2006
For a while I decided to follow painting as a possible career path, and my dream was to go to Florence to study painting. Florence is a city that means so much to art in general! I sold my furniture, my car, bought my ticket, and a month before I left, someone asked me to do an archaeology book.
I knew the essentials about the work that would be involved –  I was asked to make a 3D scene about how Palenque, Chiapas (Mayan architecture) might have looked when it was lived in. I was very attracted to the idea and decided to accept the challenge; I went to Europe for a month, and on my return hired 3 people, and we set out to generate 3D views of a city that we did not know… so we visited it and ended up living there for 6 months. We measured, we took thousands of photos, and had a most pleasant experience using archviz tools for archaeology!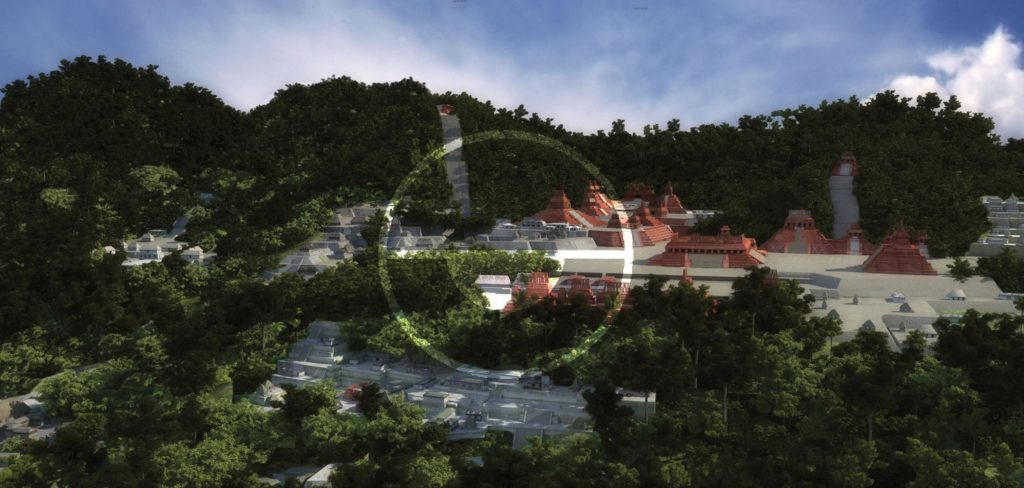 The Palenque virtual reconstruction, 2008.
Autodesk 3ds Max 2009 / V-Ray 1.5 / Photoshop CS4
Immediately after this, I continued working with architecture, on various tourism projects and urban development. However the desire to continue working with archaeology was chasing me; for me there was nothing more exciting than the dream to work alongside archaeologists and use scientific data to create visualizations of how places might have looked. Bringing these places to life in vivid color meant that these places became real!
It was in 2010 that the National Institute of Anthropology (INAH) hired me to illustrate an exhibit at the most important museum in Latin America, the National Anthropology Museum. The exhibition showcased six Mesoamerican cities that are the heritage of humanity.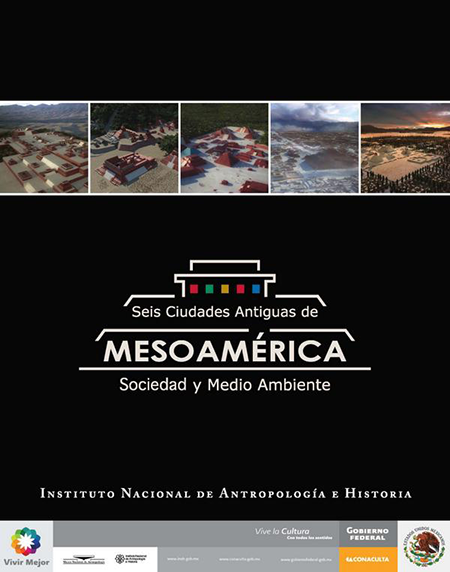 The poster, and a video of opening of the exhibition
You can see a sample of renders from the exhibition below. Of course all this was back before Corona Renderer was available!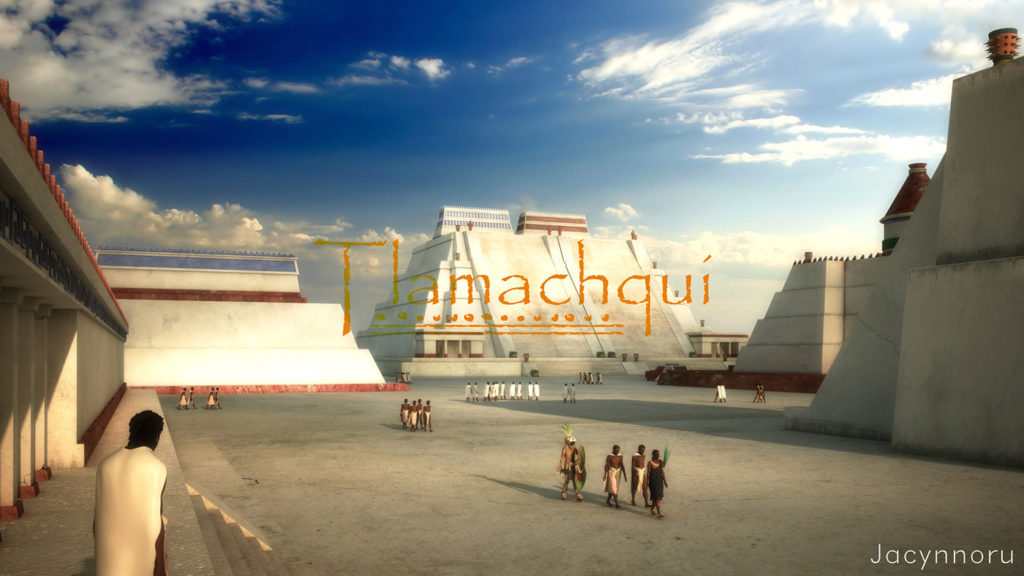 Tenochtitlan,Mexico
Autodesk 3ds Max 2010 / V-Ray 2.0 / Photoshop CS4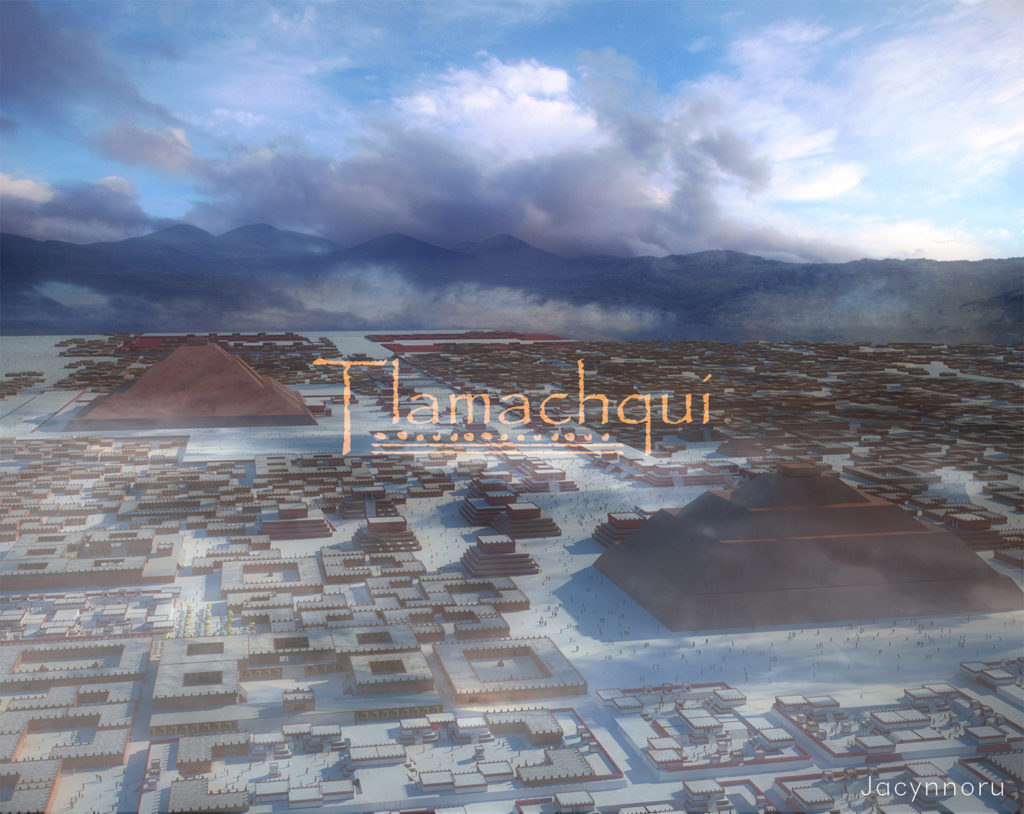 Teotihuacan,Edo. of Mexico
Autodesk 3ds Max 2010 / V-Ray 2.0 / Photoshop CS4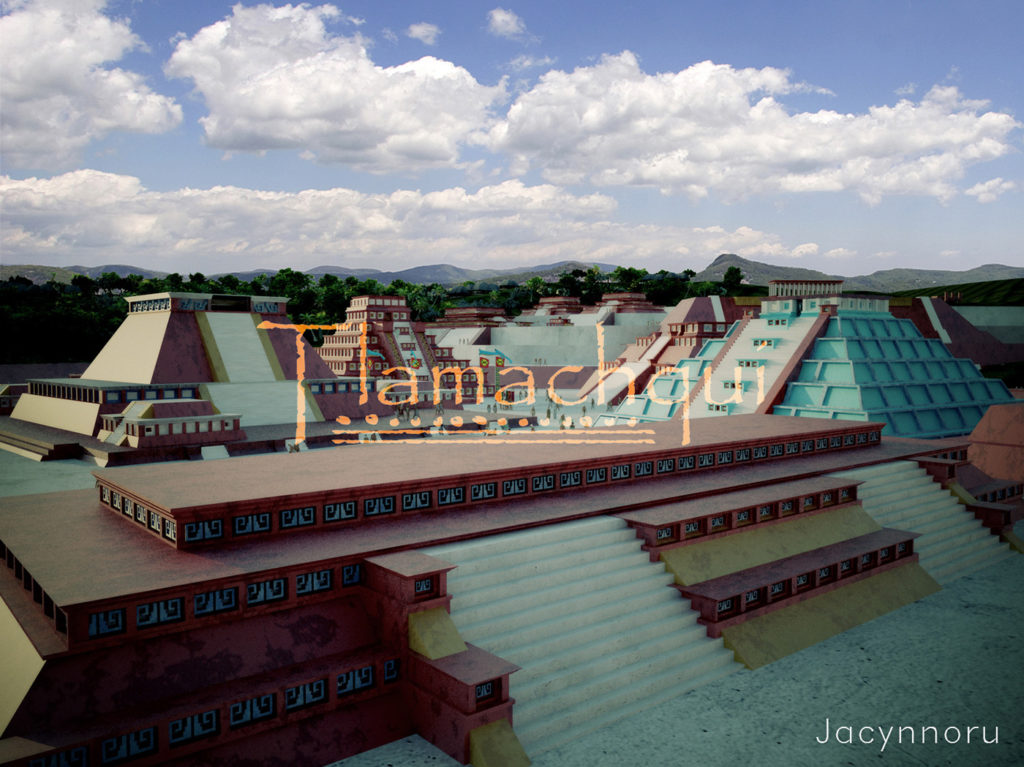 Tajin, Veracruz
Autodesk 3ds Max 2010 / V-Ray 2.0 / Photoshop CS4
After the exhibition I received requests to make images for magazines, publications abroad, Spain, Italy, USA, etc. I was very proud when The Quo and Discovery Channel Magazine gave me the recognition of Mente Imagen, meaning "Image Mind":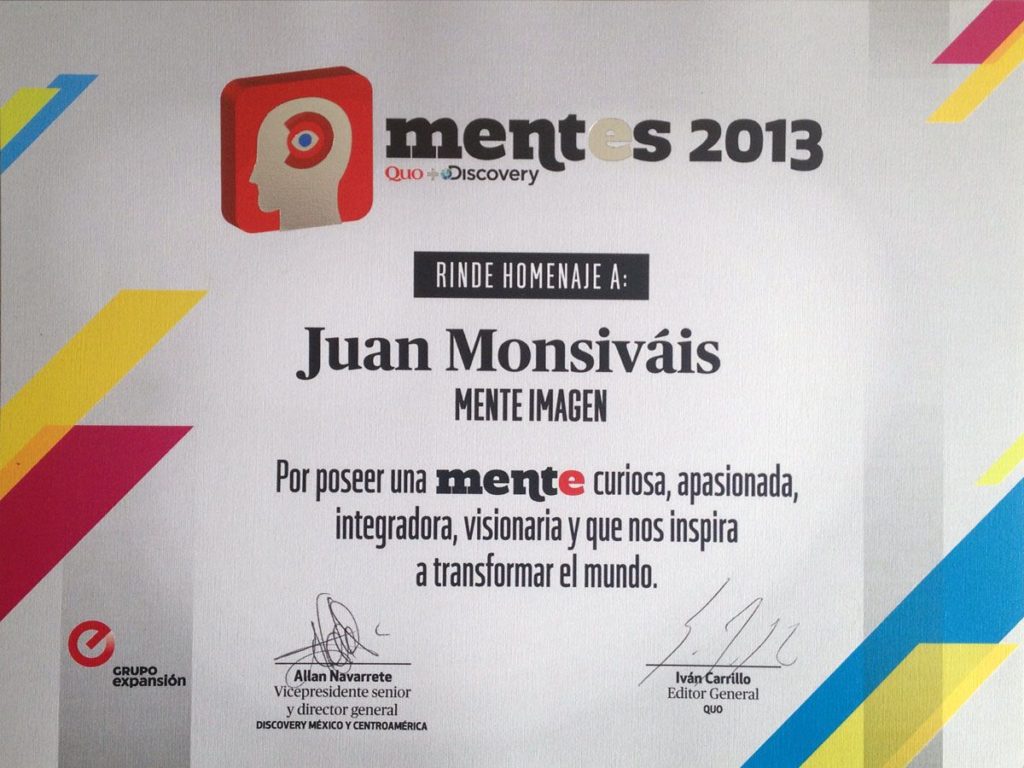 After that, I gave a series of lectures and exhibitions in Mexico and abroad on the topic of virtual reconstruction of archaeology and other topics: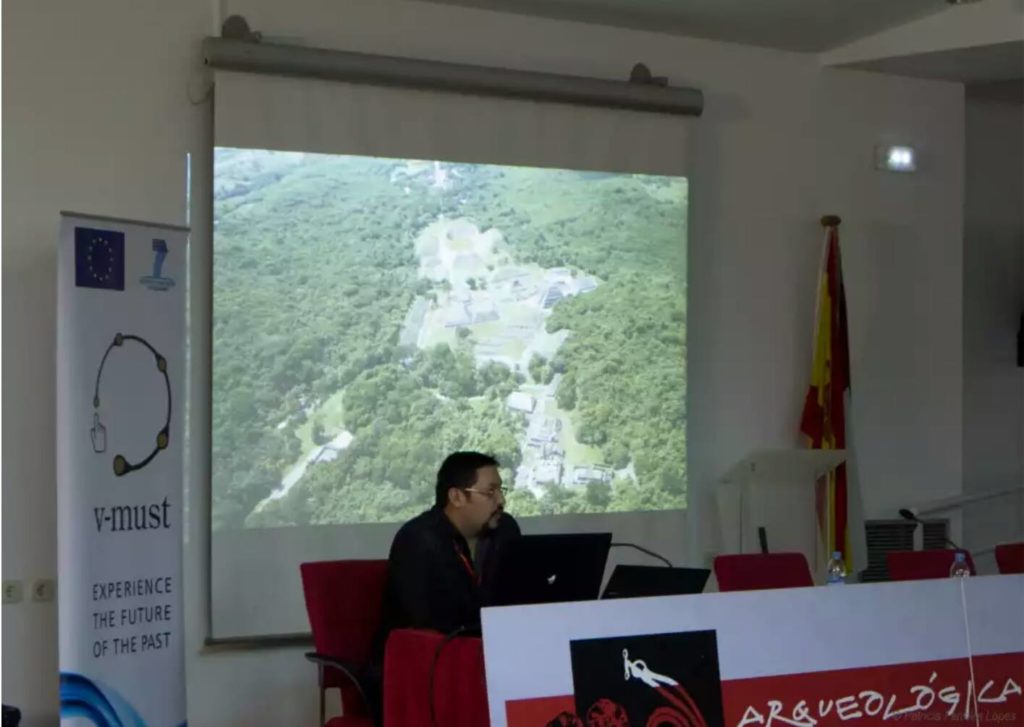 Lecture, virtual reconstruction of archeology in Mexico.
CD. Real, Spain, 2014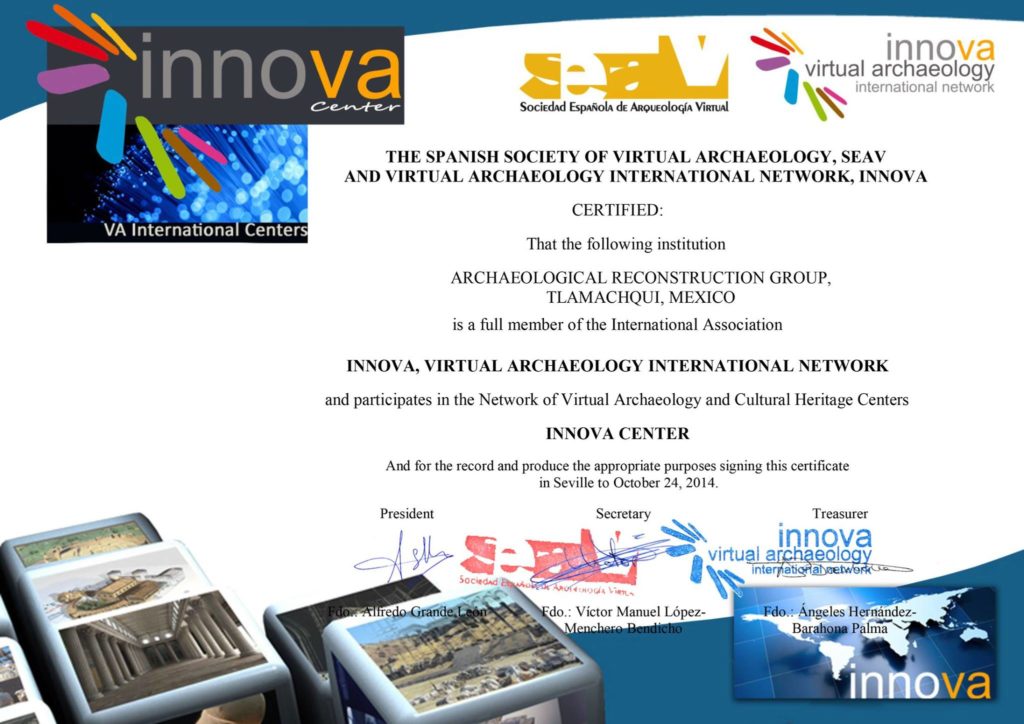 In 2014, I returned to give classes teaching 3ds Max 2014, and for a while I continued the process of getting my certification in 3ds Max. Before 2010, it was very difficult to obtain certification.
Then one good day, while browsing the internet I discovered Corona Renderer Alpha V3. I thought of all the possibilities it could give my work and my workflows, so I started using this early alpha version. I thought to myself, if only I could negotiate with Ondra, to help me have Corona supporting me in generating better views and creating 360 ° virtual reality experiences… but at the time there were few options, as the engine was just starting out. I still have a screenshot of some of the settings from back then!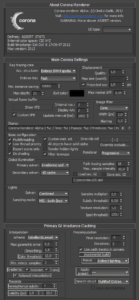 I continued to pay attention to the advances and developments with Corona, while I continued using V-Ray and other engines for commercial projects. Corona Renderer surprised me with new things, like when in the Alpha V6 version when you could pause the render and then resume rendering later – that drove me wild with enthusiasm!
At the end of 2015, I had to devote myself to architecture and put archaeology aside, because I had to pay bills.
I decided to enter the Evermotion 2015 challenge, with an idea about a loft adapted from a church. I started the scene with V-Ray, then I decided to change to Corona Render; probably at the end, I used elements of V-Ray and Corona and mixed them in Photoshop: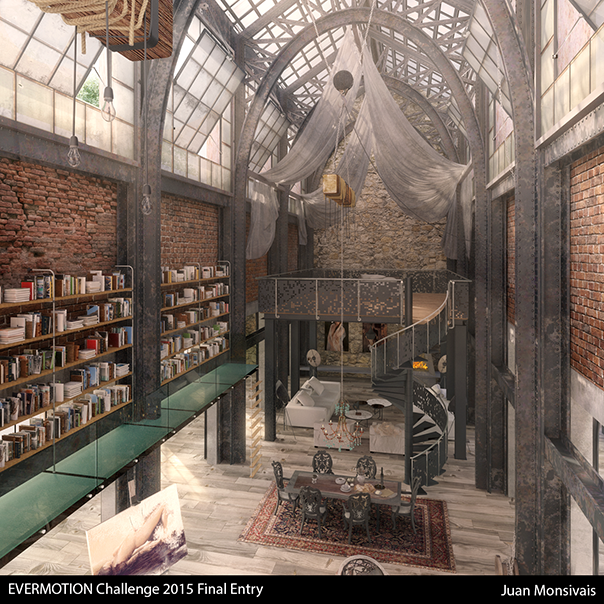 Unfortunately I did not win, but the ease with which Corona Renderer handled the light, atmospheric effects, and materials, with everything shown in the interactive view; how you can pause the image and resume it – all of that is what has made me continue working with this incredible engine. Even though my computer at that time was a Core i7 4790K, Titan GeForce and 32 GB of RAM, I started to increase the number of polygons in my scenes thanks to the ease of working on my images that came from using Corona Renderer.
In 2015, I was working on convincing the office to buy a license for Corona Render 1.1 for 3D Max 2016 to generate different views of various projects, and for that I used a picture of a project I did on my own home studio, Gasparbonta: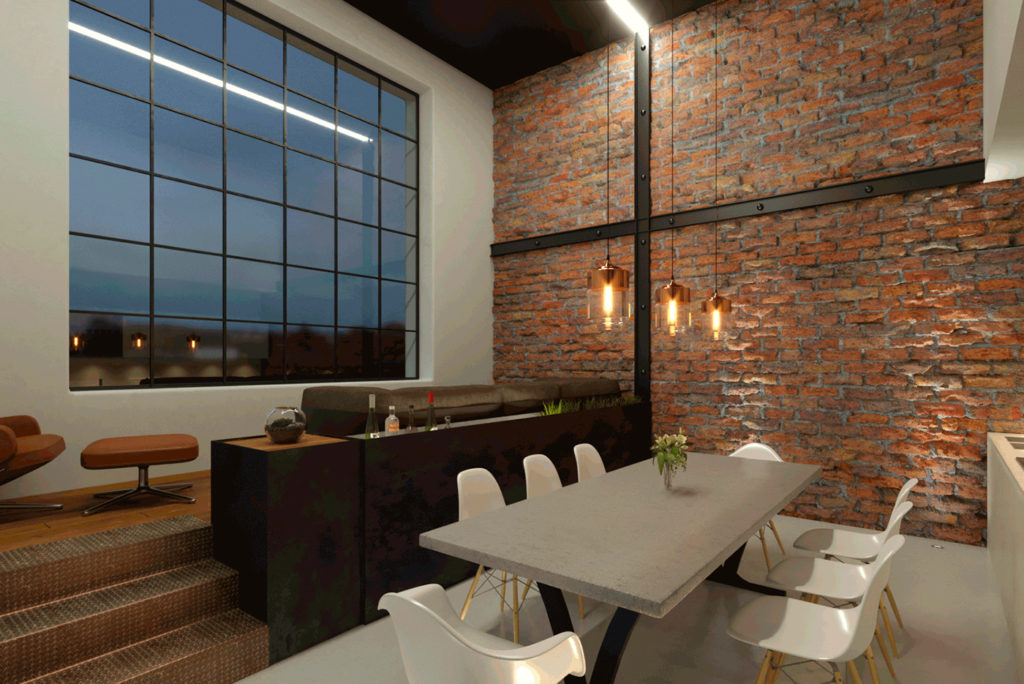 Now that I was using Corona Renderer all the time, it was with teary eyes that I saw when the Corona team launched the Corona Academy in November 2016.
However, travelling all the way to Prague was just not possible for me economically. Then, though, Ivan Zabalza attended the Corona Academy, and luckily decided to come to Mexico afterward – I proposed that he run a workshop to give official Certified Instructor status, and he agreed. Finally Corona had come to me in Mexico, and as a Certified Instructor I now have the backing of Render Legion!
Now my head is full of plans! First, to teach and give a little of what I have seen of the evolution of this great creation of Ondra's – software which has given me many creative freedoms. I have started my own courses to do that.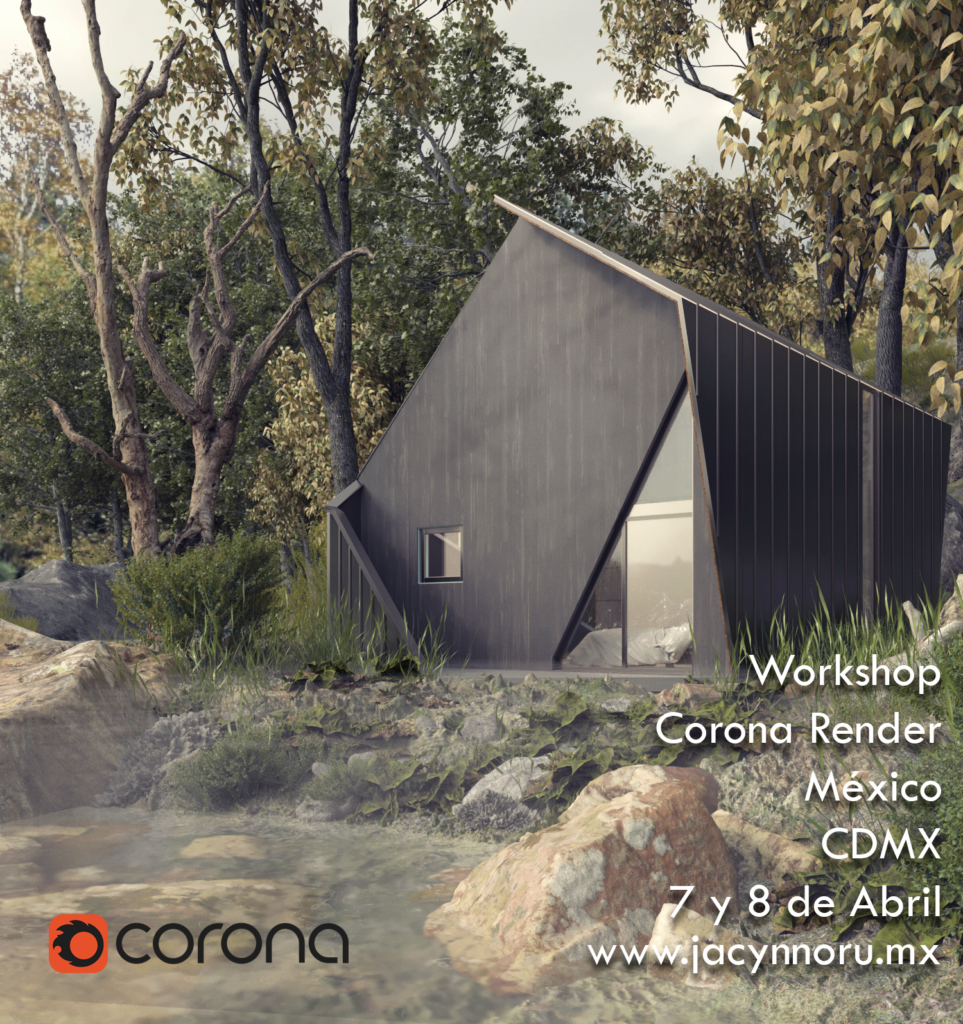 Also, I was tired of traditional renderers, and Corona let me innovate and start creating renderings that were art – surreal renders, as well as photoreal: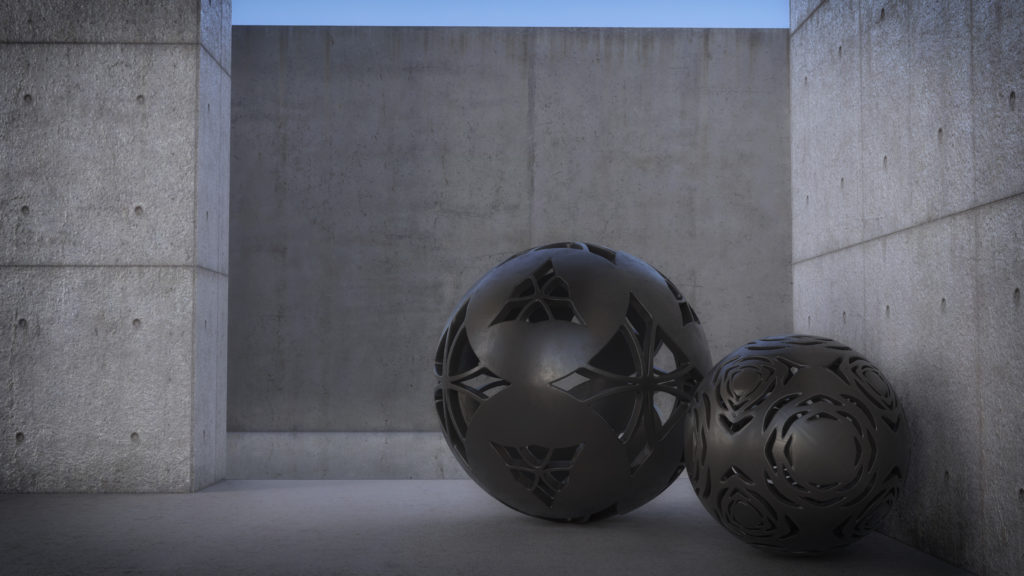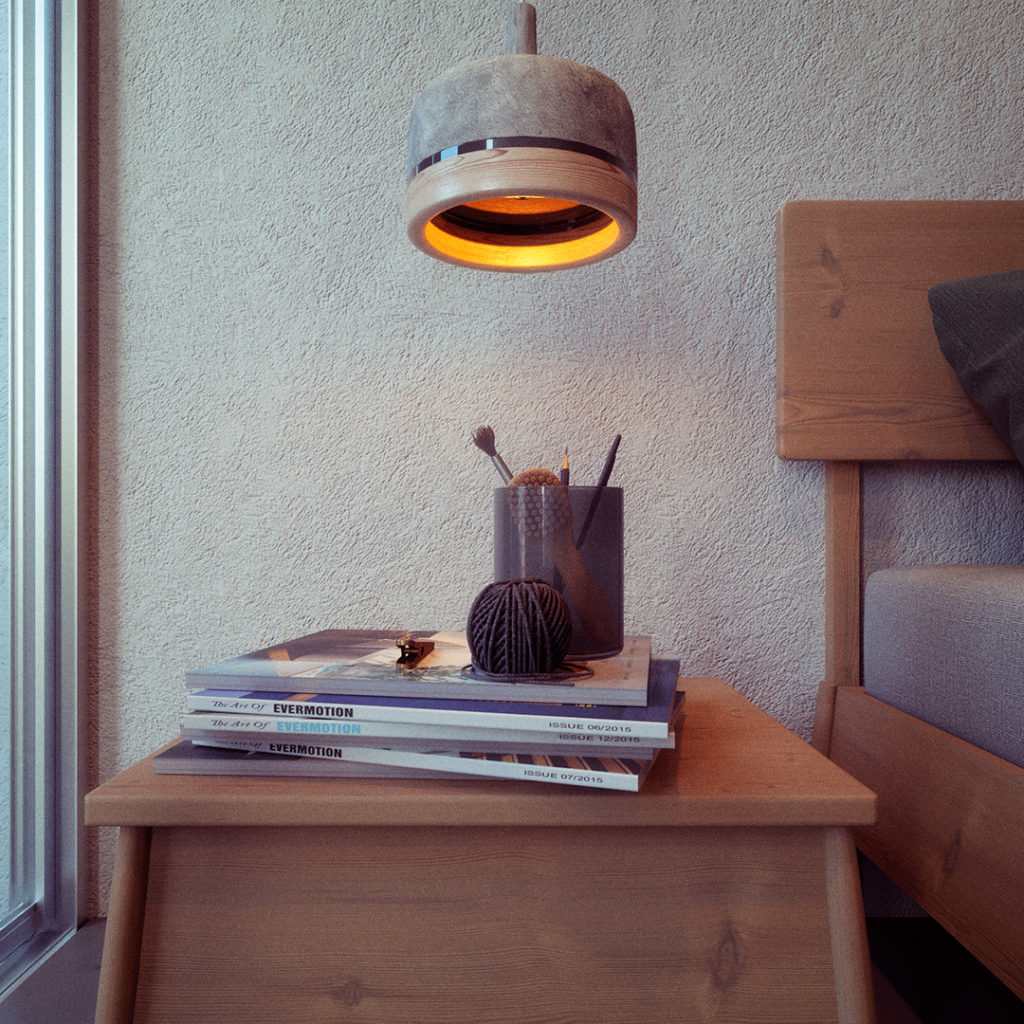 It also lets me make my images more "impactful", and lets me create more proposals, and to regain some of what I did in the Tlamachqui project and generate a more realistic view of the archaeological sites in Mexico.
I'm grateful to have my Certified Instructor status, but I do still want to be a Primary Certified Instructor as well, so I will be saving the money in order to attend the Corona Academy itself and then I can finally meet Ondra and the team in person!
Juan Monsivais
Facebook page: https://www.facebook.com/jacynnoru/