Matteo Rossi is a freelance 3D artist who uses Corona Renderer for Cinema 4D, and specializes in product visualization – with a particular love of automotive rendering. We had a chat with him about his career, choice of tools, and a recent meeting with Horacio Pagani himself.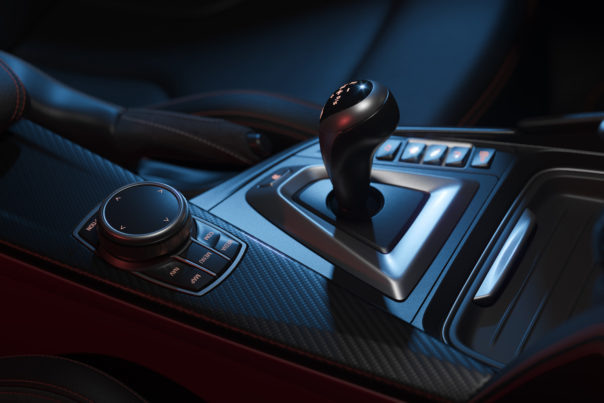 Read about Matteo's work!
Tell us a little about yourself.
I'm Matteo Rossi, 25 years old, and I'm a freelance 3D artist living near Milan, in north Italy. I studied graphic design at the university and then I decided to focus my professional career on CGI, making it my core business. At the moment I both work alone and cooperate with other talented 3D artists and photographers; I mainly do product visualization for various companies.
What first triggered your interest in the world of 3D?
While in high school, I was a graffiti writer! My passion for graffiti lead me to first discover Photoshop and Illustrator, and then Blender, which I decided to start using to create more advanced 3D graffiti stuff.
At first I was pretty amazed by 3D models and renders made by 3D artists and I was so excited to learn Blender…. but I gave up almost immediately since the software was really hard to learn. Later though, in 2011, I discovered Cinema 4D and I fell in love with it, thanks in part to the software and also to Greyscale Gorilla's superb tutorials.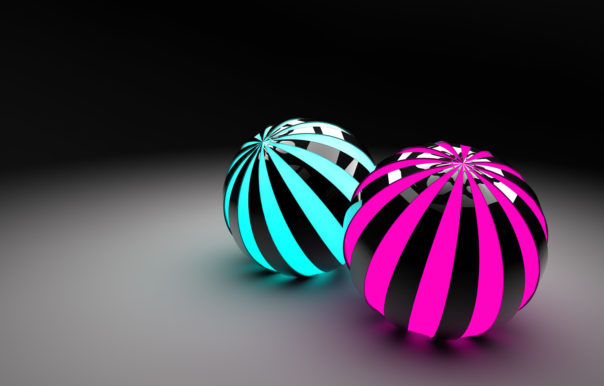 Was automotive always your main passion? And what drew you to automotive rendering in particular
I've had a big passion for cars and Motorsport (MotoGP especially) since I was a young kid; I think I inherited this passion from both my father and grandfather. Being a petrolhead lead me to render cars of course. My first car rendering was done in 2016; it's pretty funny to look at it now, but everyone has a starting point!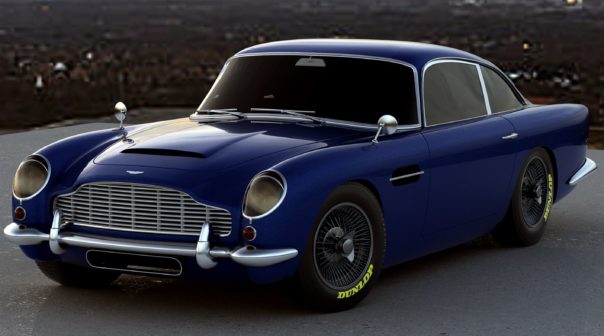 What tools did you use for automotive rendering when you started out?
I was already using Cinema 4D by then, and back then I used V-Ray 1.9 as the render engine.
How did your learning and career progress?
Freelancing is not an easy career in the beginning; it's almost a battlefield. After 2 years of working at it, I'm starting to focus on the business aspects and how that actually works, so I'm spending a lot of time improving my entrepreneurial mindset and my communication skills.

Talking about CGI itself, I still consider myself a neophyte of the CGI world – I have a lot of things to learn and improve, both in technical and artistic terms. When I look at renders I did a couple of months ago, I always think "Now I could do it a little bit better!" The path of a CG artist is based on studying and learning new stuff every day, and fortunately I find this pretty cool and exciting.
Any favorite projects so far?
If I have to pick a project I would choose the "mountain bike project" done during a C4D+V-Ray masterclass at the end of 2016. I modeled the entire bike and rendered it using V-Ray. The images are a bit old now and have some flaws, but I'm very proud of this project and it has a special meaning to me; I consider it to be the turning point between my student career and my professional career.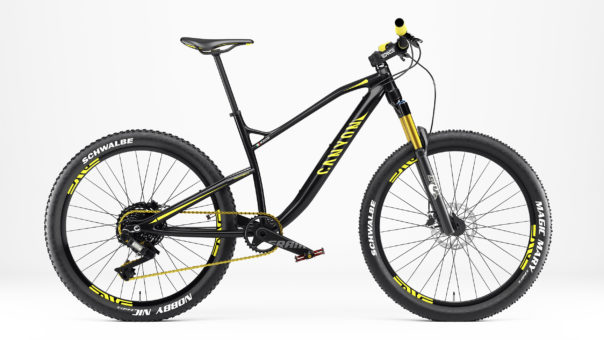 What is it about Cinema 4D that makes it your tool of choice?
Cinema 4D is really easy compared to other 3D software (at least, based on my experience). It's a complete package with an intuitive user interface, complete modeling tools, awesome mograph tools for animation, and it rarely crashes. I started with Cinema, and I still love working with it.
How did you first discover Corona Renderer?
I first read about Corona in 2016 on various CGI forums and Facebook groups. I was pretty impressed by the archviz renders (interiors especially), as the light was so warm and soft in all the images I saw. I decided to give it a try at the beginning of September 2018 and I was feeling so good after 3 or 4 days of Corona! Now it is my main, and in fact only, rendering engine.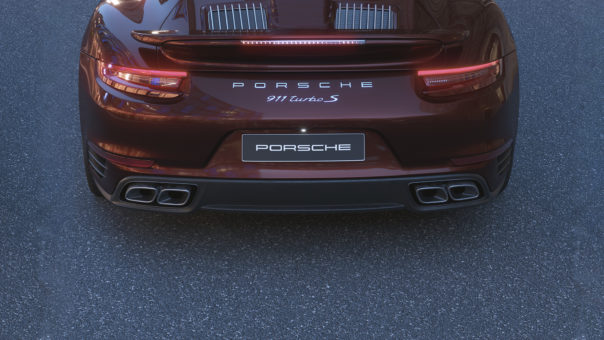 What is it that Corona Renderer lets you do, or lets you do faster, compared to other render engines?
The first thing that impressed me about Corona is its ease of use and the user friendly workflow.
I'm in love with the tone mapping, but my favourite feature of all is LightMix – when I'm doing product visualizations, it is a godsend. It allows you to take your lights and tweak them to perfection doing just 1 render.
I also love the ability to stop a render and resume it later using .cxr images.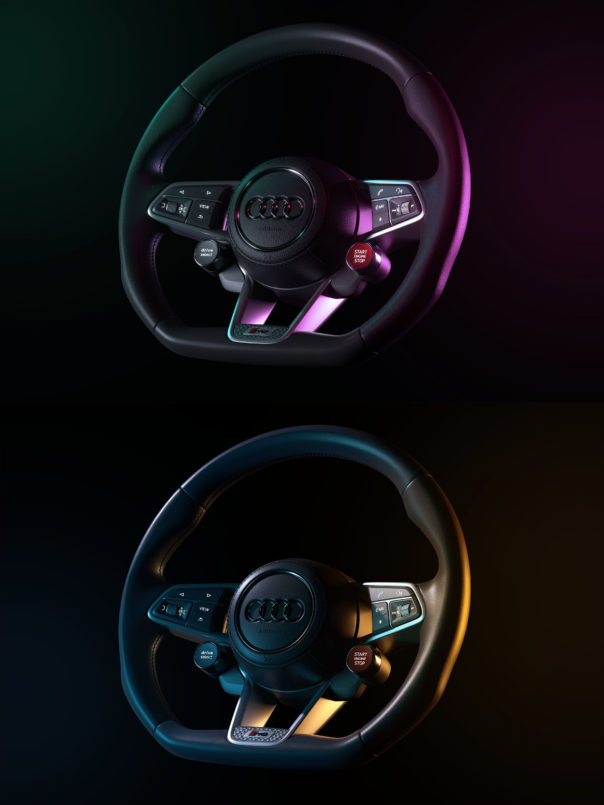 Recently, you met Horacio Pagani himself, and he signed one of your renders. Tell us about that awesome story!
I discovered that Horacio Pagani was going to present Pagani's new book in Milan and I was so excited to go and meet him! I had the idea to create a render, print it, and take it along, hoping to let him sign it.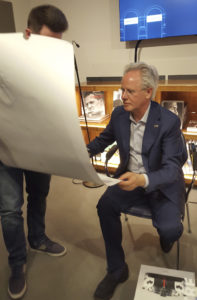 Unluckily, I had just 1 day to make the render from scratch, as I saw the event on Facebook on Friday, and the event itself was taking place on Tuesday; so I did the render in 6 hours, and sent it for printing overnight.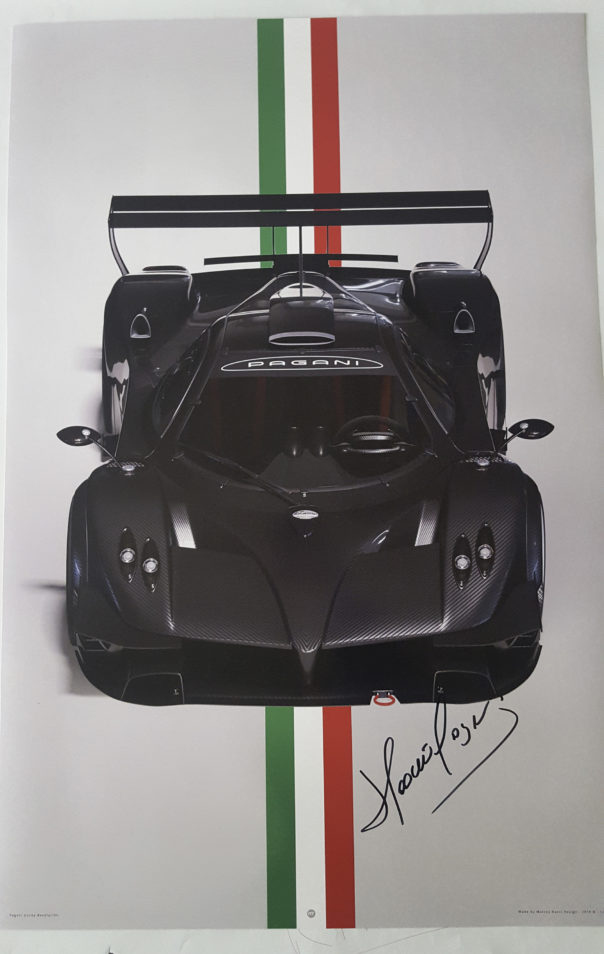 It would have been great to spend 3 or 4 days on this project to make it flawless – however, despite that limited time, Horacio was amazed by the render and congratulated me on my work… It would be a dream to work for Pagani one day and render their amazing pieces of art!
I am sure everyone involved in automotive rendering gets asked this 🙂 What kind of car do you drive, and do you ever get to drive any of the cars you render?
Pretty mean question, since I drive an old Toyota Yaris at the moment! I'm planning to purchase a new car by the end of 2019; I'm still deciding between a Ford Fiesta ST and a Toyota GT86.
What advice would you give to someone just starting out in automotive rendering?
I think that the most important thing for any CG artist – whether they are in archviz, automotive, product visualization, or any other field – is to understand how the real world works, how real light works, and try to recreate that while rendering. I think that a strong photographic knowledge is mandatory these days for CG artists. We should approach the 3D world like a real photographer would do in his studio or on an outside shoot.
Tips for automotive artists: focus on your tyre materials! I think that tyres are the key to getting a realistic image.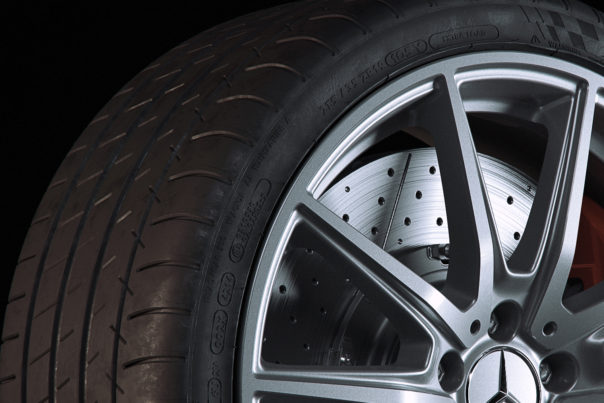 Any projects that you are working on now that you can tell us about?
I'm currently working on some commercial projects, they're not super cool but you have to pay bills. Talking about personal projects, I'm modeling a Ferrari Enzo and a MotoGP bike (Valentino Rossi's 2003 Honda RC211V). I want to make these models ultra detailed, and I'm planning an animation for both in the next few months.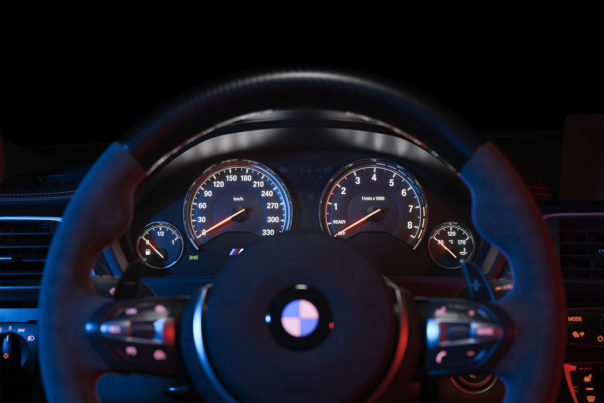 What are your plans for the future?
I want to improve my skills in animation, since it's a very elegant and complete way to showcase projects; lots of companies are asking for both commercial and technical animation so it's a crucial area to consider.
Best regards,
Matteo
LINKS:
Webpage: www.teorossi.it
Facebook: www.facebook.com/matteorossi3d/