---
Thanks to a discussion with Corona Renderer users, we have decided to adjust some of the things in this article. Please read follow-up article here.
---
Prices & Licensing
One of the most complicated topics which we have encountered yet. We are talking about this for the second time. This time we have much clearer image, but still it is a big step into the unknown. We have done our research, calculated costs of future development, compared licensing options, exchanged numerous emails, made countless hours on skype and killed couple of hours on meetings regarding this topic. You can read the results below.
---
Constructing prices
When deciding the prices, we had 2 goals: to secure reliable enough funding for future development of Corona, and to maximize user's benefit. Decisions contradicting these goals were scrapped. We made a tough decision recently about reselling our software. We had to decline couple of request from resellers willing to promote and sell Corona, because the sales provisions were set too high. We would have to either take that percentage from our part, which would leave us with less money for development, or put Corona prices up about tens of percent. Neither of those options would benefit you – users. Hopefully it will not backfire at us.
---

What is the Big Issue?
It is not the developing kick ass renderer. It is not even budget constrains, setting up sales channel or sorting out taxes for sales which will go all over the world.
It is license politics, pricing, and all legislation burden which comes with it. Corona Renderer is actively used in 134 countries around the world.  In some of these countries monthly average Purchasing Power Parity is less than 226 USD while in some others this number is almost over 4.000 USD. Even with the invention of the internet and fast connection our job as CG artists is not really that global. Most of the artists still do most of their jobs for local customers for local prices.
So that is just the basics of the the problem.
---
The Traditional License Options
Another problem comes with licensing. After researching various license models we have rounded two possible solutions which are used today. Box License and traditional SaaS License.
They both suck and here is why.
Why Traditional Box License Sucks
Updates  Are Limited
Since updates are paid and companies rely on them heavily in their budgets, they need to wait some time (typically 12-24 months) to accumulate enough new features so users will want to upgrade. We instead want to deliver you our the latest tech as soon as possible, as we were doing until now. We do not want to postpone any features release to optimize sales.
More risky for the company
If the company has only one product (as do we), each update needs to sell well to keep it afloat. One bad update would mean losing considerable income for next 12-24 months, which could be fatal, since you don't know in advance how it will sell. Steady income is much easier to manage.
Immediate Expense for the Users
So a new product or update is out and your competition is getting it. You should probably get it too. But what if you need many licenses, and you do not have the money saved up? Lately artists are asking us when we will release the commercial version, because they want to know when they should start saving money to buy it. This is not an issue with SaaS – steady expenses are much easier to manage.
Why Traditional SaaS Sucks
We are aware of the bad rep of SaaS models implemented by other companies. Users especially complain about:
SaaS "per month" is actually per year
Some products advertise themselves as pay per month solution, however you must pay once for whole year, only the price is divided by 12 in the marketing materials. Real pay monthly fee is not available, or only with ridiculous conditions/prices.
Paid Monthly, but if you will decide to cancel, then pay 6 months
Again, what is the point of this behavior? What if that product is really worthless, do you have to pay for this mistake whole 6 months?
Want older build? Forget that and be forced to install new one
Re-branding the same old product as a "cloud solution" during the SaaS transition can go horribly wrong.  Running auto-updater on background that will install new version with new bugs during live jobs is just… plain stupid.
Once your license expires, you will lose access for your files
This is simply not fair. There must be a way to open and at least export the files.
Both of this solutions have their limits and we are aware of them. However we kind of like original idea of SaaS (Software As A Service) but we have to fix it a lot to make it work for you and us.
---

 Fair SaaS
We call it simply Fair SaaS. It is SaaS based model without the common problems mentioned above. Why do we think that?
True per-month payment
Not paying 1 year up front.
No minimal "contract" length
Ever. If you want to cancel, simply do it. No more months will be charged.
(Non-mandatory) Updates are Available On Daily Basis
If we will produce something really good, we want to share it with you. We would like to commit to publishing One Stable build per month, plus the regular daily builds we do now.

Users can "punish" the developer for bad decisions


If we decide to go a wrong way which is against interest of the users, you are not obligated to update to the new version, or to pay us for another month.

Access your files even if you do not have license anymore


Even

if you will decide not to continue using software, there will be always free version which will allow you view, preview and export your files. Promise

Scale up and down licenses as needed




If you are small or big studio and you need to hire more artists just for a short term project, simply buy more licenses and get rid off them right after job is done. Save money.

Flexible – Pay only when you need the software
If you or your employees go to extensive holidays you can stop your license(s). Do not pay for something you do not need.
Affordable
We really believe that this option makes our software more affordable worldwide. It will also help you do the budgeting for the jobs.
---
 Licensing Types
Corona Renderer will be available in two main licensing options.
Fair SaaS & Box License for more the more stubborn users 🙂

---
 Fair SaaS License
We think that our Fair SaaS is the best option for you and also for us. We can see how happy you are with our development, we can easily plan and scale our business on the go and you can easily budget jobs and get Corona for great price. It brings benefits to both sides. Standard price is 24.99 EUR, but if you subscribe during the first 30 days of sales, we will lower price to 19.90 EUR per month during the whole first year!

Paid Monthly


Cancel Anytime

– No minimum length of contract
Free upgrades

– Do not pay for upgrades, get them free as soon as they are ready



Daily build access  – You will always get your hands on the latest tech if you want
Render Nodes – You will get 3 render nodes for free with your license! CHANGED> You can get more render nodes now. Read more here
Access your files  – In case that you will get rid of your license, you can open, view, export a preview your renders with free version of Corona Renderer (Some limitations regarding resolution/number of passes/… will be placed)
---
 Box License
We also understand that some people just don't want SaaS at any cost. Well so even for you we have the traditional Box Model. You can buy the licence once and have it forever. You can sell it or do whatever you want. It is yours. Forever. There are some little disadvantages when compared to SaaS. Free updates are only for 90 days after purchase. No daily builds or additional upgrades are for free. CHANGED > read more here. There will be a subscription that will get you access to daily builds and all upgrades exactly as you have it with the Fair SaaS license.
This box version comes also with 30 days launch promo price of 349 EUR.

Paid Once – Just once.


Keep it Forever

– The license is yours, use it, throw it way or sell it.

Free upgrades only for 90 days

– You will get free upgrades just for 90 days. CHANGED > read more here

No Daily build access  – But you can buy subscription to get both daily builds and updates for additional year.

Render Nodes

– You will get 3 render nodes for free with your license!
---
Other License Types
Special license types, which will be  available upon request.
Educational & Farm licenses. These licenses will not be available to buy in our online web store, they will have their own set of requirements and you will have to contact us prior buying.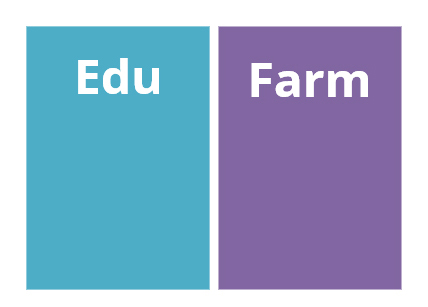 ---
Educational / Student License
Educational / Student License is aimed to students and schools. Students of any high school & university of any type are eligible to get the license.  Schools and universities can also buy licenses for their computer systems. Student can use their license for commercial jobs.

Paid Yearly

 – Yes, the price of 24.99 EUR is paid once per year


Free upgrades

– Do not pay for upgrades, get them free as soon as they are ready



No Daily build access  – Sorry guys, no benefit here
Render Nodes – You will get 1 render node for free with your license!
Commercial Jobs – Yes, you can use your license for your commercial freelance/employment jobs

Access your files

  – In case that you will get rid of your license, you can open, view, export a preview your renders with free version of Corona Renderer. (Some limitations refarding number of passes and resolution will be placed)
---
Farm License
If you are Commercial Renderfarm owner or if you run Cloud Renderfarm service you can easily get licenses for all your machines without initial investment on as many machines as you want. Payment is based on sharing revenue model. Please contact us for more info.

Share Revenue

– 10-15% revenue from all jobs rendered using Corona Renderer

Free upgrades

Daily build access
Render Nodes – unlimited
---
Availability & Release Date
Sales will start in November When it's done. We do not want to give you exact date yet – we still want to cram in some new features. Let's leave it as surprise. We will try to deliver Corona Renderer for 3ds max as soon as possible.

---
What will be included in version 1.0?
We will write additional  articles where we will show you the technologies we cook for you in depth. Here is the preview of what you can expect:
Full Featured Interactive Rendering
SSSR – Sub Surface Scattering Revolution
GGX Microfacet Model
New Corona Scatter
New Blend Material
New UHD Cache for Animations
Speed improvements: approximately 25%
---
Other platforms
These prices are for the 3ds max version only. We will keep other versions (standalone, Maya, Cinema4D) free even after New year, until they are stable and feature-complete enough for commercial release. Then we will decide their pricing  based on the principles we have described in this article.
Questions?
Ask them here on the blog or on our forum (in this thread). We are always open for discussion. We are doing this for you, so please let us know your opinion.
 Adam & Ondra