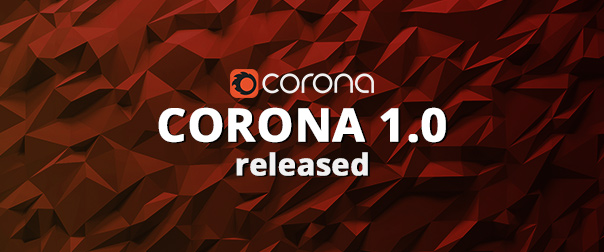 This is it. The road was a bit longer than we expected, but we are proudly releasing the version 1.0 of Corona Renderer for 3ds Max today. Cannot wait another second? Go get it now!
Licensing
Corona 1.0 is the first non-free version of Corona. It can be used in demo mode without any limitations (no maximum resolution, no watermarks, …) for 45 days. After that, purchasing a license will be necessary. You can read more about the licenses we offer here. We have also written extensively on the topic of licensing here on our blog: [1], [2].
Even though the demo will work for 45 days, we strongly recommend you get your license sooner, as we have a 45-day launch promo discount for all FairSaaS and Box licenses. With the discount, you can get Corona for as low as 19.99 € per month. See the prices and licensing for more details. Also various discounts and bonuses will be provided during (and sometimes after) this period.