Andrey, better known online as Anri_Ford, is a master at creating automotive renders that stand out from the crowd, because they feature vehicles that are dirty or worn rather than pristine and shiny. We spoke with him about how he has been integrating Allegorithmic's Substance tools into his workflow alongside Corona Renderer.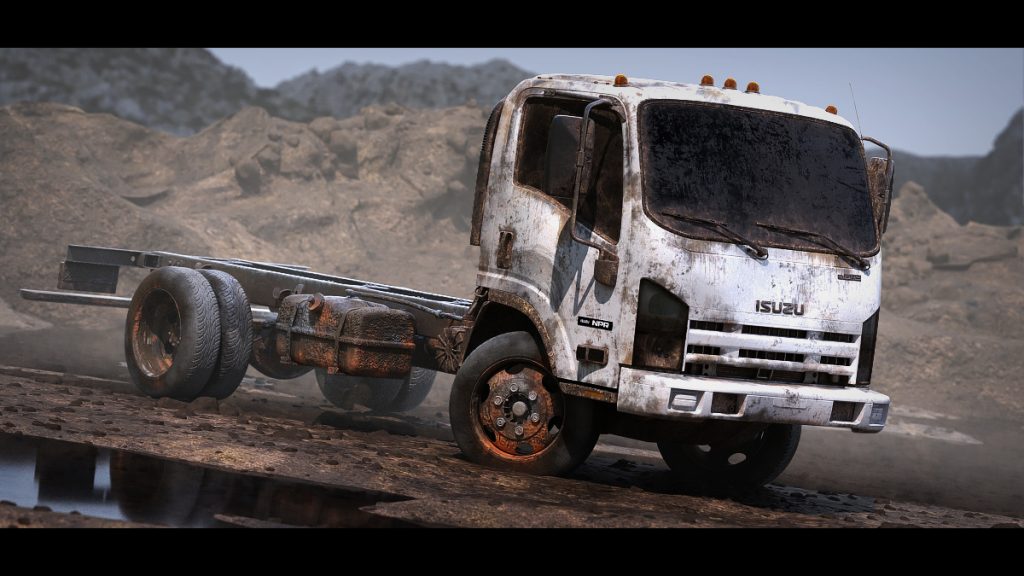 Read more about Andrey's work with Substance and Corona

Hello! My name is Andrey (Anri_Ford). I would like to share with you my impressions of working with Substance Painter from Allegorithmic, and about using it alongside Corona Renderer.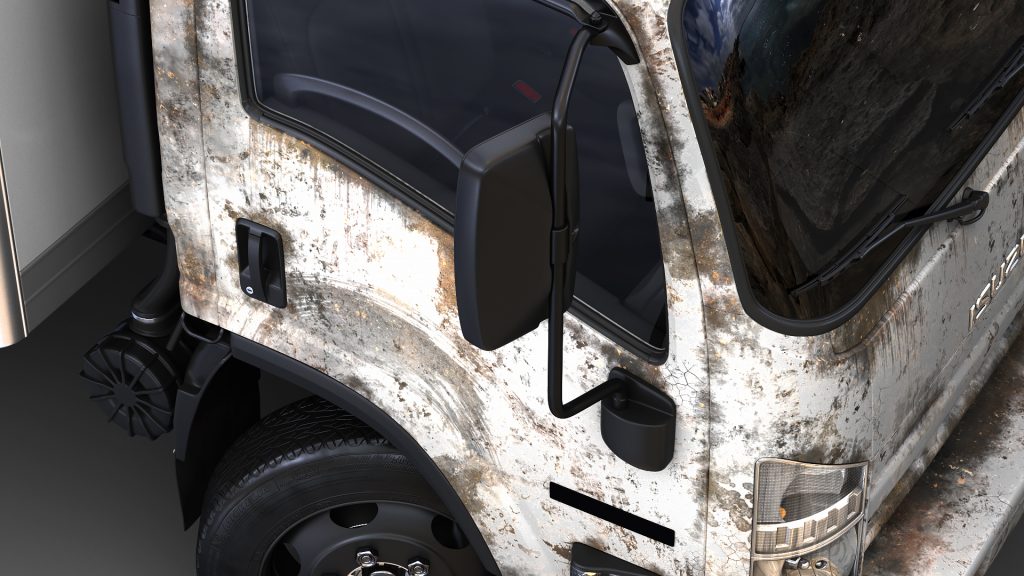 Trends in rendering change very quickly. Not too long ago, HDRI's were the "in thing" to use to act as a background in your scene – then that changed and rendering with just an image as a background rather than creating the surroundings in full 3D is now taken as a sign of the artist's laziness!
One of the other shifts in rendering trends is that the time has come when a render without worn textures and materials, without dirt and dust and wear-and-tear, looks uninteresting and no longer relevant.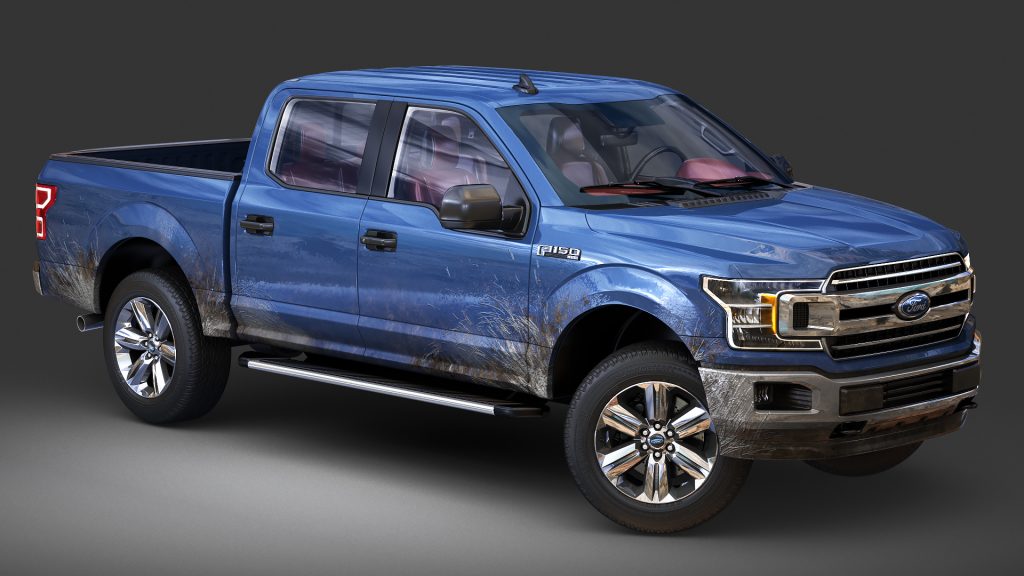 For a very long time, I was being told on various forums "your cars are too clean!" I resisted listening to that advice for a while, but now I make it a rule to "spoil" the textures of all of my cars, even if is just a little.
Dirt and dust give the car a realistic feel and make it seem more alive. I also like to put my cars into the mud, and that means that good textures are indispensable – you can't have a clean car in the middle of a swamp!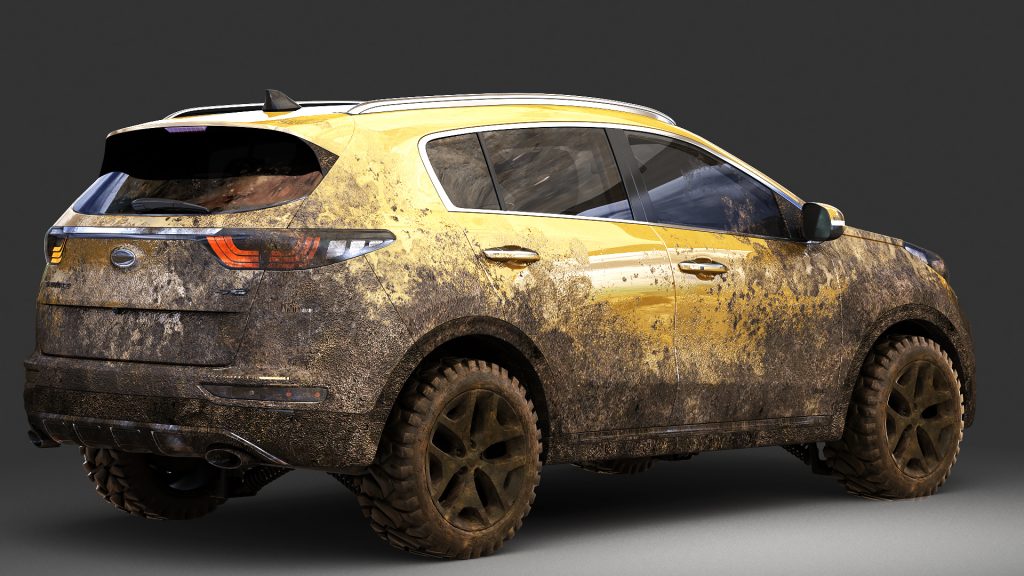 There are many programs available today for applying textures to a model, and each of them has their advantages and disadvantages. I'd been hearing a lot about Substance Painter on different forums, so I decided to try it for myself.
With Substance Painter, I particularly like the finished brushes and textures, and I am impressed with the smart materials and masks which let you quickly make realistic materials. Dirt and rust are the most popular theme for texturing cars.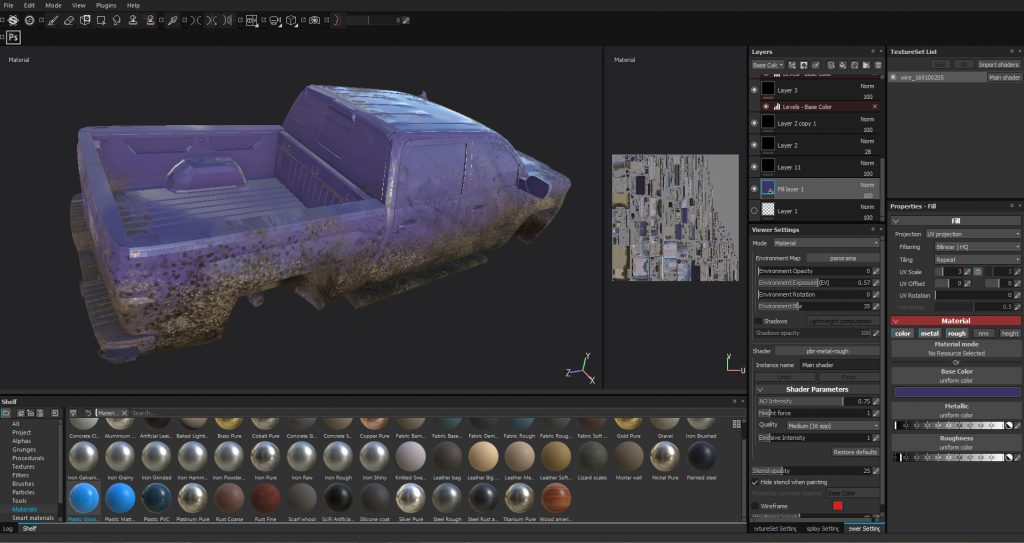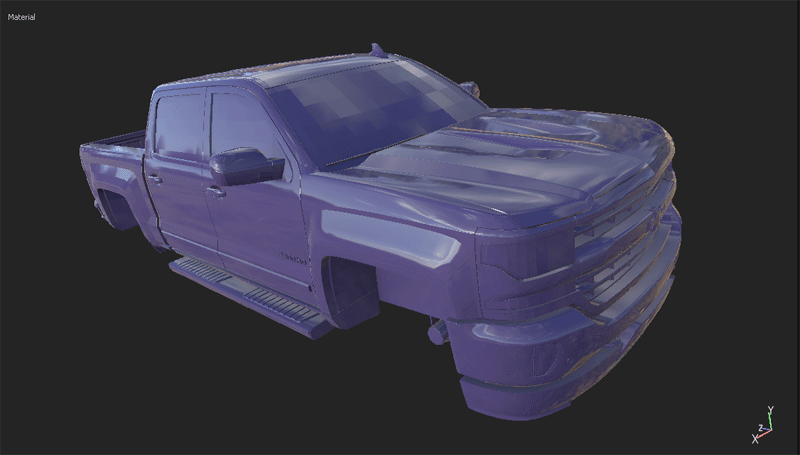 With Painter, it's easy to create maps for Corona Renderer, as it has a ready-made preset. I first used Substance Painter while creating a piece I called "Revival" and I found that it was easy to study and learn the program. Dirt can be drawn and simultaneously used to create a normal map. For convenience, you can also use a graphic tablet, which works really well with the program.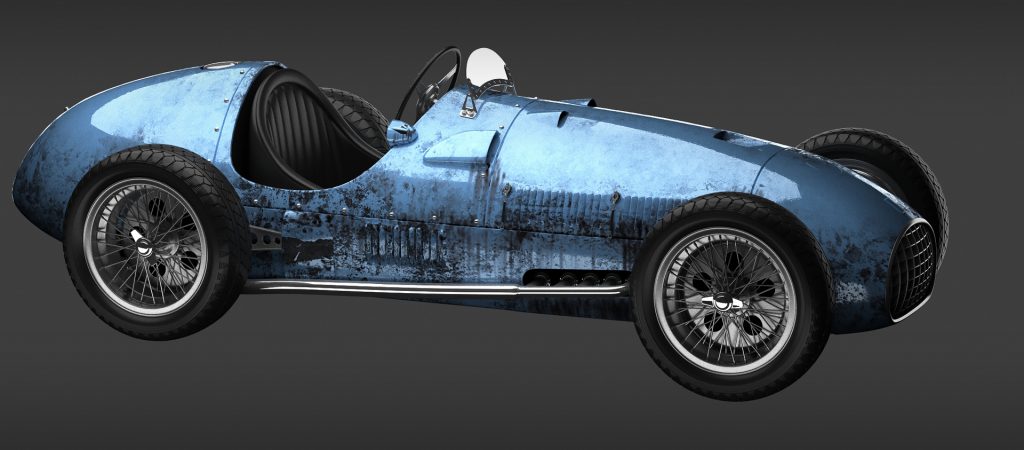 In future versions of Painter, I hope to see even more tools for working with dirt and rust., because a quick solution for aging things is super!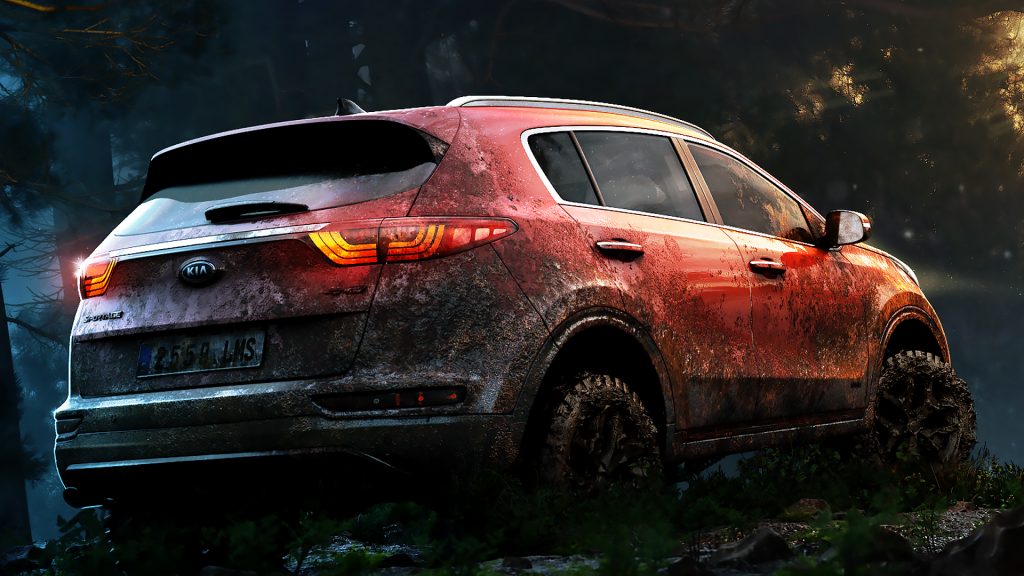 Now I always use Substance Painter and Corona for all my work, which sets the style of my renderings.
I believe that all modern 3D artists need to devote special attention to applying textures and working out details. Do not rush to show everyone your model with just basic textures, because there are many software products out there, like Substance Painter, that are easy to use and will help make your render even better!
Andrew Minakov, "anri_ford"
ArtStation: https://www.artstation.com/artist/anri_ford