Orangegraphics are a creative studio based in Zabrze, Poland. Founded in 2009, they specialize in focusing on quality rather than quantity. We spoke with founder Gregory Wojnar to learn about the studio and their workflow.
Read more about Orangegraphics

When did Orangegraphics get founded, and what motivated starting up the company?
Hello! My name is Gregory Wojnar (I am also known online as Gregory Guerra). Orangegraphics is a creative studio that I founded in 2009. I was working as a freelancer in the visualization field for a long time – however, the amount of work was always increasing, working beyond my regular hours had started to become a standard, and my irritation with that situation grew!
And that is why I decided that working in a team was the only way to go, and I founded Orangegraphics.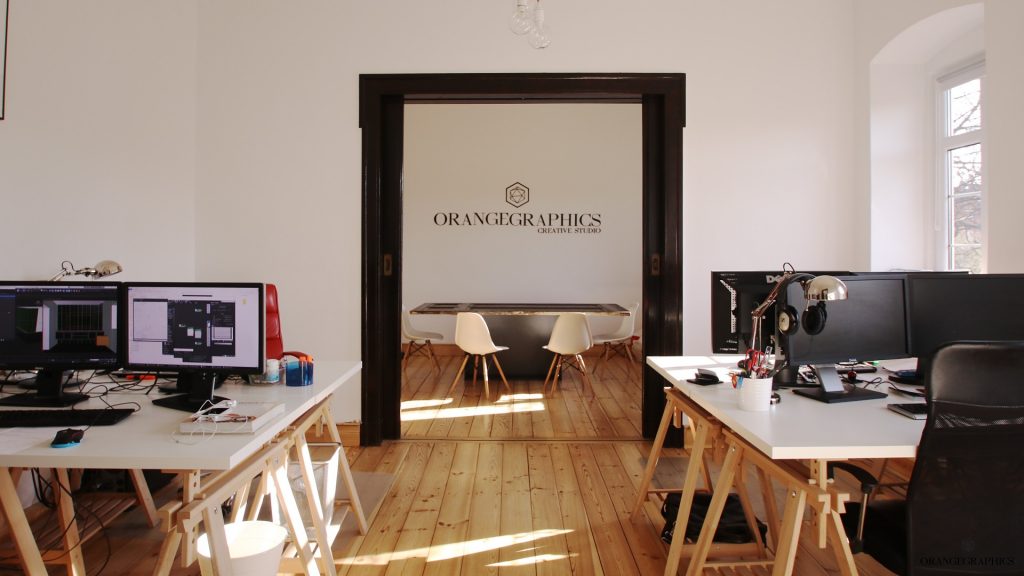 When you are working solo, you have to work on every single task, and every problem has to be solved by you. In comparison, I love the flexibility that working in a team gives; each of us has a different point of view, and we can solve problems much quicker. We try to discuss projects, exchange opinions and learn from each other, and working in a team is just more fun 🙂
What makes the Orangegraphics stand out from the crowd?
We are trying to fight against deadlines that are too short and too strict. It is too common a practice in our industry to do things "yesterday!"
In my opinion, creativity is a very important part of our jobs. It is necessary to have at least a moment to think about any image we are creating. What style would we like to aim for? What framing? How can we find a good balance in composition? What color scheme would we like to achieve? And finally, in which direction should we go in post-production?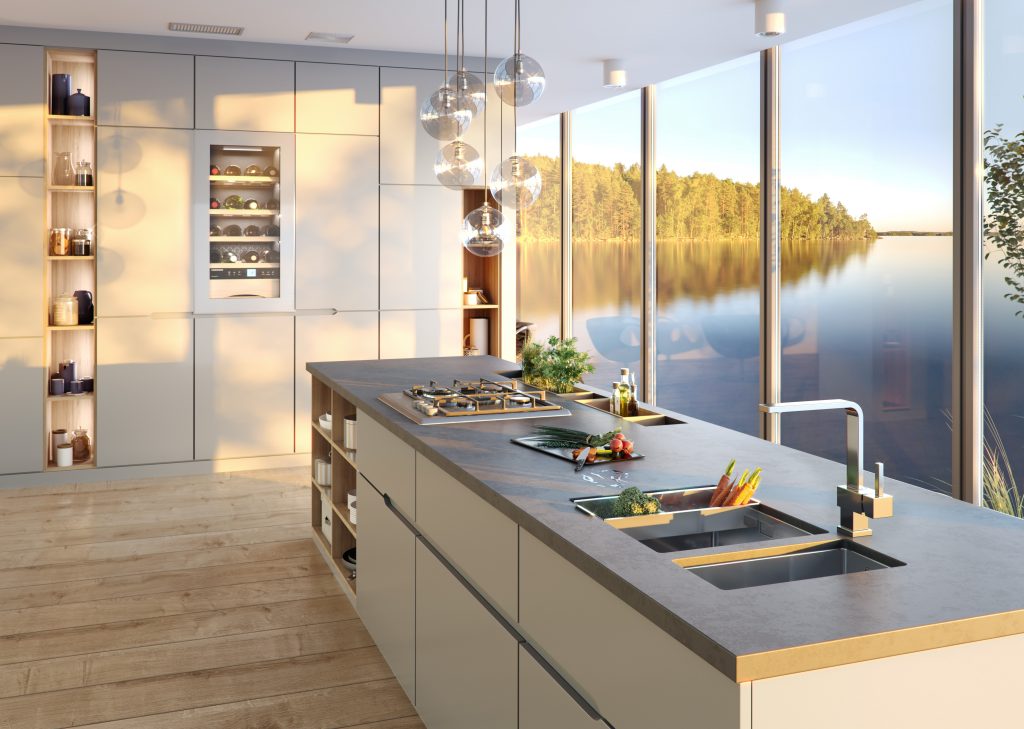 I am not a fan of figuring out the style of an image while already working on it. You know, all the going back and forward, and finding a good option – I cannot work like this. I am sure that overthinking the subject before starting a work is a better option.
You cannot find creativity in a deadline that is too tight; for exploring creative options, time is needed. So what makes us different is we do not aim to be the fastest studio – instead, in our day-to-day work we are trying to always put quality in first place, rather than speed.
Any favorite projects so far?
We are very satisfied with one recently-completed project, a cooperation with Alveus. We produced a set of visuals presenting sinks in various styles of kitchens, and finished the project with a fully-CGI animation:
Our studio was responsible for the whole process, from the concept and design, through to the production and post-production – and everything is done in Corona Renderer 🙂 Both projects can be seen using the links from the images below: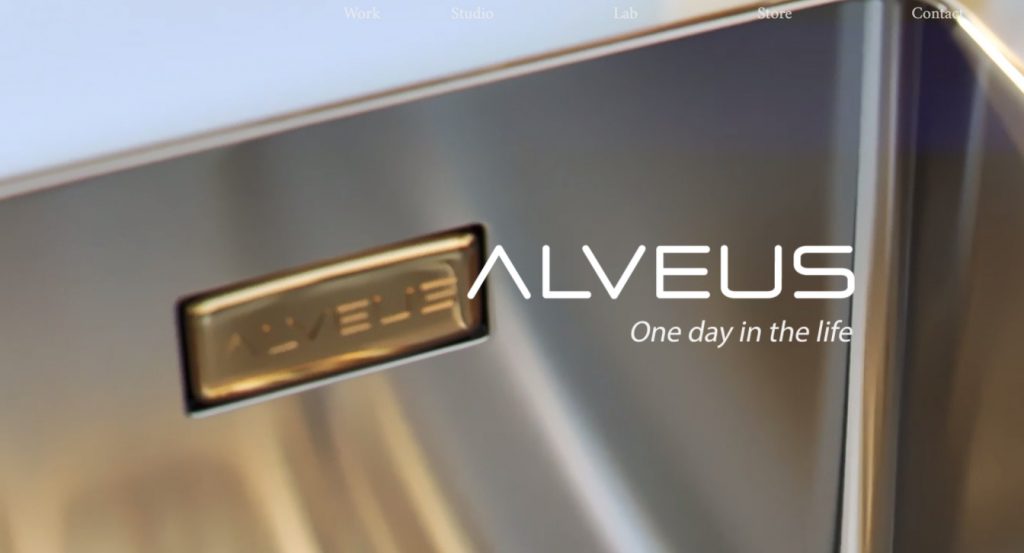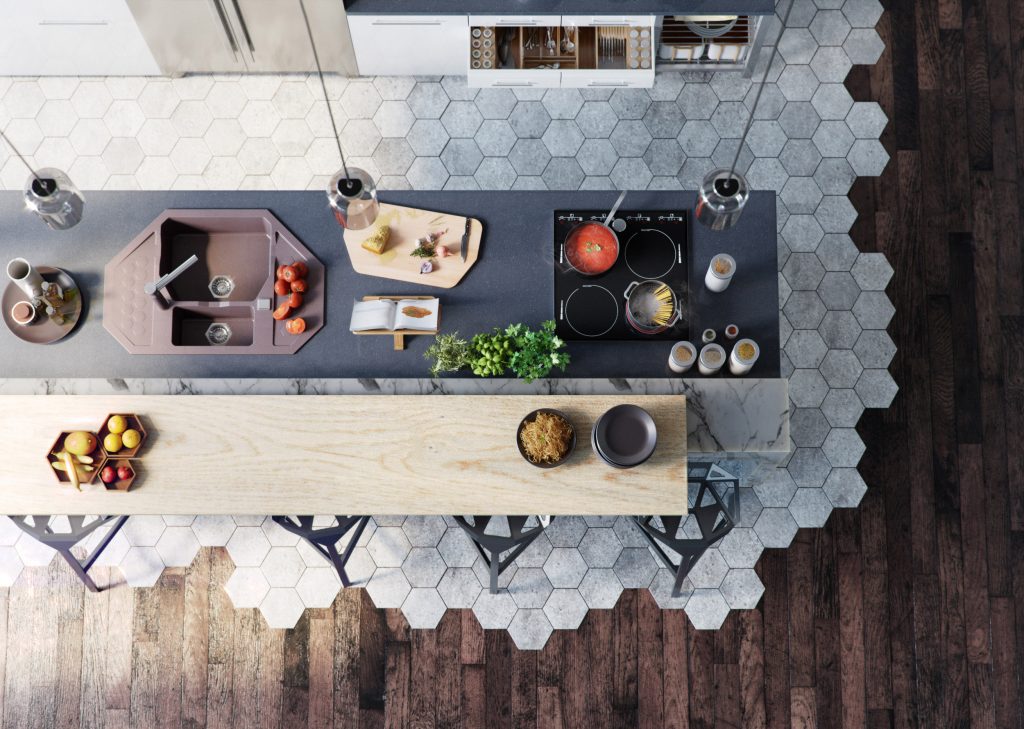 Additional renders for Alveus:
Alveus Vol 2
Alveus Vol 3
We love working on projects where the client gives us a lot of flexibility. It's great to have freedom in the creative process, and to be able to implement our own ideas in a project.  We've noticed that in our experience, such projects come out the best, because they are "different from the norm."
What are your current projects?
Last year was very busy for us, we did a lot of growing, finished big projects, refreshed our branding, and started a totally new website for our studio ( I encourage you to check it out: www.orangegraphics.pl ).
Currently we are working on a big project from a furniture company, which involves preparing an online application for customizing the furniture. Also, there are going to be a lot of interior projects, both focusing on the products shown in context, and on overall interior designs. Lately we are also working to raise the quality of our services by including Wacom Cintiqs in our pipeline, but at the moment it is going suspiciously slow 🙂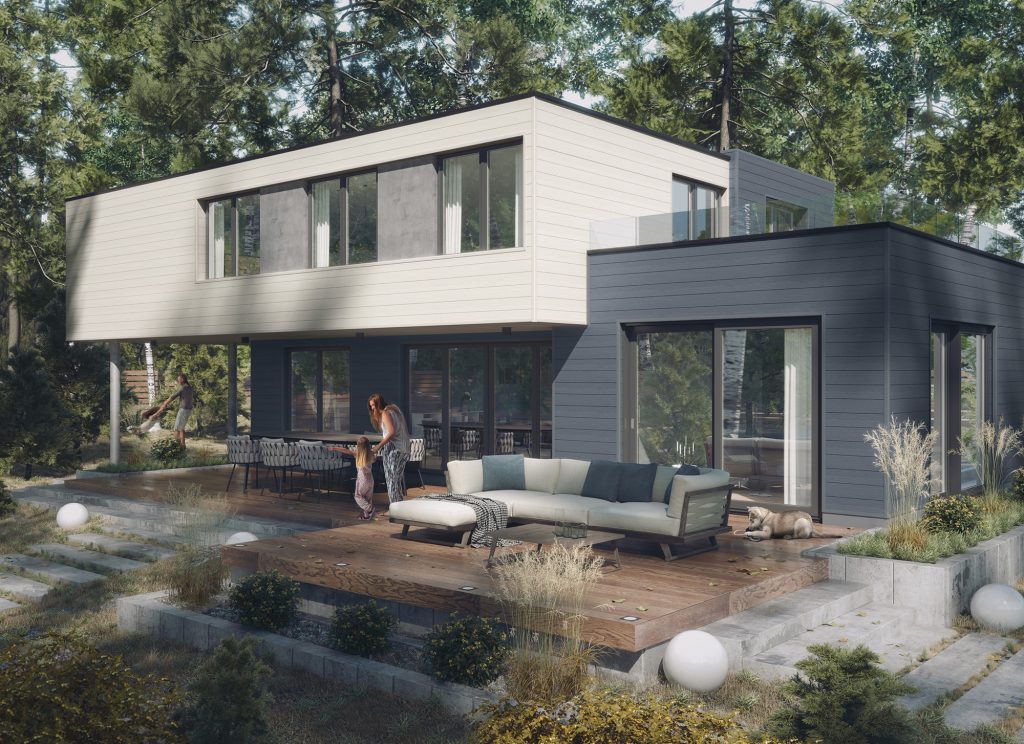 How did you discover Corona Renderer? What makes it the perfect fit for your studio?
I am a little addicted to technology and I read a lot of things online. So, some time back I found the "Capybaras Rebellion Trailer" and saw that it used a new rendering engine named Corona – I think it was version Alpha 4. After that, I downloaded Corona Renderer and loved it at first sight.
So that was when we switched to Corona Renderer. Since Q4 2014 Orangegraphics is a fully Corona Renderer based studio, so that would be for about 3 years now. We are known for using Corona Renderer, even before the official 1.0 version release, and we receive a lot of questions about it.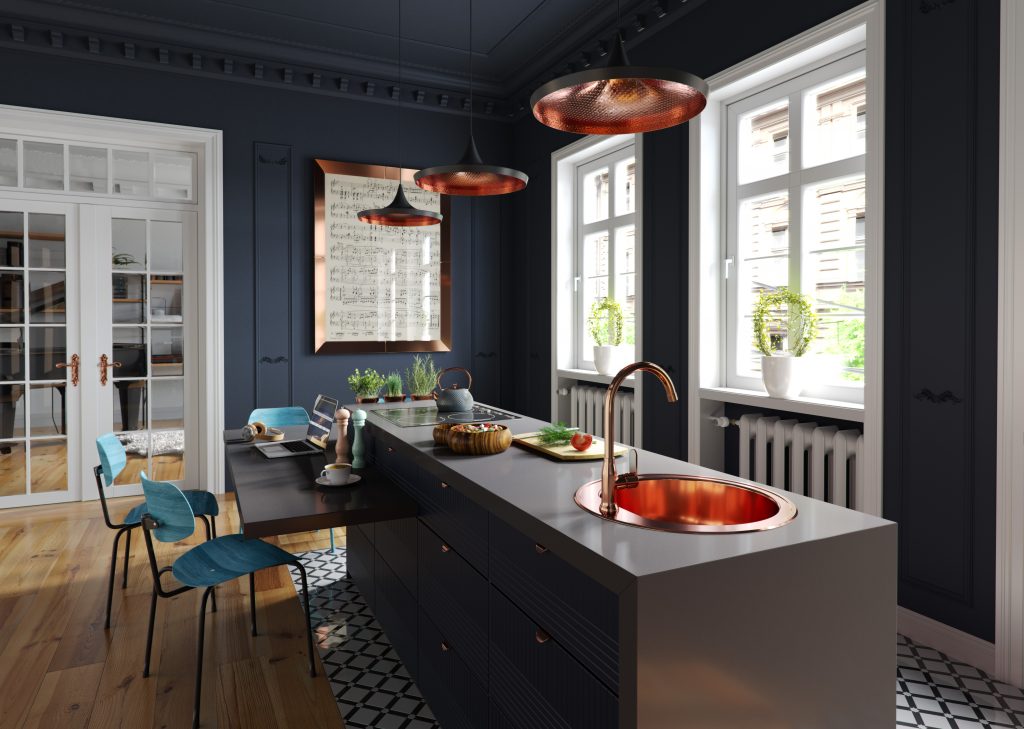 What makes it the perfect solution for us? There are 3 main reasons:
Uncompromising Quality – the lighting, indirect illumination, glossy reflections, basically everything, is quality-oriented.
Predictability – a very important aspect of any renderer, You don't have to worry that some part of image will render badly – once a render is started, you already know it will be good 🙂
Simplicity – the great thing is that we don't have to spend unnecessary time thinking about many technical parameters. Corona just works.
My general impression as a Director is that we now spend more time on creating and designing, and less on setting up the renderer and tweaking settings. It doesn't matter whether or not our visuals would render a little faster on some other renderer if we tweaked this or optimized that; instead we can use that time for creativity and send it to our computers to render, knowing the results will be great.
VR is a big thing these days – are you getting a lot of requests for VR content? Any particular challenges in creating VR content?
I see a growing customer demand for VR services. It is still not a standard, but more and more clients ask about it. We can define two main types of VR nowadays:
Fully real-time VR applications prepared in software like Unreal Engine or Unity
Applications based on pre-rendered 360 stereoscopic panoramas like Corona can easily produce
In the first category, we see a lot of difficulties with implementation in commercial projects. The applications need a lot of work, the hardware is an additional cost for the client, and even then, compromises in terms of quality still have to be made. Undoubtedly this is the future and we are constantly learning and using tools like Unreal Engine, but I think that those difficulties are a big deal for customers, a bigger deal than for us CGI artists.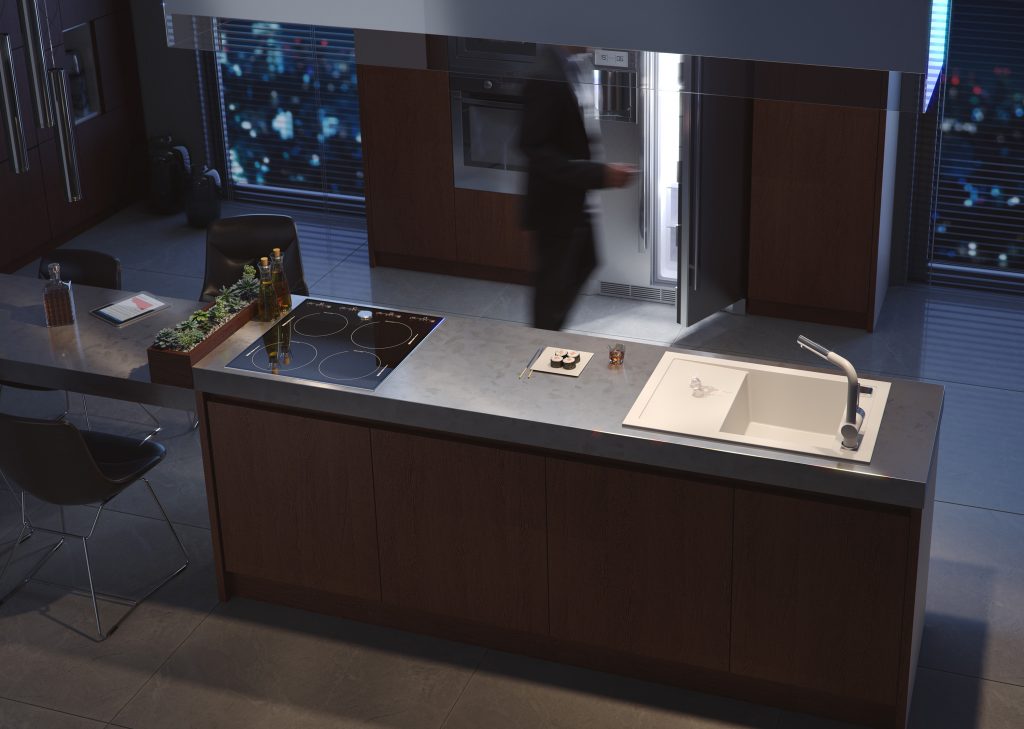 The second category is, on the other hand, a great solution for VR. It is easy to implement into your pipeline, it can be hosted online and run on various affordable devices like Google Cardboard and Samsung VR using just our phones. This makes it extremely flexible and easy to implement in production. I think that it is currently a great solution.
One of the challenges we had to meet was dizziness and discomfort for the customers testing full real-time VR applications that we created using the Unreal Engine and the Oculus Rift. We have to be aware that not everyone  experiences virtual reality in the same way, and for some people it may be just causing discomfort, especially when we add walking and moving into the mix. This is a big issue that our industry will have to find a solution for in the coming years.
Any changes to your workflow or scene set-up when making animations vs. stills?
Our pipeline is a little bit different than the traditional pipeline in the industry, because we do about 80% of our post-production in software designed for compositing, like Blackmagic's Fusion and Adobe's After Effects.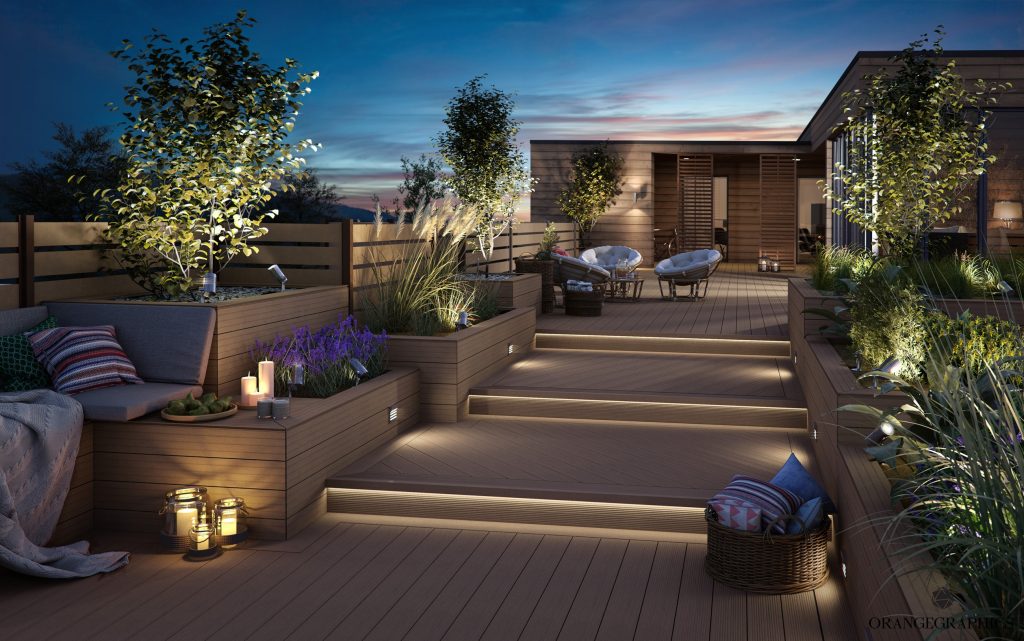 We try to avoid making post-production in nothing but Photoshop, mainly for these reasons:
PSD files that use a lot of render elements at big resolutions end up having very large file sizes.
Compositing software is prepared to handle very large amounts of data at big resolutions, and animation footage.
Any changes made in the renders immediately takes effect in the post-production output.
Using some kind of compositing software helps you train in how to use it, so then it makes very little difference if you are working on a still image or an animation.
This way we can easily replicate the same post-production style on multiple shots of the same project, so they look consistent.
Only the final tweaks are done in painting software like Photoshop or Affinity, and those are just a few small paint-overs, adding people, details etc.
What are you most looking forward to in near future?
From the studio point of view, I want Orangegraphics to develop further, to make even more interesting projects and to build even better relationships with our customers. In parallel, we strive to continually reassess our work, improve quality, and find time to grow and improve our skills. It is very important to not get lost in an "can always do more" hole – we prefer "can always do better!"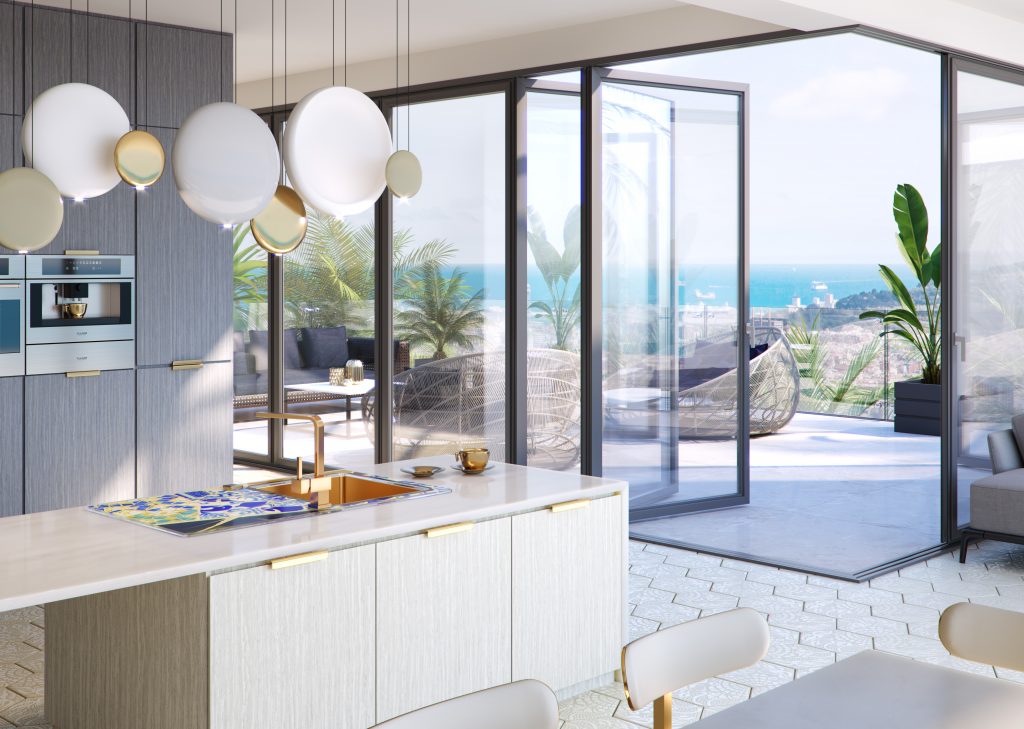 From the technical point of view, I think that we are at a very interesting time for the computer graphics industry. New tools, like Corona, Affinity, Unreal Engine and many, many more, are constantly showing up. It's great because this lets us to choose from a wider range of options.
I believe that in the near future, the monopoly of software like 3ds Max or Photoshop will start  to end and we'll see more variety in the tools that people use, and this is extremely interesting for me. Even now, I am constantly looking at Blender and its Corona Renderer integration, and it might become a real alternative in the place of other applications we currently use.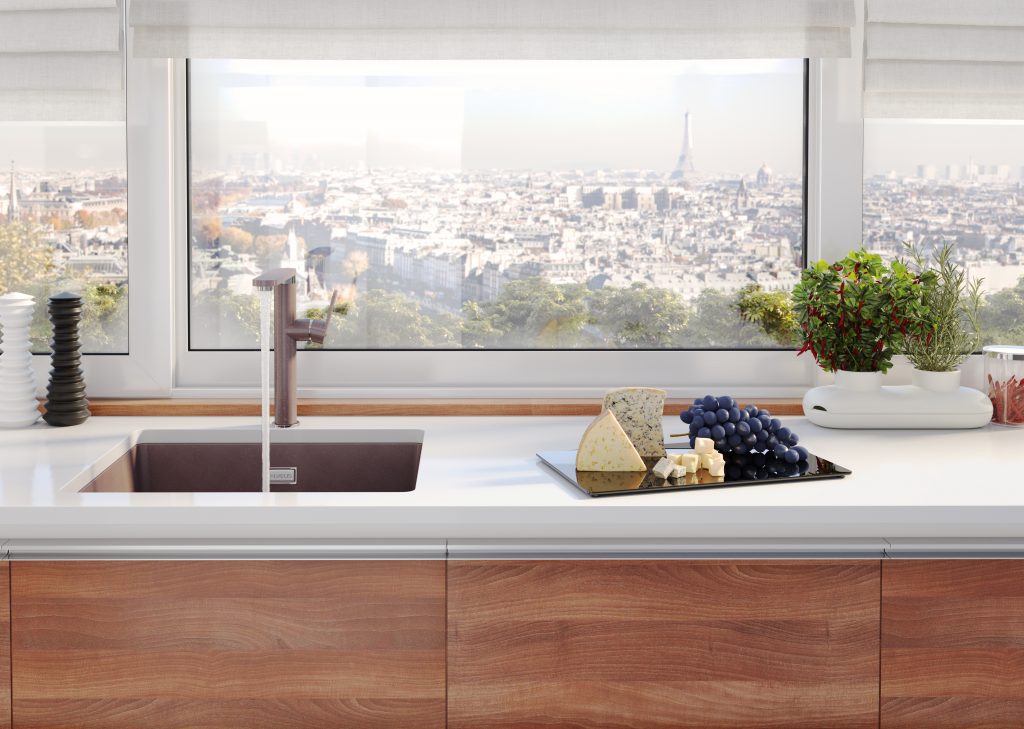 I hope you enjoyed this look behind the scenes at Orangegraphics, and I would like to thank the Corona Team for inviting me to write this article, and for creating such an amazing piece of software!
Best regards,
   Gregory Wojnar
LINKS
Website: http://orangegraphics.pl
Behance: https://www.behance.net/Orangegraphics_pl