Back in July 2016, we spoke with Portuguese 3D studio Okdraw about the OhPorto Apartment Hotel project (which included some before, during, and after photos of the work as well as renders). Now, over three years later, we caught up with Hugo Ferreira and Pedro Teixeira to see what has been happening at the studio in that time!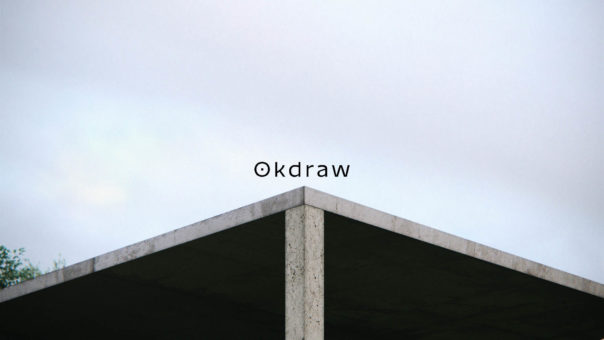 It was 2016 when we last spoke with you, about the OhPorto Apartment Hotel project. Can you tell us what has changed at the studio since then?
Right now, besides the team founders – Hugo Ferreira and Pedro Teixeira – we have Gonçalo Alves and Margarida Leal, who are Okdraw's right and left arm. Occasionally we have help from our good friends Nuno M. Sousa and Helder Rocha when things get more tricky.
Back in 2016, we were a two-person company, working in a 3m x 3m room which was also home to our super small render farm, with an occasional third person that would give us some help on some part of the projects. As well as having more people working with us, we also had the chance to move into a 100m² office, and that means there's now more room for any new people coming in, as well as space to play around with some materials, to have more books, hang some prints on the walls, etc. – and a nice patio for barbecues!

As it became more demanding to deal with projects, we also had to change our IT structure and our workflow. We weren't two guys working directly from one computer to another anymore. We also had to get more machines and improve the older ones we had, creating a (still mini) larger renderfarm. This seemed like a risky move at the time, but it opened some doors to work on bigger projects that we couldn't have accepted otherwise.
How would you say the industry has changed since 2016
(if at all)?
We think that the quality of CG is getting higher and higher everyday. From time to time even we get confused about whether an image is photography or a render, and excited at the same time when we see the awesome work of new and old colleagues. For instance, in Portugal every year we see an increase in the number of talented people, and good companies starting up as well. It's great that competition is higher these days 🙂
In our experience, we think there's a little bit more curiosity about VR in the industry, but the price and the physical/hardware restrictions that come with it mean that a lot of people are still choosing traditional still images and video animations. We have noticed an increased interest in 3D animations, which is nice, although we are still more focused on still images.
What we find interesting are the hardware/software changes, and the good quality 3D models that are available. Those changes have allowed us to work faster and given us the possibility to create different workflows both internally and also with clients. We now find it more comfortable to use as much 3D as possible, rather than using 2D trees, 2D People, and merging with backplates – instead, we can build all of that in 3D. This gives us more control over the scene, and lets us explore different views and lighting options that we couldn't do if we stuck with the photomerging techniques. We still do post-production, but mostly for corrections of curves, levels and color grading.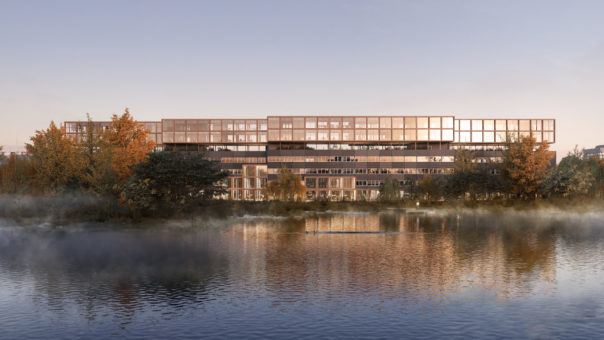 Three years is quite a while! You must have tackled many interesting projects in that time – can you highlight two or three for us?
Yes it is quite a while! We are very proud of our learning and growth.
In these three years we had the chance to work with some of the best contemporary architectural offices, such as David Chipperfield, Saraiva+Associados, CoBE (FR), MFR Architectes, Rau Architects, Meier + Associés Architectes, among others, on big and demanding projects. At the same time we feel more confident in experimenting with different techniques or moods. The smaller commissions are usually our test targets.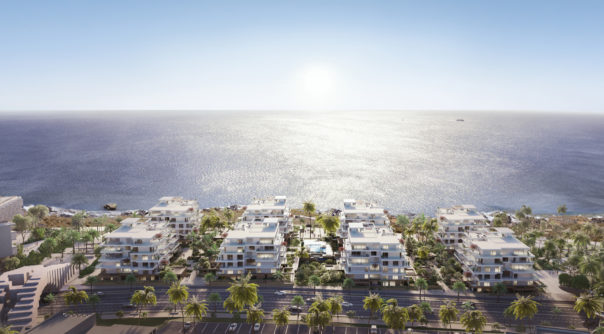 For instance, a project like Le Carrousel had the whole team working together on different parts of the project, with Xref files, trying to optimize 3d files, textures, and post-production. This project showed us that we had to rearrange our workflow and change our hardware in order to improve render times, and keep our sanity while we waited for 3ds Max 😉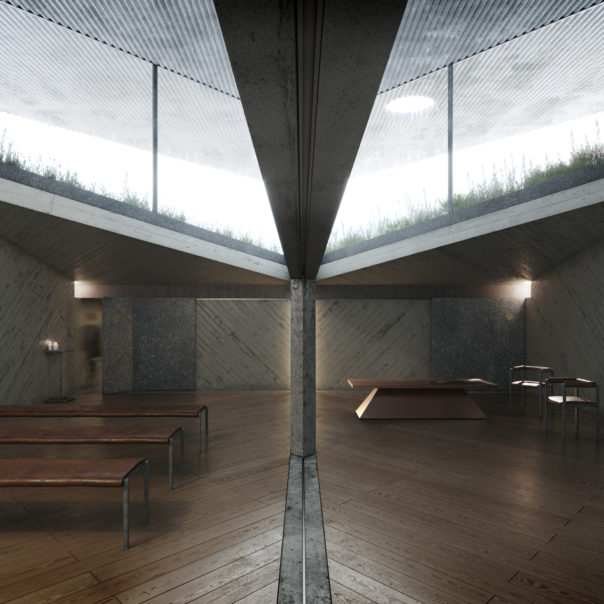 On the other hand, a project like Nuno M. Sousa's Gathering enabled us to explore different shaders, a lot of light tests, mood, and storytelling. The scale of the project also allowed us to work more on the details, and even work on specific furniture.
Still, we believe that the most interesting project during this last three years has been (without being egocentric) the "okdraw project"! We had to learn how to work with other people, understand their strengths and flaws and optimize the team for every type of project, so that we can have everyone motivated and focused but excited at the same time, so that everyone feels free to explore and suggest ideas.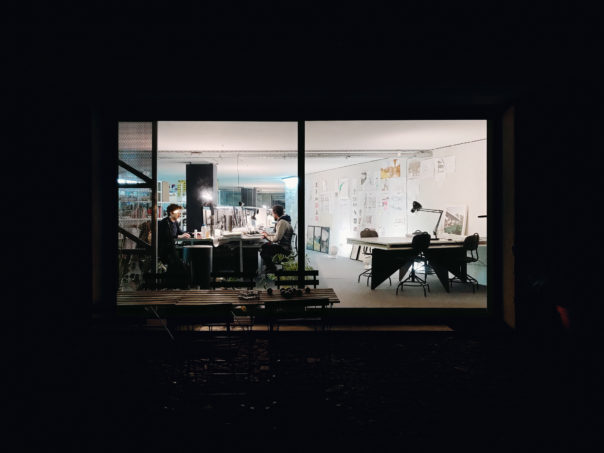 Corona Renderer has changed quite a lot since 2016 too – in fact, it was Corona 1.2 that you used for the OhPorto project. What are the features and changes there that you like best?
We knew Corona back when it was in the alpha stages, but we only used it in a professional project once it reached version 1.0. It was mind-blowing at the time, as we started using three times more geometry than we had before, and still the rendering times were half what they were and with much less time spent fine-tuning the scene. We never left Corona since those days, and we think it's getting better and better.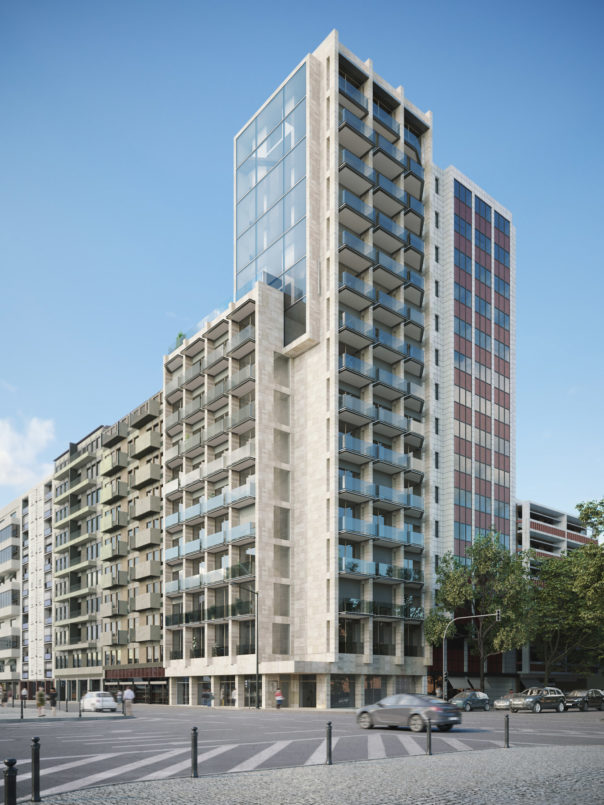 The improvements on the interactive renderings, the memory optimization (we found ourselves running out of memory ram from time to time, eheh), the displacement, and bump improvements, have all made our lives much easier.
There's no doubt that for us the true game-changers were the LightMix, the Denoise, and the improvements on the interactive rendering. All of those made it possible to experiment with different moods, environments, and lighting in a much easier way, cutting the rendering times, and getting rid of some of that fine noise with ease.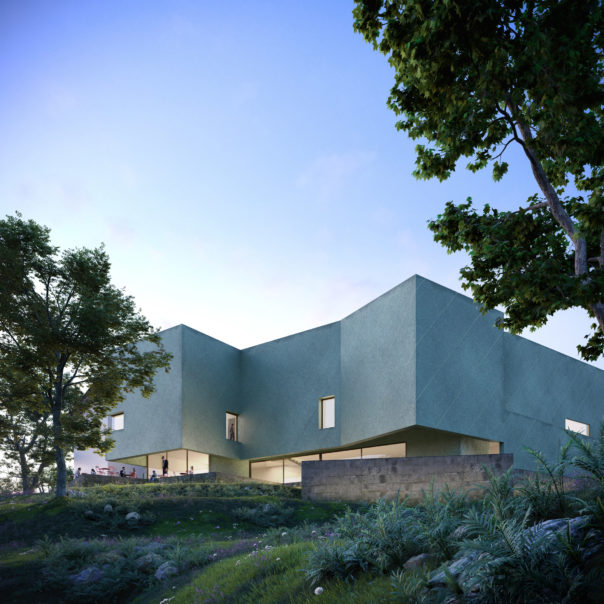 What kinds of features would you like to see in the future of rendering?
We think Corona already has some of the great features. Some things we can think of are geopattern tools, VRScans compatibility, and maybe some UI improvements to the Scatter tool to make it more user friendly when it comes to complex scattering involving exclusion zones and different types of scattered objects. We believe some of these are already planned on Corona road map, so the Corona team really has everything pretty much covered – throughout these years, since late 2015, we've always used Corona for all our projects, and in the future, we hope we can grow as a studio and as artists along with Corona Render.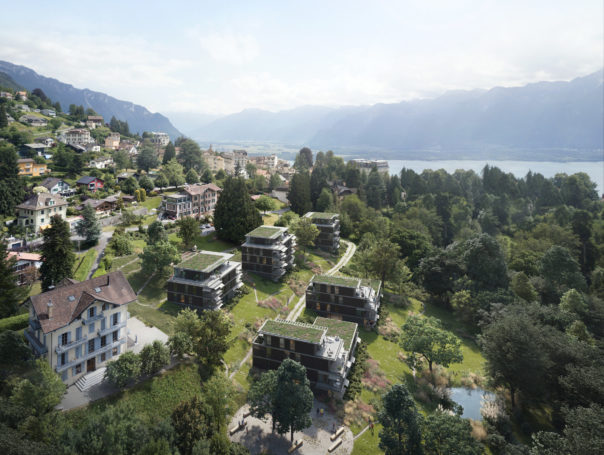 Any ongoing or upcoming projects that you are particularly excited about?
We've had some cool projects lately, and some still on-going, but it has become the norm that we can't talk about the projects until told otherwise.
The most exciting project we have right now, that we can actually talk about it, is a non-commercial side-project. As we mentioned above, we've never had the chance to do a proper, complex Archviz video; we only had the chance to work on CG video for product design and infographics. So we decided to explore this a little more for ourselves!
We have this idea of small video sketches telling a story from back in the 60's. We're currently studying some of the lifestyle, architecture, and decoration from that period of time, while modeling some scenes and assets, in order to create an aesthetically interesting story – let's see where this project will take us.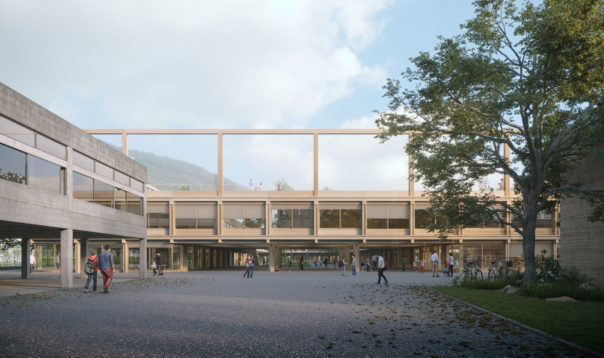 What are your plans for the future? Where would you like to see Okdraw in 2022 after another 3 years?
If we have the chance to choose, our emphasis will probably be on large-scale projects, and a little bit more on our own archviz video of course as animation is something we haven't had a chance to work with as much as we would like.
We don't see ourselves as a huge company in the future, since we don't want to lose our quality control. So we would like to keep the small team size, pushing and being critical about ourselves so that we are always learning ways of doing what we do better. We never know…maybe a good punch line on this type of question is the Daft Punk classic – Harder, Better, Faster, Stronger 🙂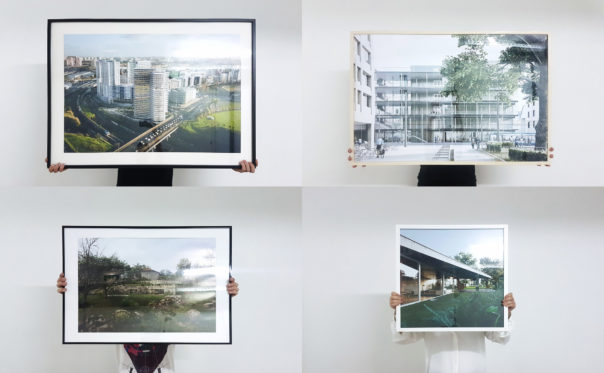 Thanks for reading!
Pedro Teixeira, Co-Founder / Designer
Hugo Ferreira, Co-Founder / Architect
Links:
Website: www.okdraw.net
Facebook: https://www.facebook.com/okdrawstudio
Instagram: https://www.instagram.com/okdraw.studio/