Lemons Bucket are an Architecture 3D Visualization studio based in Madrid, Spain. Recently they tried Corona Renderer for the first time on their personal project, the Center for Cancer and Health (designed by Nord Architects). We spoke with them to learn more about them, and how these images were made.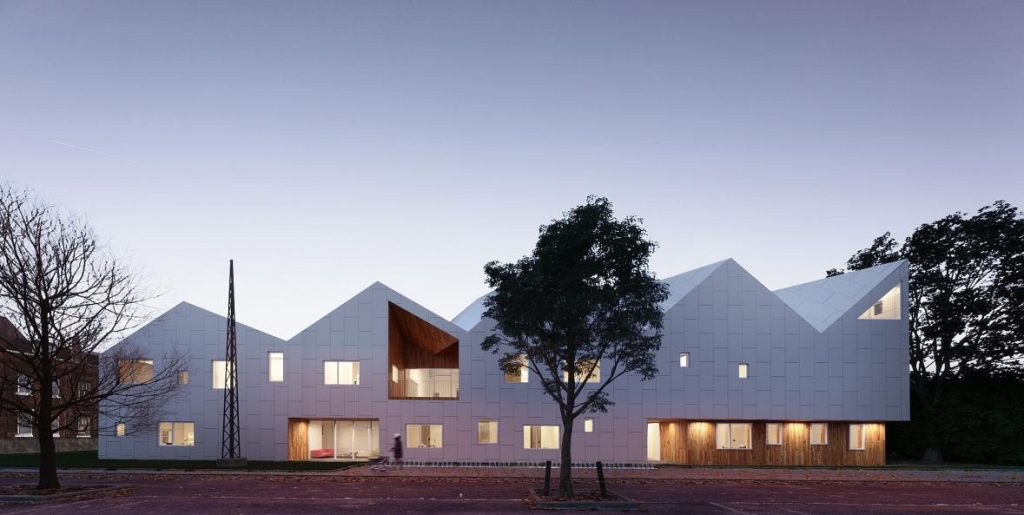 Read more about Lemons Bucket

About Lemons Bucket

Lemons Bucket began as an idea between 9 classmates. We got to know each other during an Architectural Visualization Master's degree and on the last class day, we went for a drink together and right then decided to create our own Archviz studio!
A week or two later we had to choose a name for our company and after a long and exhausting brainstorm we came up with Lemons Bucket. Why that name? Well, there is no meaning to it really, but it sounded good to us and we liked the idea of a fresh lemon and the double meaning of a bucket. We were really tired and we needed a name so we accepted Lemons Bucket and carried on with our business plans. So, that was how we came up with the Lemons Bucket name – or at least it is how we remember the story!
As you can see, back in the beginning we may have been a little naive, and we have learned a lot since then. Currently there are three of us: Daniel, Pablo and Karina. We are a team, all with the same vision and passion for our company.
What makes us different
We are a young studio. We are always trying to improve, always learning from others, and always studying and analyzing any quality images that we see. We give our best so that at the end of their project, every customer gets unique and beautiful images, each crafted with all of our personal and professional skills.
First impressions of Corona Renderer
We had been hearing about Corona Renderer since we started Lemons Bucket. We have always been reluctant to try out new renderers, though – we need optimal quality in our images, and the renderer is the key to that.
Because of that reluctance, we did not test out Corona Renderer until 1.5 was released, when we were motivated to try it out by the addition of the LightMix feature, together with its rendering speed.

We immediately noticed that Corona Renderer is really easy to use, and with the converter tool you can quickly test it using your existing scenes. Since testing it on this personal project, we have used it in real projects for clients and we like it! We will keep using Corona in future projects, as it is really effective for production work.
Setting up the scene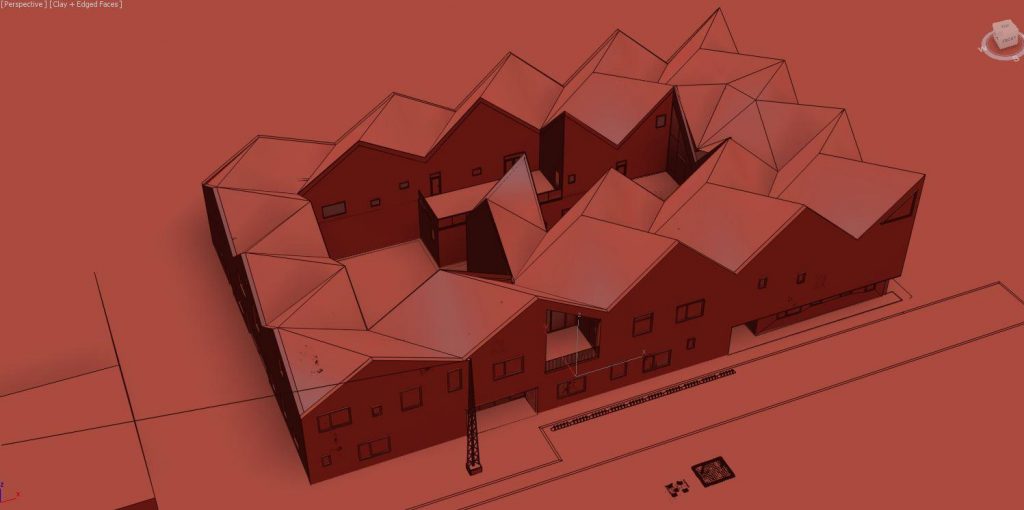 We fell in love with Adam Mørk's photographs of the Center of Cancer and Health, and it inspired us to try to recreate that beauty in some visualizations of our own.
The scene for this project was not very large. The main building was modeled (see above), while a texture-mapped plane was used for the background building on the left.
For the trees on the right, and for the grass and leaves on the ground, we used Itoo Software's Forest Pack. The main tree in the foreground was a model from Evermotion.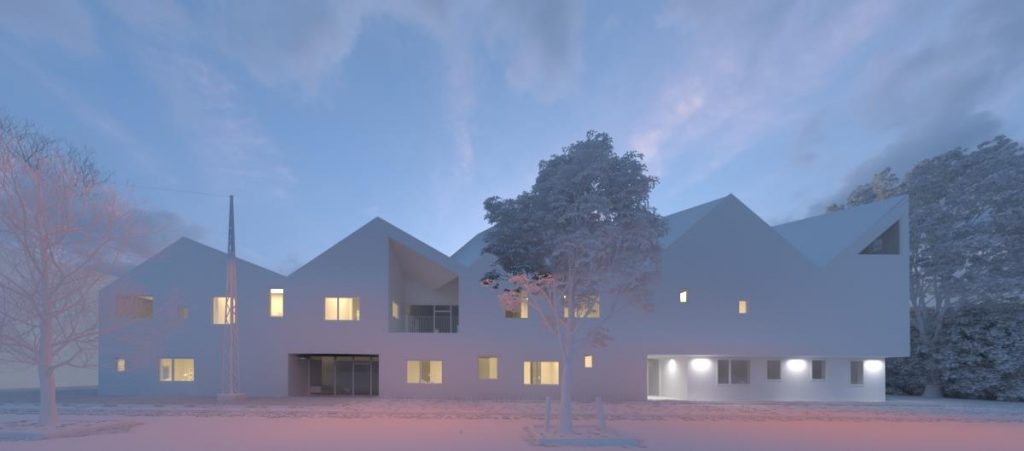 For the lighting, we used an HDRI, with a direct light at the brightest point of the HDRI to act like a sun in the scene.
For the interiors, we added a Corona Light, with its shape set to a plane. Here is where the LightMix feature really helped, as we used that to pre-design the intensity of the lighting inside the rooms. The last step was adding two reddish lights to act as illumination from streetlamps, and the lighting was complete!
Render Settings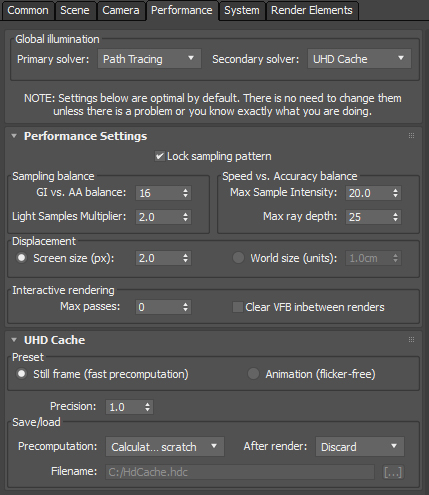 For rendering, we simply used the Corona Renderer defaults, as shown above, and set it to render 100 passes. All rendering was done on an Intel Xeon E5 3.5Ghz with 32Gb RAM.
The scene doesn't have a lot of complexity or a lot of polys, but we were still surprised by how fast and responsive the Interactive Rendering was. It gave us no problems at all – what we saw in the Interactive Render was what we saw in the final render!
LightMix
For us, this is the main strength with version 1.5 of Corona. Like in the image above, the mood and time of day can be changed without having to re-render.
Being able to pre-design the lights using Interactive Rendering in the Corona VFB streamlined our workflow and reduced the overall time the project took. It was also great for making changes to color or light intensity based on requests from the client, making things much faster and more efficient.
Our plans for 2017 and beyond
As young studio, our goal right now is to keep improving and growing professionally. We usually work with clients in the USA, the UK, Germany, France and Spain. We would love to start working with clients from other countries as well, so if you like what you see here, get in touch with us!
Lemons Bucket
Website: www.lemonsbucket.com/en/
CG Society post