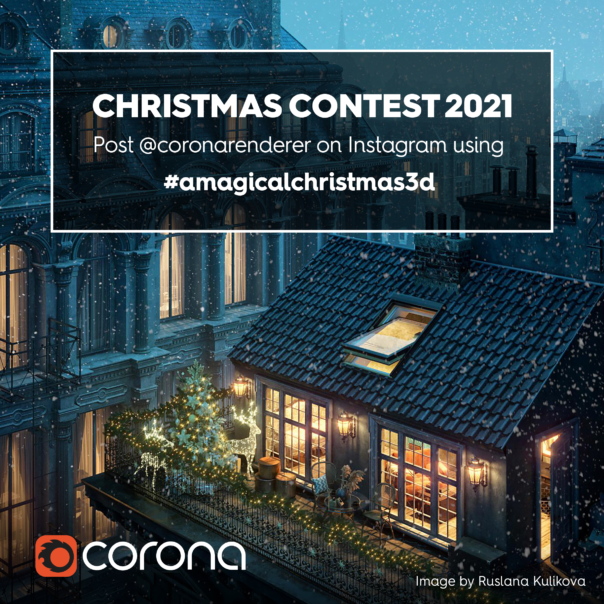 It's that most wonderful time of the year!
Christmas is coming up, and we'd like to offer one lucky winner an early Christmas present! Take part in our "Render a Magical Christmas" contest, and you could win a Yearly Corona License from us, and have your image shared on our official social media channels.
read about the christmas contest!