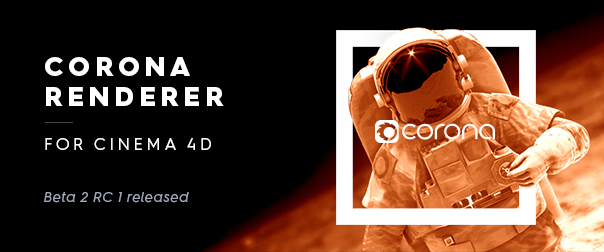 We are pleased to announce that the Release Candidate 1 for Corona Renderer for Cinema 4D, Beta 2 is out now!
The long-awaited Corona node material system has finally been implemented, but that's not all – we also managed to implement other interesting features such as the scene converter and hair rendering support (Note: the Corona Hair Material can be used to control the look of the hair, but to use the frizz or curl parameters, the Cinema Hair Material must be used together with the Corona one – this will be improved in the first daily builds after the Beta 2 stable release).
We also did some rewriting of the internals, for example to bring more stability to motion blur, and we removed the flipping of the Y and Z axis to make fixing bugs easier in the future.
DOWNLOAD
If you want to get straight to the download, you will find the latest version at:
Read what's new!
Continue reading Corona Renderer for Cinema 4D, Beta 2, Release Candidate 1 Released! →