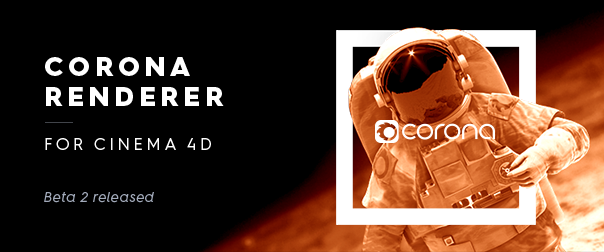 We are pleased to announce that Corona Renderer for Cinema 4D Beta 2 is released!
It has taken longer than we anticipated to move from Beta 1 to Beta 2, but it has been worth the wait! That largest part of the work on Beta 2 was the implementation of the Corona Material Node Editor, which adds a whole new way of working with materials (any materials, not just Corona Materials) and will revolutionize material editing in Cinema 4D.
But that's not all! Some quick highlights are adding the Skin and Hair materials, a scene converter, the UVW Randomizer shader, the Corona Triplanar shader, advanced Bokeh effects, support for the native Layered shader, support for Cinema 4D R20, and more.
And of course there have been a huge number of bug fixes too.
NEW FEATURES VIDEO
Life is busy! If you don't have time to read the blog, this video will give you a quick overview of the main new features in this release!
Read full details of what's new in Corona Renderer for Cinema 4D Beta 2!
Continue reading Corona Renderer for Cinema 4D, Beta 2 Released! →