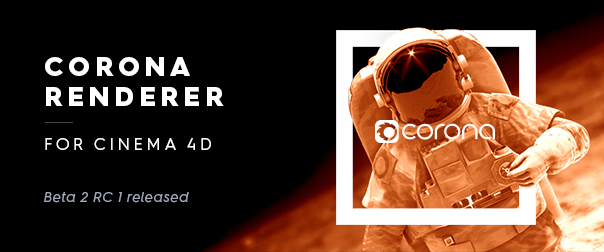 We are pleased to announce that the Release Candidate 1 for Corona Renderer for Cinema 4D, Beta 2 is out now!
The long-awaited Corona node material system has finally been implemented, but that's not all – we also managed to implement other interesting features such as the scene converter and hair rendering support (Note: the Corona Hair Material can be used to control the look of the hair, but to use the frizz or curl parameters, the Cinema Hair Material must be used together with the Corona one – this will be improved in the first daily builds after the Beta 2 stable release).
We also did some rewriting of the internals, for example to bring more stability to motion blur, and we removed the flipping of the Y and Z axis to make fixing bugs easier in the future.
DOWNLOAD
If you want to get straight to the download, you will find the latest version at:
Read what's new!
WHAT'S NEW
Support for Cinema 4D R20 added
Corona node material system has been implemented
Scene converter (V-Ray and Cinema 4D/implicit and explicit) added
Added a lot of new shaders (shared, triplanar, UVW randomizer, color correct, tonemap control)
Skin material added
Hair rendering now supported (hair object support + Corona Hair Material, and partial support for the Cinema hair material)
Team render now supports denoising and noise and time limit
Material previews are more responsive now
New motion blur implementation (better support for simulations and much more stable)
Added advanced camera/bokeh effects
Corona context help dialog has been implemented (we are gradually adding links to specific articles for the individual UI elements)
Processors without SSE4.1 are not supported anymore (this is a change to the Corona core, so the same has been true for 3ds Max for some time; this will only affect processors more than 10 years old)
And of course there have been a great many bug fixes too.
WHAT'S NEXT
Please test the Release Candidate and report any bugs, which will let us ensure that everything is stable and working as intended. You can report bugs to us on our support portal or on the forum.
Once thorough testing and fixing of any issues is complete, we will release the final version of Beta 2.
Thanks to all our users for your patience and help with testing the daily builds!
Nik, Ales, Cestmir, Dmitrij, and all of the Corona Renderer for Cinema 4D team