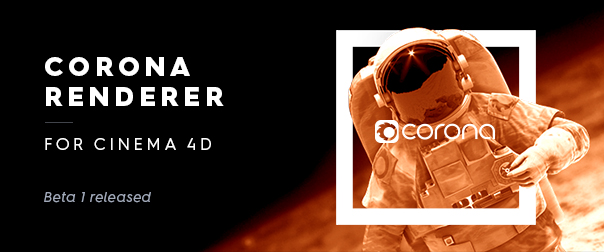 We are pleased to announce that Corona Renderer for Cinema 4D Beta 1 is released!
The main purpose of Beta 1 was the implementation of Interactive Rendering. To be able to do that, we have rewritten a big part of the plugin (nearly every part of the plugin was touched), so it took quite a long time to stabilize all of Corona Renderer with so many changes.
The good news is that this big rewrite allowed us to implement Interactive Rendering that includes support of standard Cinema 4D and 3rd-party shaders, and that it also allowed us to quickly implement the Shadow Catcher and finally native Material stacking, so I am sure you'll agree it was worth the wait!
During the development of Beta 1, we updated twice to the new core, first to 1.6 and then to 1.7.2, which is the most up-to-date core. We also released 21 daily builds, so we'd like to thank all of you for testing them and helping us to finally release the stable version!
Compared to the previous Alpha version, there have been a huge number of bug fixes (some longer-existing bugs still persist, but that's why we've always had Beta 2 planned), and there have been a lot of new features and new functionality implemented.
Read more!
Continue reading Corona Renderer for Cinema 4D Beta 1 released! →