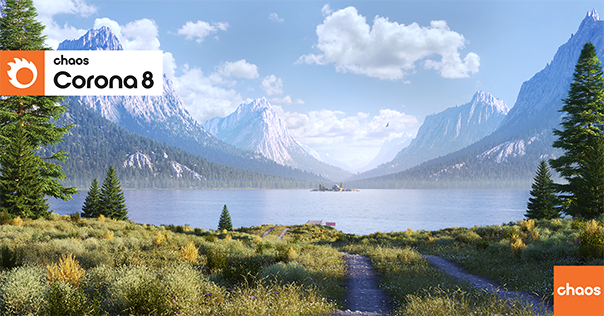 We are excited to announce the release of Corona 8! This is a big release in so many ways:
– It's the first time we have released the 3ds Max and Cinema 4D versions on the same day
– It's the first version with our all-new branding which you will find in the software, on our website, in our emails, and more.
– Yes, the official name is now Chaos Corona, not Corona Renderer!
– Most important of all, it has more features than any release before!
NEW FEATURES VIDEO
Here's the quick overview of just some of the biggest new features:
DOWNLOAD
Start downloading while you read!
https://corona-renderer.com/download/
Trial Refresh: The update to the new licensing and new trial system brings some additional good news: you will get a full 45 days to try out Corona 8 — even if you've tried it before! Simply download and install Corona 8 from the link above, and enjoy trying all the new features.
Continue reading

Chaos Corona 8 released!