Today we present to you a set of amazing interior renders by 3D artist Eduard Caliman: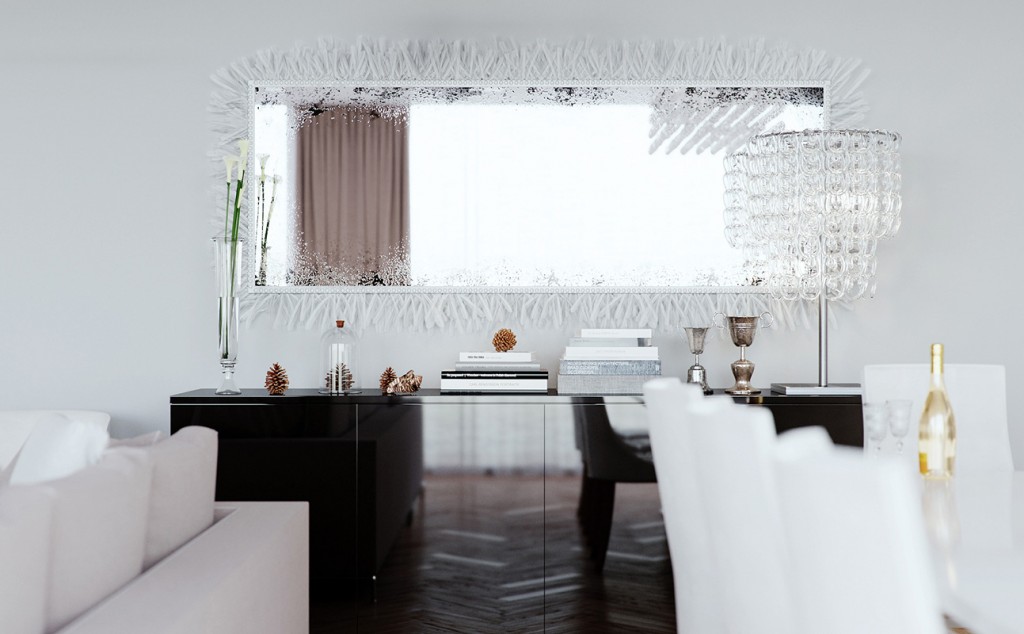 Hi, my name is Eduard Caliman and I own a visualization studio in the UK where I create visuals for interior design studios, architects, creative agencies and product manufacturing companies.

Continue reading to see further examples of artwork by Eduard, and find out why Corona is his favorite render engine…

I can be called a fellow Coronaut since October 2013 when it was in its Alpha v.5 and I remember being amazed by the quality of the Global Illumination and Reflection passes. As soon as I glanced over its passes I knew I'd found my preferred renderer and I haven't used anything else since.
Now in its official 1.3 release, it offers everything I need in the creation of my visuals: speed, reliability and scalability, not to mention one of its strongest qualities – its ease of use. The settings that drive the Corona engine work great at their default values most of the time, and that is something that cannot be said about many other renderers.
In similar fashion, the material creation is incredibly simple and allows for a lot of customization with the CoronaLayeredMtl. These are only a few of the attributes that I extensively enjoy using and I am glad to see that their team is still hard at work to continue adding new features such as VFB curves, AOVs, skin shader, denoising and, one of my most awaited features, the hair shader.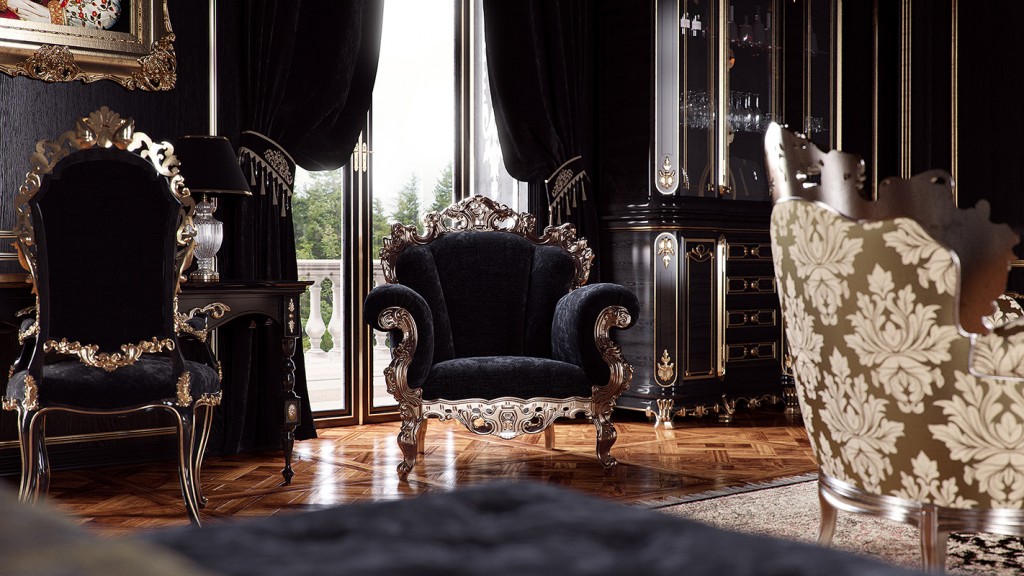 The Black and Gold scene, which is a non-commissioned project that I had completed back in March of 2014, was an interesting one because I could test the actual lengths to which Corona could go. This environment could have brought many other render engines to their knees, but Corona handled it very smoothly.
Since the large room consisted of dark reflective walls all the way around that wouldn't bounce much light back in the space, I was initially worried as to how well it would be handled. Once the initial tests of the space were rendered, I was quickly reassured that I was in good hands. The final shots were rendered at 4k size and without any noise in any passes.

One other functionality that is very simple to control in Corona is the Depth of Field, which in Arch-Viz is and should remain one of the "funnest" tools to play around with. Corona definitely nailed the fun part of the DOF with its ease of use. By enabling it in the Render Settings and adding a CoronaCamMod modifier on the Camera itself, I am up and running.
As I have seen in certain visuals I've completed, the Depth of Field calculations are very smoothly rendered. Since they aid a lot in the representation of space and composition, it is undoubtedly a vital feature in a render engine. Corona's workflow in this regard is thorough, and truly easy to operate as it allows for quick and comprehensive tests.


Eduard Caliman